Hi, and WELCOME to the 1st of June update to AidanBooth.com!!
Since the 1st of April 2012, I've been adding an update to AidanBooth.com on the 1st of every month, and this month is no different.
As always, there's nothing to buy here, and this is a promo-free zone. AidanBooth.com is about sharing what I've learned since 2005 about running a successful online business, so sit back, and enjoy  🙂
YOUR FEEDBACK: I encourage your feedback, so leave a comment at the end of the post! Also, to ensure you never miss out, make sure you're signed up to the AidanBooth.com mailing list (there's a box on the right side of this page).
———- ———- ———-

I've been sharing progress updates of my wife's Kindle Sales for the past 6 months or so, and have started giving away a prize each month to the person who guesses the number of sale we've made… this month, the prize is a Kindle 6″ WiFi eReader:
And here are the sales for May: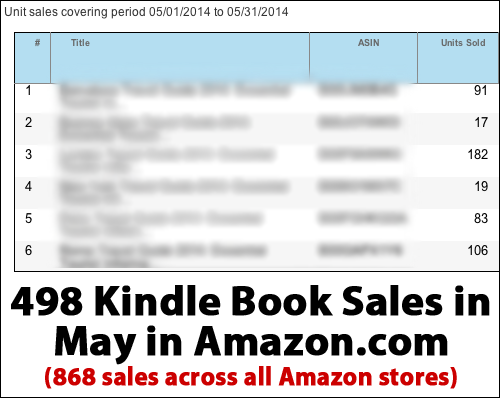 The winner this month is Karen Riley, who guessed correctly with 501 sales (no-one guessed the exact number this month)!
These 498 sales are JUST from Amazon.com, the total sales which include other Amazon websites were 868 in May.
Keep an eye out on my Facebook Page for next months free prize giveaway!

We've been living in Paris for two months now and are LOVING it here! If you've never been to Paris, add it to your list…it's a place WELL worth visiting (and you'll need more than a few days!).
In June our adventures continue… but we're switching continents!
For a combination of work and lifestyle reasons, we've decided to spend June in New York.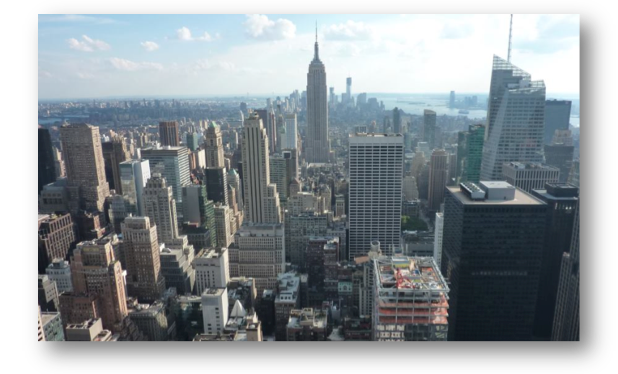 At the beginning of June we have our Blueprint Academy mastermind meeting in New York, and we figured it was a great opportunity to tack a few weeks on and spend the entire month exploring Manhattan (and surroundings!).
We'll be back to France and ready to explore more of Europe in July.
As I keep on saying… for me, internet marketing is ALL about three things:
Lifestyle
Financial Freedom
Flexibility
These are what drive me… work out what YOU want, and don't stop until you get it.

The last two posts here have been "How To" posts…
Today I want to change tack slightly, and instead of giving you another "how to" post, give you a list of the tools I use to run my business, and share why each plays an important role (and hopefully give you some ideas of ways to improve your own business!).
Let's begin!
To make this a little more manageable, I've broken the 29 tools up into the following categories:
Management, Sharing & Backups
Organization & Productivity
Design
Video
iPad
Optimization
Communication


The more team-work I do, the more important Google Drive is becoming… and in particular, the Spreadsheets App.
The reason I like Google Drive so much, is that it allows files to be viewed AND edited by multiple people at the same time.
In the past, Tim, Steve and I have used Excel Spreadsheets shared via Dropbox, but we found that inevitably lead to 'conflicted copies', because if more than one person opens the file at the same time, Dropbox automatically makes two copies of the same file (really annoying). This isn't the case with Google spreadsheets.
Also, Google Spreadsheets are now available to edit offline, so even when you're not connected to the internet, you can still access and edit your files. Very handy.

Although I don't think Dropbox is the best way to share regularly updated files, it is a GREAT way to backup your content.
My Dropbox story started when I was living in London about 3-4 years ago… my computer died and I lost a LOT of information…
Since then, I've used Dropbox as my safety net to ensure that regardless of what happens to my laptop, my files are safe.
Initially I was using the free version of Dropbox, but I've since upgraded to 'Dropbox Pro' for $10/month. This gives me 100GB of storage space.
NOTE: The above is a referral link (similar to an affiliate link, except we get paid in SPACE, not money). After you sign up you'll have your own referral link which you can use to get more space completely free of charge!

I use Amazon S3 to store all my videos and BIG files. 99% of my videos are hosted on S3. It's 100% reliable, it's easy to use, and it's dirt cheap (hundreds of video views and downloads cost just a few dollars).
Further down the page I'll share the tools I use to stream videos direct from my Amazon S3 account.

This "old-school" FTP tool is free, light-weight and easy to use.
I use this to upload files to the web… things like Plugins, HTML pages, WordPress Themes etc.
Check it out here:
https://filezilla-project.org/


I use Evernote to create my "to-do" lists (I have a different 'to-do' list for each project), and effortlessly synch them across my devices (laptop, iPhone, iPad).
I can check my to-do lists and add to them, even when I'm away form my computer. This helps me avoid forgetting about good ideas.
Evernote is the simplest and most reliable cross-platform notepad that I've found so far!
I use the free version of Evernote: https://evernote.com

This is one of the newest tools I've started using… and it's a HUGE timesaver.
If you watch videos online (like training videos, tutorials or webinar replays), you should ABSOLUTELY invest in this.
Enounce allows you to speed up a video by up to 5x. I normally watch videos at about 2x normal playback speed, meaning that it takes me half the time to get through a video compared to normal.
Imagine watching a 2 hour webinar replay in just 60 minutes…powerful stuff!
Mac users will need to install the Wimpy FLV player to make this work (free).
Check it out Enounce MySpeed here: http://www.enounce.com/myspeed
A free trial is available, as well as a $29 version and a $99 version.
Check out Wimpy FLV Player here: http://www.wimpyplayer.com/

Since 2005, I've used Stats Remote to automatically track all of my affiliate earnings.
It's a time saver.
This is a paid tool (with a free trial available), and probably only worth investing in if your income comes in from more than 10 different places.
WARNING: It can be addictive to check stats too often when this is turned on…I fire it up about once a week.

Poll Daddy provides an EASY way to set up online surveys. We use this as part of our Kindle "feedback funnels", and also to get priceless data from our email lists.
You can combine PollDaddy with affiliate marketing, eCommerce, Kindle and local marketing (or pretty much any time you're dealing with a customer) to collect data and boost sales.
PollDaddy has a branded free version, and an unbranded paid version (which is what I use).

This is a browser add-on that'll remember ALL your passwords for you. There are other tools out there (like LastPass.com) that'll do the same thing, but RoboForm is the one I use.
I also keep ALL of my passwords in a password-protected Excel spreadsheet which is backed up using Dropbox.

I use Lucid Chart to create Mind-Maps and plan out different projects.
In last months update, I used LucidChart.com to create a visual representation of my "start over" plan: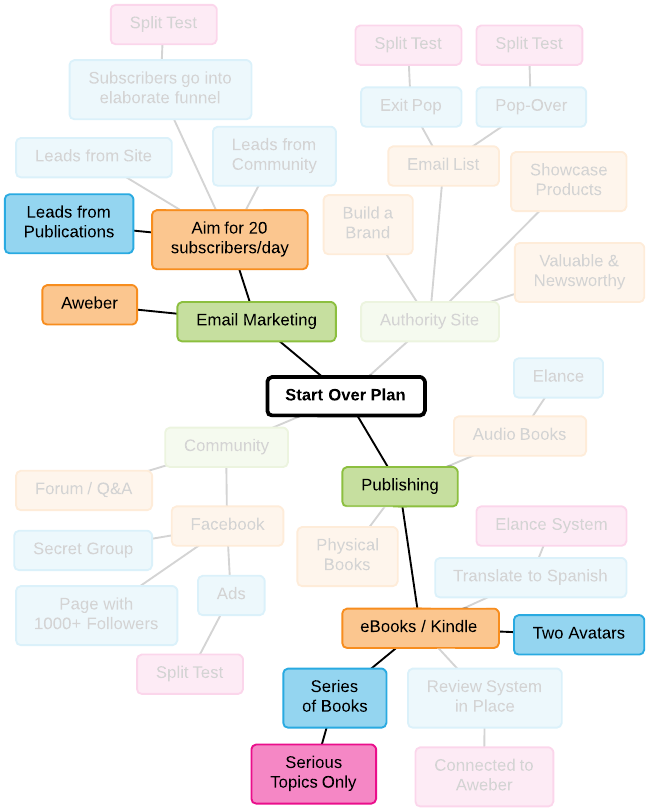 It's easy to use and has lots of different pre-made templates available.
Lucid Charts can also be used to make Wire Frame diagrams, Site Maps, Organization charts, Venn diagrams and MUCH more.


I use this whenever I need to design an interface for software, web-tools or plugins.
Here's an example of the kind of thing you can create with it (this is the mock up I created for my 'Attention Grabber' plugin showed in the top left corner of this website):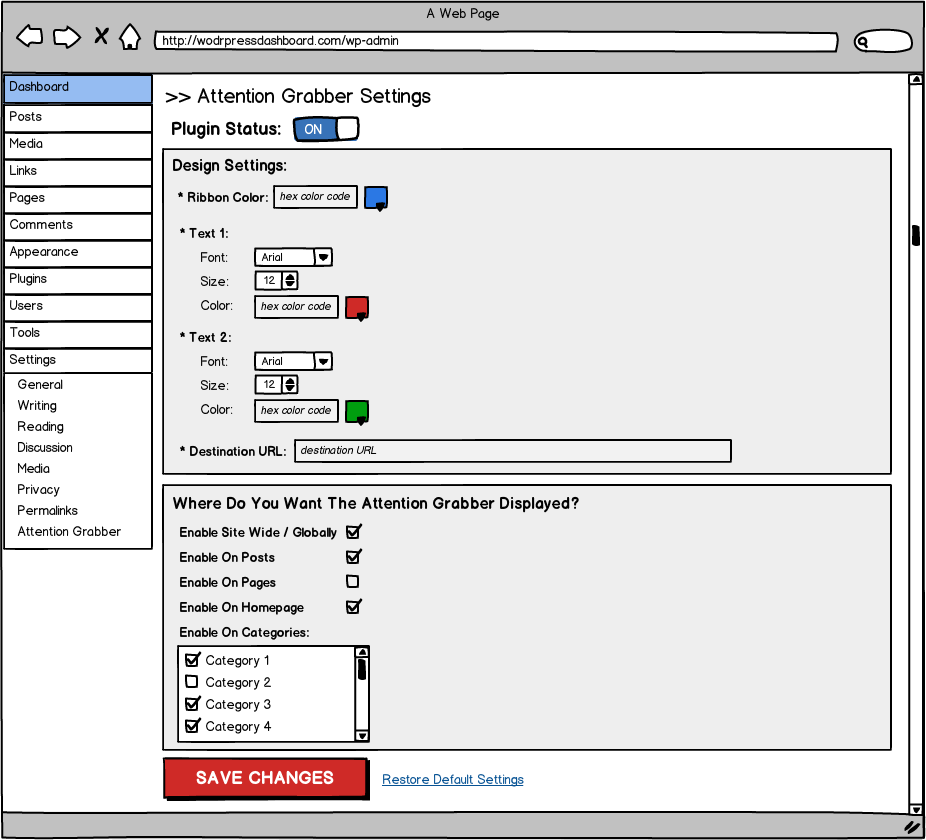 Balsamiq costs $79 and works for both Windows and Mac, a free trial is also available.
This tool is smart investment if you're going to outsource any kind of software or online tool, as it easily visually shows your programmer EXACTLY what you need done (saving time and confusion).
TIP: Any time you outsource anything that has a visual component, ALWAYS create a drawing of some kind to show the programmer what you need. If you don't want to use something like Balsamiq, then do it on a piece of paper and take a photo of it (like what I did for this case study).

This is a paid tool that can be used to create good-looking pages, such as:
Squeeze pages
Sales pages
Thank you pages
Upsell pages
Pre-Cart pages
And more…
While it's not 100% essential to use for WordPress sites, it offers a fast and easy solution for creating static HTML pages that can be used on ANY site.
Check out LeadPages here:
https://aidanbooth.com/leadpages
Note: The above link is an affiliate link. I'm recommending Lead Pages because I use it personally, and it's a GREAT tool – well worth the investment.
If you want to simply create Squeeze Pages using WordPress, then grab yourself a free version of FunnelizerPRO, our new squeeze page building WordPress plugin.
Enter your name in the email below, and we'll send you the download link and video demo.

We use this to add borders to images that are used in our Kindle books. It can batch-process as many images as you want and process them in a matter of seconds, it's a BIG time saver.
You can also use Lightroom to put a watermark on your images to boost your branding efforts and reduce people illegally copying your images.
http://www.adobe.com/products/photoshop-lightroom.html
This is a Windows only tool that we use to batch process the resizing of images (we use it mainly for Kindle). It has lots of other features as well, such as:
Geotag your photos
Insert a date stamp on photos
Watermark your photos
Change your photo file names
In reality, we can probably do all this and more using Lightroom, but we started using Snip Clik years ago, and Lightroom is a much newer tool (for us) so we haven't fully transitioned yet. In any case, Snip Clik is still useful for batch resizing!

I'm definitely not a Photoshop expert, but I've learned enough of the basics to be able to use it for editing and creating images etc.
All the bold headlines you see on this page were made using Photoshop…and I also create all the images I share on my Facebook Page using Photoshop as well.
In reality, most of what I do could be easily done using simpler image editors such as Gimp and GetPaint.net, so they're what I'd recommend as free options for people who don't want to learn Photoshop.

JW Player is something I discovered in the past 30 days, and it makes embedding videos EASY (much easier than how I did it in the past!).
Up until now, all videos in our members areas, on AidanBooth.com, and on other websites, have used embed code from Easy Video Suite. That works pretty well, but using WordPress it's very easy to mess the code up and the video won't play (anytime you edit the page in 'Visual Mode', the code gets broken).
JW Player doesn't have this issue, and it connects perfectly with Amazon S3 and WordPress.
There's a free version available as well as premium paid versions. Check out prices here: http://www.jwplayer.com/pricing/
You can download the WordPress Plugin version here: https://wordpress.org/plugins/jw-player-plugin-for-wordpress/

While JW Player is a great option for embedding videos on websites, it doesn't have all the advanced features that Easy Video Suite has, things like:
Creating timed events (like buy buttons or opt-in forms appearing after a certain period of time)
Securing video URLs to avoid people downloading your videos.
Split testing videos and viewer statistics
Attractive player templates
We use Easy Video Suite for sales videos.
NOTE: I'm interested in trying two other popular video players…Wistia, and Lead Player. If you have experience with either of these, please leave a comment to let me know what you think!!! THANKS!!!

This is what I use for ALL screen-capture videos, and also for editing of all videos we produce.
Camtasia have great support and also a good range of tutorial videos. When I originally invested in Camtasia for my PC about 6 years ago, it was a big expense… but it's paid itself off MASSIVELY (not just in the IM niche, I've also used it for my CDLTrainingHub.com website, and eCommerce stores as well…).
Camtasia is available for both Mac ($99) and PC ($299), and is an easy way to create and render videos.
http://www.techsmith.com/camtasia.html

I use this tool about once a week… it allows you to download videos from the web (including videos from YouTube), and also convert videos (and) to any format required.
Wondershare has over 50,000,000 users of their tools, which expand far beyond video conversion.
Find out more here: http://www.wondershare.com


This keyboard magnetically clips on to my iPad, and connects wirelessly using Bluetooth. It's a GREAT iPad add-on for travellers who don't want to carry a laptop with them.
When my wife and I travelled through Asia for 2 months at the end of 2013, we ran our business using ONLY our iPad and this clip-on keyboard.
The Logitech Ultrathin keyboard costs $62 on Amazon.com.
http://www.amazon.com/Logitech-Ultrathin-Keyboard-Cover-generation/dp/B007PRHNHO/

Quick Edit (previously known as Office HD) is a paid iPad App that is essentially a replacement for the Microsoft Office suite (admittedly, it's a much simpler and scaled down version).
It allows you to create and edit Word documents and Spreadsheets without being connected to the internet, and entirely from your iPad.
NOTE: In the past few months, Google Drive has massively improved it's "offline" functionality which may make Quick Edit redundant – I haven't tested this yet though.
Find out more here: http://www.bytesquared.com/products

This is a paid App that I use on my iPad, and it allows me to sign documents digitally (it's affordable). It's a big time saver, as I no longer need to print, sign, scan and send… I simply open the doc on my iPad, sign it digitally, and send it off.
Check it out here: http://getsigneasy.com


I've spoken about Clicky a lot in the past, and overall it's still my favorite stats program. I've got Clicky installed on all my websites, and it provides me with useful user info in an easy-to-understand format.
It's not as complicated as Google Analytics, and also has a cool "Alert" function that can be used to notify you anytime someone hits one of your goals (like buyer a product, leave feedback etc).
Clicky is free for a single website, and has paid version for multiple websites.
The above is another affiliate link.

We started using this a few months ago, and it's been INCREDIBLY useful.
Visual Website Optimizer is the tool we now use to comprehensively split test webpages. Like Clicky, it has a MUCH friendlier interface than Google Analytics, and it makes reading and understanding the data EASY.
It also allows you to modify any webpage remotely using their special editing tool. This saves time and means that even complete beginners can set up well optimized split tests in a matter of minutes.
Visual Website Optimize have a free trial available, you can find out more here: http://www.visualwebsiteoptimizer.com


Tim, Steve and I use Aweber and iContact as our Auto-Responder services and to store our niche email lists.
My preference is Aweber, I find it easier to use and with a better interface, but iContact is pretty good as well.
You've got plenty of other good options too, including Mail Chimp and GetResponse. My #1 recommendation for you is Aweber.

Chances are you've been on a webinar at some point, and if so, chances are it was run using GoToWebinar.
Other systems do exist, but nothing I've tried comes close to the reliablilty and easy of use offered by GoToWebinar.
GoToWebinar isn't cheap (we pay close to $5,000/year to use it), but it does allow you to connect with more people at the same time (up to 1,000 people).
You may also want to checkout GoToMeeting and GoToTraining…you can get all the details here: http://www.gotomeeting.com/online/webinar/pricing

The last tool I'll mention today is Skype. Tim, Steve and I run our weekly meetings using Skype. A few things you might not know about Skype include:
You can use Skype to get your own phone number, anywhere in the world
You can do group video calls
You can share your screen or see the screen of whoever you're talking to, this is great for training (or teaching your Dad how to do a Google search).
Use the Skype Manager to create and manage multiple accounts
Send text messages to your friends directly from your keyboard
Learn more about Skype features here: http://www.skype.com/en/features/

I'd love to hear about what you use, so if there's anything I'm missing, or anything you think I should start using, let me know in the comment box below.
Thanks for visiting, and THANK YOU for your ongoing support!
Until next time,
Aidan