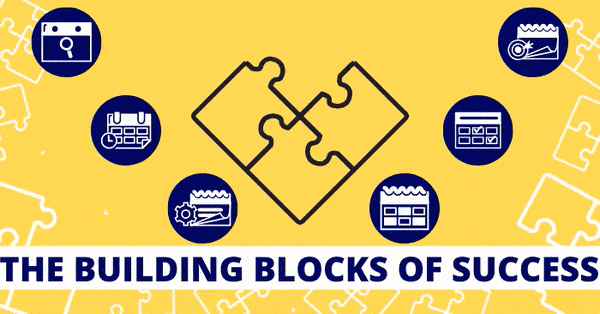 Hi, and welcome to AidanBooth.com!
Since May 2012, I've been publishing a monthly blog post about things I'm working on in my business, lessons learned, and information to help budding entrepreneurs get ahead. If this is your first time here, make sure you sign up for updates and notifications, you can do that using the form below (you'll also get FREE access to the Prosperity Puzzle, details further below):
Today I'm sharing a new project that I've been quietly working on…
It's called the 'Prosperity Puzzle', and it takes a comprehensive look at the 6 different factors that determine success, not just in business, but in any project (from relationships, to diets, to business, to raising children, and everything in between).
Check out the introduction video below:
As explained in the video, there are 6 different pieces of the puzzle:
Tactical
Organizational
Ritual
Psychological
Accountable
Physical
Each piece of the puzzle builds on the other, and there are dozens of 'hacks' and 'tricks' you can use to excel at each piece.
The Prosperity Puzzle is about giving you a toolbox to dip into for each part of the puzzle, and a structured approach to get the pieces of the puzzle working in synergy.
This blog post today is an introduction to the six pieces of the puzzle.
As a bonus for readers of this blog, I'm also giving you an opportunity to get full free access to the Prosperity Puzzle training. That's a saving of $99 (regular retail price will be $99, and we will likely sell it for much more than that eventually)!!
To register for your discount (no need to buy anything now), click the button below, enter your info, and we'll put you on the waiting list and notify you once you're able to get full free access.
Background
Organizational: Critical Path Planning
This video is about 'Critical Path Planning', and gives an overview of how to use a simple the 12-week year planning system to build a critical path execution plan. Find out more about how I stay organized in this post: LINK
Ritual: 1% Improvement
Here we take a look at the effect that small, incremental improvements can have on your life.
Psychological: "Not Yet" Re-Framing
This video talks about the "not yet" re-framing method, and why you should program yourself to use it regularly when dealing with roadblocks and hurdles.
Accountable: Interested or Committed?
Being interested in something is very different to being truly committed, and 100% commitment is by far the most efficient way to reach your goals, the video above dips into this a little more…
Physical: Sleep
"Make sure you get 8 hours sleep" has become cliché, and almost sets people up to WANT to rebel and sleep less, just to prove they can… but consequences await…
Tactical: A Quick Overview
This video gives a quick overview as to what the 'Tactical' piece of the puzzle is all about.
What Next?
If you've worked through the sample videos here, hopefully you've grasped the power of the six pieces of the puzzle, and how when used in unison, they make success and prosperity virtually inevitable.
The full program will be released to the public soon, and when it is, you'll be able to get FREE access (saving $99)! All you need to do is register your interest using the form below, and when we release this to public, we'll let you know, and we'll give you your free access ☺
I WANT Your Feedback!
The Prosperity Puzzle is unlike any project I've done before… I would appreciate hearing your feedback about the sample videos and the concept in general. Please leave a comment!
Thanks for reading, until next time!
Aidan Booth