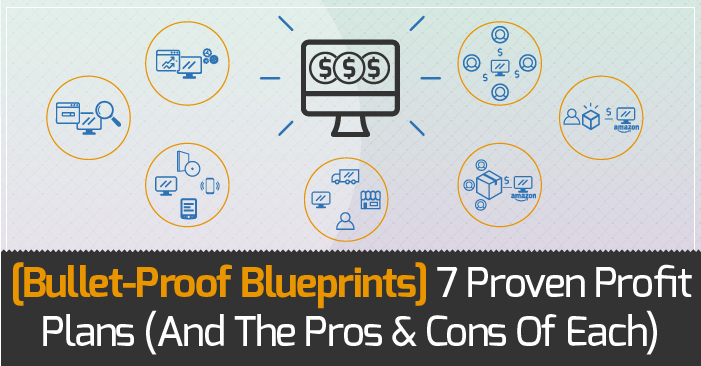 Hi there, and welcome to another monthly blog post here on AidanBooth.com!!
This month we've UPDATED to 2021 the document that shares the seven most effective online business blueprints, and we dive into the pros and cons of each one.
The info-graphic below gives you a high level summary, but make sure you download the detailed PDF for more in-depth information about each business model, as well as examples, screenshots, and much more.
Click on the infographic below to make it bigger: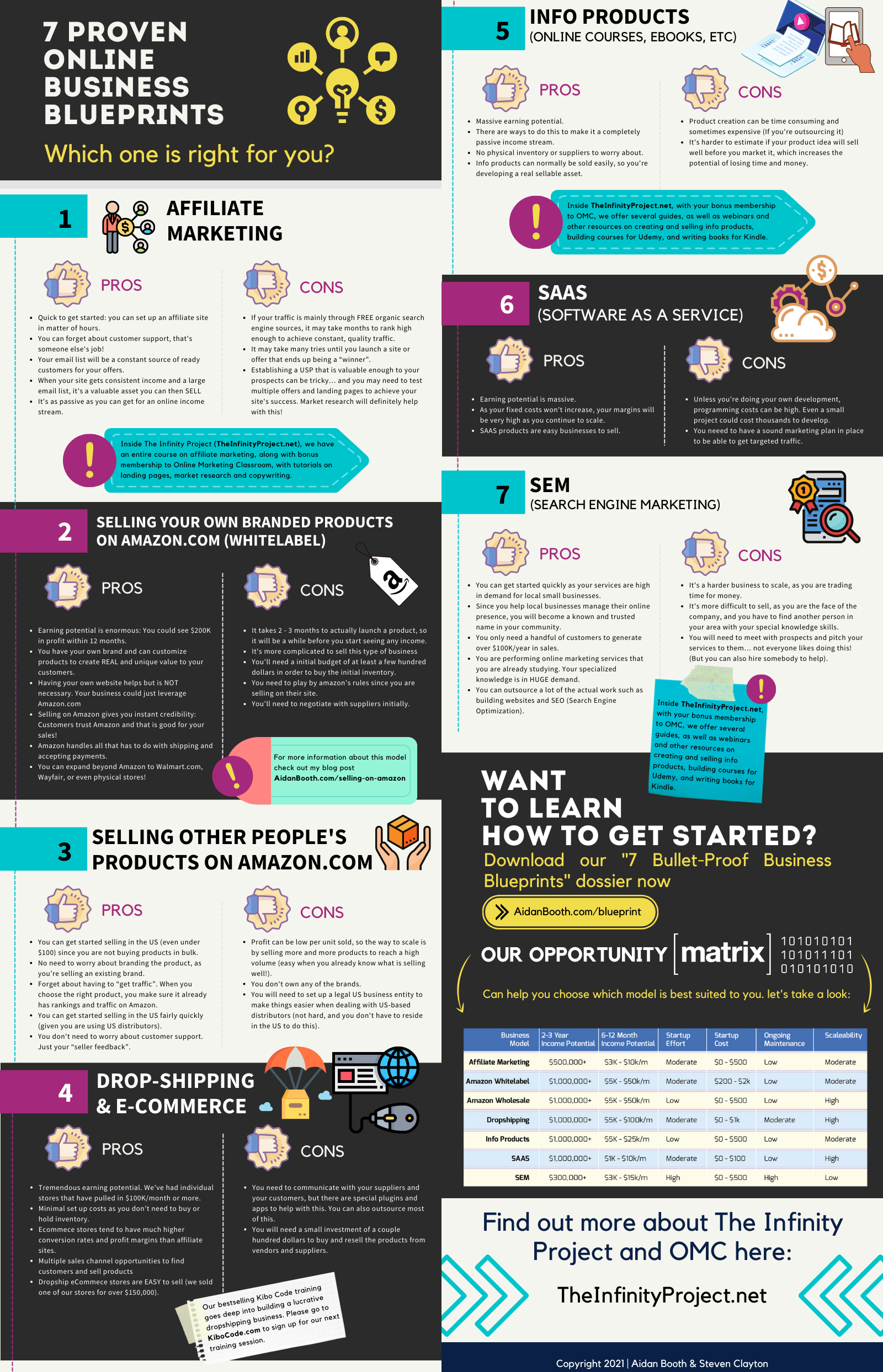 Useful Links:
I'd love to hear your comments, questions, and experiences about any of these business models, leave a comment below!
Thanks for visiting,
Aidan