Welcome to the March 2023 update! This post is coming out a bit late, as I've been travelling around for meetings with my various business partners and team members, such as Steve, Sean (head coach of Kibo and 123 Profit), as well as Mark, CEO of Cartzy. I always find in-person meetings to be incredibly valuable. There's just something about having a physical presence with like-minded members that you can't get over a Zoom call.
Watch the video below where I talk about this, as well as Chat GPT, what I've been reading, The Growth Booth updates and more…
Here's what else I've been doing lately:
Chat GPT and A.I. Technologies
I've been spending a lot of time with this new A.I. tool, and I truely believe this is one of those "disruptive technologies" that will shake up the entire Internet and how we live our lives. Just think about the emergence of social media with Facebook, the rise of Google, etc.
It's not just for marketing, but for anything in your life! For instance, I used it recently to write a simple short story to read to my kids and to help them read. My son is currently big into Ninjago, a Lego animated series, so I also had Chat GPT write a 500-word story that he could read and learn himself.
It's not just content creation, but also art (ie Midjourney and Dall-E), and many other new tools coming out. I believe we're just touching the surface of what this technology can do, and it will be very interesting to see where it is headed.
Recent Reads
Here are some books I've been reading lately and that I mention in the video above:
Rework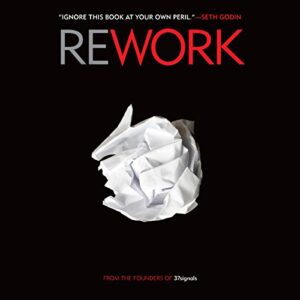 This is a book written by the founders of Basecamp, a popular project management tool. Having software companies myself, it's interesting to read about their journey and pick up some of the things that they have shared.
Traction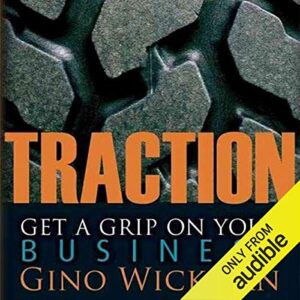 I'm about to start this book, as well as it's sister book, Rocket Fuel.
I Will Teach You To Be Rich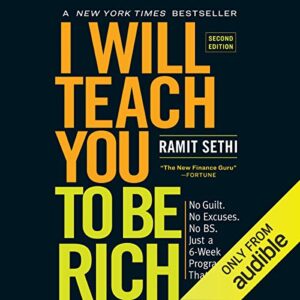 I read this years ago, but love to revisit it every once in a while. As well, it gets regularly updated, and every time I re-visit a book like this, I get something new out of it. For instance, I do have a wealth manager I regularly communicate with, but books like these gives me extra perspectives and different points of views on investing strategies.
A Re-Focus on Health
I'm back in Argentina from New Zealand, arriving back about a month ago, and hit the reset button after six weeks of festivities. I got back into eating more healthy, getting back to a more regular schedule, and just getting back to being fit.
It's not rocket science, it's just common-sense strategies of eating well (good fuel), regular excerise and getting enough rest. I'm feeling a lot more energetic and focused now.
Niche Websites
This is how I got started online, way back in the day. For instance, I had a site on dog training, another site on World of Warcraft, and dozens of others. I still have most of them today, chugging along making a couple thousand dollars a month, and this is still one of the best ways to achieve pure, passive income. They rank on Google and make money without me touching them.
I've recently had some of my team go back to some of these sites and expand them, simply because it's such easy money, and it's fun. I plan on focusing more on this in the next couple weeks and months, and I think it's a great plan to add a few thousand dollars to their income without investing a ton of money on, because it is free search engine traffic.
More on this in the future.
The Growth Booth
Here are some of the latest episodes from my podcast, TheGrowthBooth.com. You'll notice that I changed the graphics up, making them more eye-catching and fun. I never try to sell you anything on these episodes, they are all informational and they are always touching on growing and building an online business.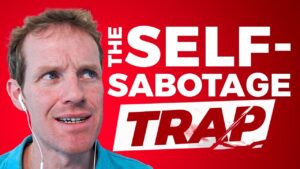 Are you caught in your own mindset trap? Aidan talks with Brett Tannahill, one of the Blueprint Academy performance coaches, about the #1 skill that you need to work on in order to achieve your potential: mindset. Discover how you can quit the self-sabotage, take accountability, and ultimately escape your own trap.
$550,000 selling a microphone? YES! But how? Aidan is joined by Stephen Somers to talk about what's in for e-commerce in 2023, and to dive deeper into one particular e-commerce model that is working well right now.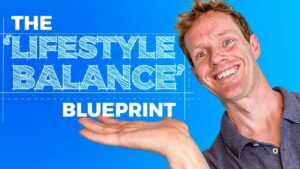 Is it possible to have it all, or do you really have to choose? Aidan discusses achieving lifestyle balance with Igor Kheifets, the brains behind e-Farming. Discover the blueprint into structuring your life with the freedom to balance between family, relationships, money, health, and everything in between.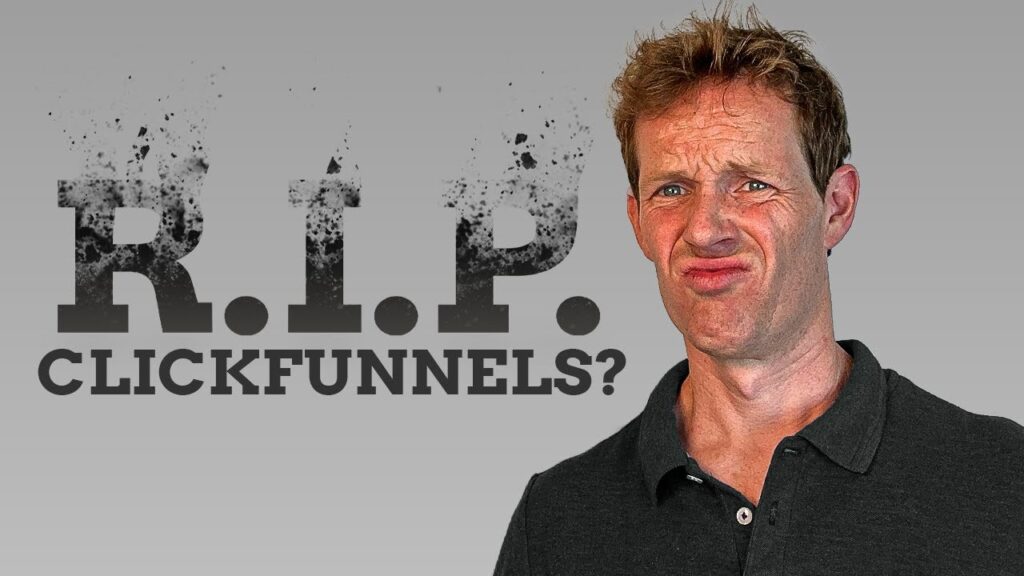 Will this be the new ClickFunnels? Aidan is joined by Aurelian Amacker, founder of the new tool Systeme. Discover how he and his team of three developers were able to build and scale up their business to now having almost 400,000 users with hundreds of raving reviews.
Please subscribe on Youtube, and join my mailing list so you can easily follow along with me each week on The Growth Booth.
I hope you found this update useful, and let me know what you think!