The Quantum Leap of eCommerce
Happy New Year, I wish you and your family the very best for 2020, may this year be your best year yet!
As you may be aware, we're partway through our annual '12 Day Giveaway' (www.the12daygiveaway.com), a fun way that we share appreciation to our subscribers through releasing content and giving away huge prizes.
This is the eighth year in a row we've run this now, and with $15,000 in prizes to be given away, this is our BIGGEST giveaway yet.
If you're not yet registered, Click Here to head over to the '12 Days' website and get signed up free of charge.
Today's prize is a brand new Apple Series 5 Watch, valued at $400. The lucky winner is:
Richard G. (rnag*****@hotmail.com)
Congratulations, contact us following the instructions on www.the12daygiveaway.com to claim your prize.
If you're not in the prize draw, or haven't been following along, head over to the 12 Day Giveaway website and get signed up right now. We STILL have over $9,000 in prizes to giveaway, and a lot more good content to come as well.
Join Us LIVE On Thursday 9th…
On Thursday 9th January, we'll be wrapping up the 12 Day Giveaway with a content-packed webinar designed to help make sure you get 2020 off to a great start. Register for that using the link below:
Click here to register for the live training
In addition to giving you tips and a plan of what to focus on in 2020, we'll also be announcing the winner of $5,000 cash… get registered now to make sure you're in the draw, and tune in to get all the content on Thursday next week.
A New Year, A New Start.
I LOVE starting a new year because it's a time that forces me to reflect on what's important in my life, and gives me the chance to hit reset on personal and business goals.
This blog post here today shares a look into what forms a large part of one of my big business goals of 2020, to grow our newest eCommerce business by $10,000,000 in sales revenue in 2020.
$10,000,000 in revenue growth in this calendar year from this one business is a sizeable goal, but we've already got a head start, as I explain below.
I'd love to hear your thoughts about this and to take any questions you may have, so leave a comment at the end of this post.
Let's dive in…
The Evolution of eCommerce
I started selling physical products online through my own eCommerce stores in 2009, Steve started even earlier than that.
Back then the method we were using was simple:
Find a USA supplier (or manufacturer) who was willing to 'drop-ship' (send products to customers for you)
Set up a store with your products
Get rankings in Google and other search engines, and make sales
This was before Facebook marketing was a thing.
This was before selling on Amazon using FBA was a thing.
This was also before AliExpress (and drop-shipping direct from China) was a thing.
And it was back when getting rankings for keywords in Google was a viable solution to traffic generation.
Since 2009, the way people sell physical products online has evolved. There are now multiple avenues to approach building an eCommerce business, each with their pros and cons.
Our eCommerce business has certainly evolved a lot since 2009, multiple times actually.
And with each evolution we've been able to build new income streams and a more profitable business as a result.
The 1st Evolution → Amazon FBA
The first evolution for us came with Amazon FBA. We got on that bandwagon early, and have since built an 8-figure business on the back of Amazon.
Not only do we have multiple brands and over 50 products selling on Amazon all around the world, but we also have our products in MEGA-stores across the USA (the likes of Walmart, CVS, Walgreens, etc).
I never get tired of logging into our Amazon accounts and seeing reports like these: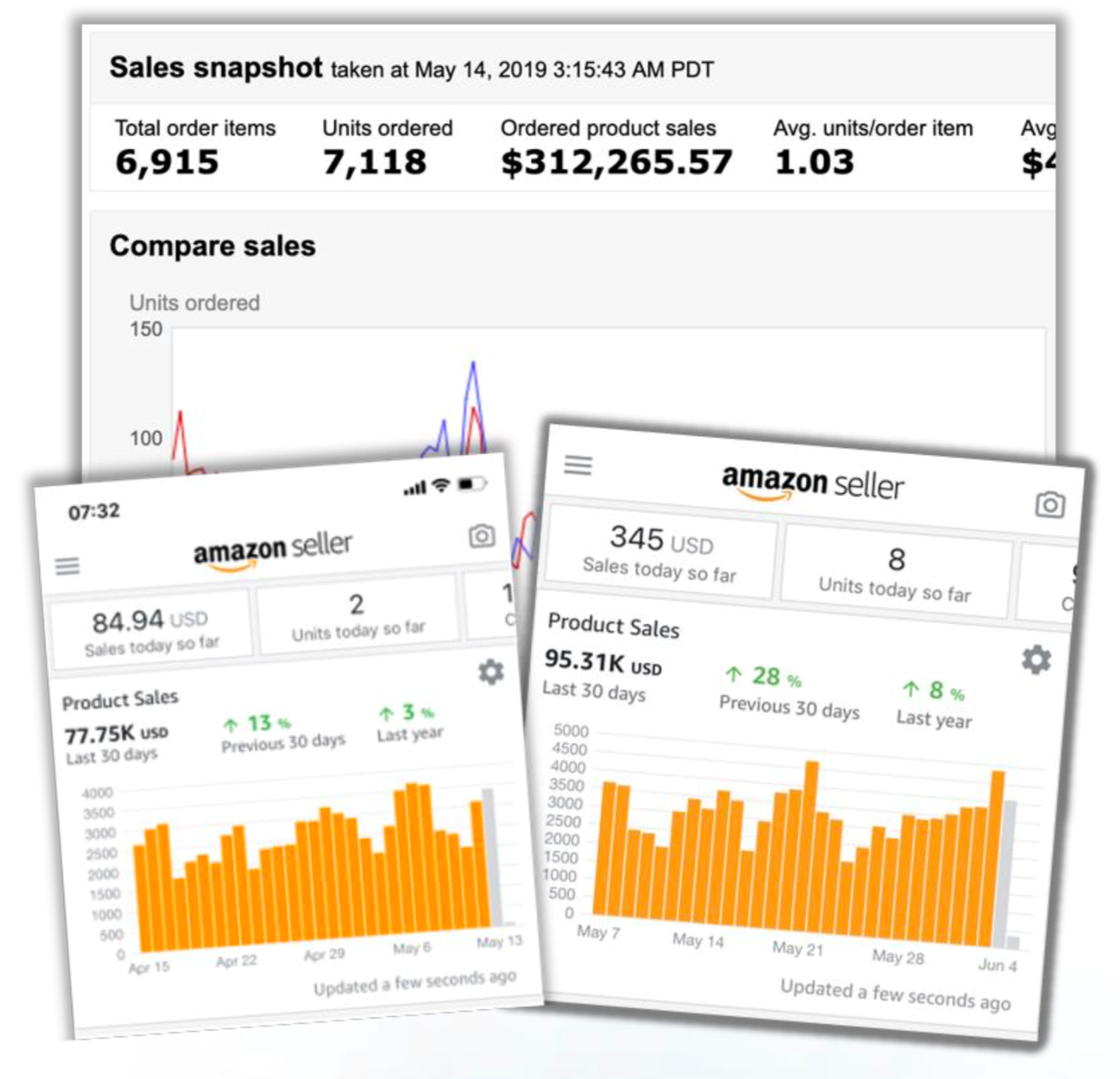 As we've grown in our businesses, we've actively tried to help as many people to grow alongside us as we could, and a decade later, we've helped over 10,000 people build real, working, eCommerce businesses.
We taught the Amazon FBA model to our subscribers in 2014, and it's been a big focus of our Blueprint Academy mastermind group ever since.
The main obstacles to selling on Amazon using FBA are:
You need to buy inventory (this will normally set you back at least $500 – $1000+ before you're even selling)
You're getting into a crowded marketplace, competition is fierce, and you need to be on top of your game to stand a chance.
The 2nd Evolution →  Shopify + AliExpress + Facebook
The next evolution of our eCommerce business came with the maturing of Facebook ads, and the timely mainstream arrival of AliExpress.
What we did here was use Facebook to drive large amounts of traffic to our own Shopify stores that sold items from suppliers in China.
Essentially, drop-shipping from China.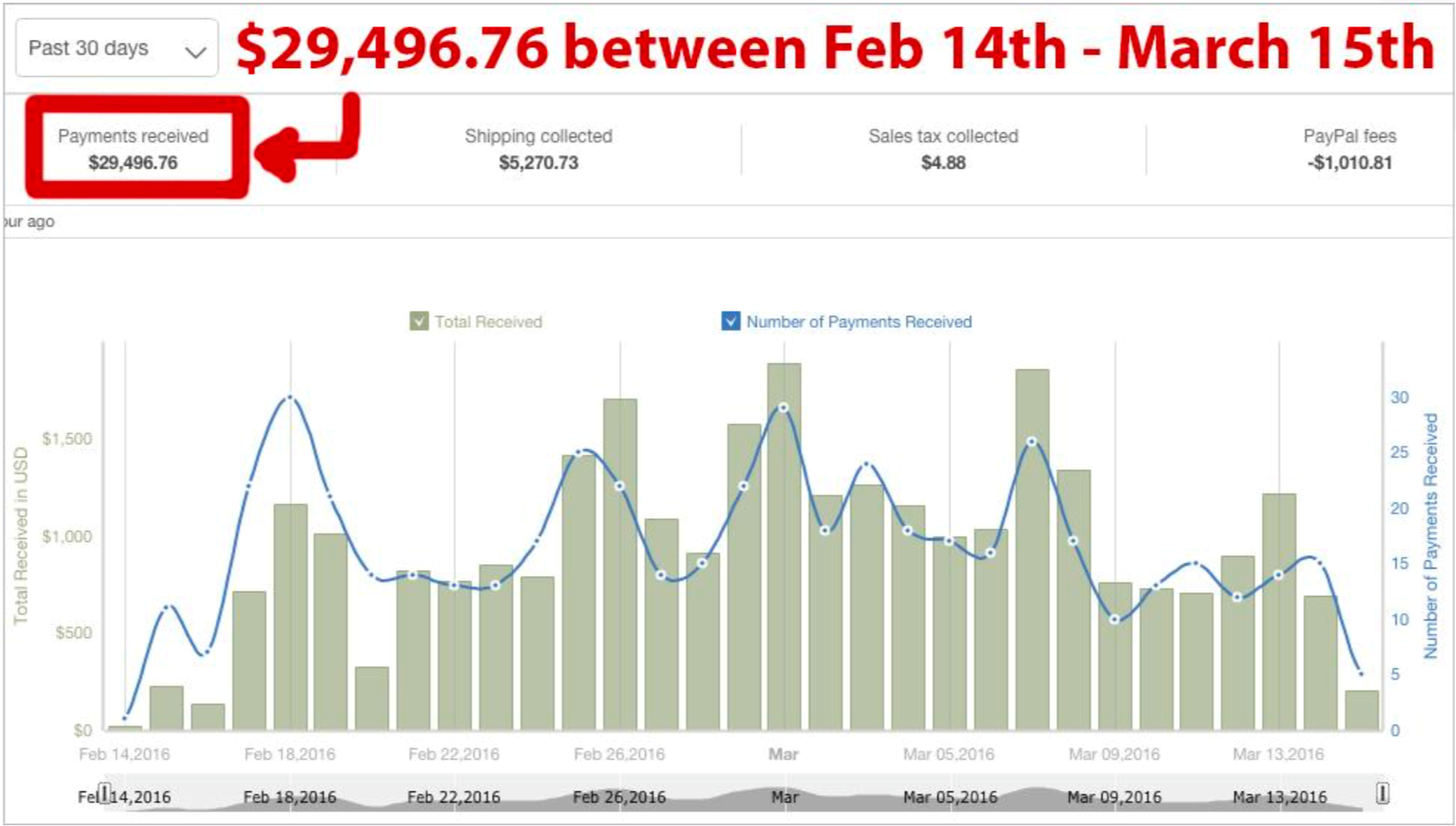 This model formed the basis of our 100k Factory training program, and we taught this model to thousands of people between 2016 and 2017, expanding on the model each year with new training.
With this model, the main headaches are:
Shipping from China… it's a pain in the ass, and leads to disgruntled customers because of how long shipping can take (regardless of how explicit you are about shipping times!)
Facebook ad costs, and indeed making the math work when running Facebook ads.
Tariffs and dealing with multiple Chinese suppliers (time zones, communication issues, etc).
The 3rd Evolution → Amazon Wholesale
From there we added Amazon wholesale to our portfolio. Buying from distributors in the USA, and selling other people's products on Amazon by piggy-backing on existing Amazon listings.
We taught this model to our subscribers through our 7-Figure Cycle program in 2018, and once again, literally hundreds of students saw phenomenal results: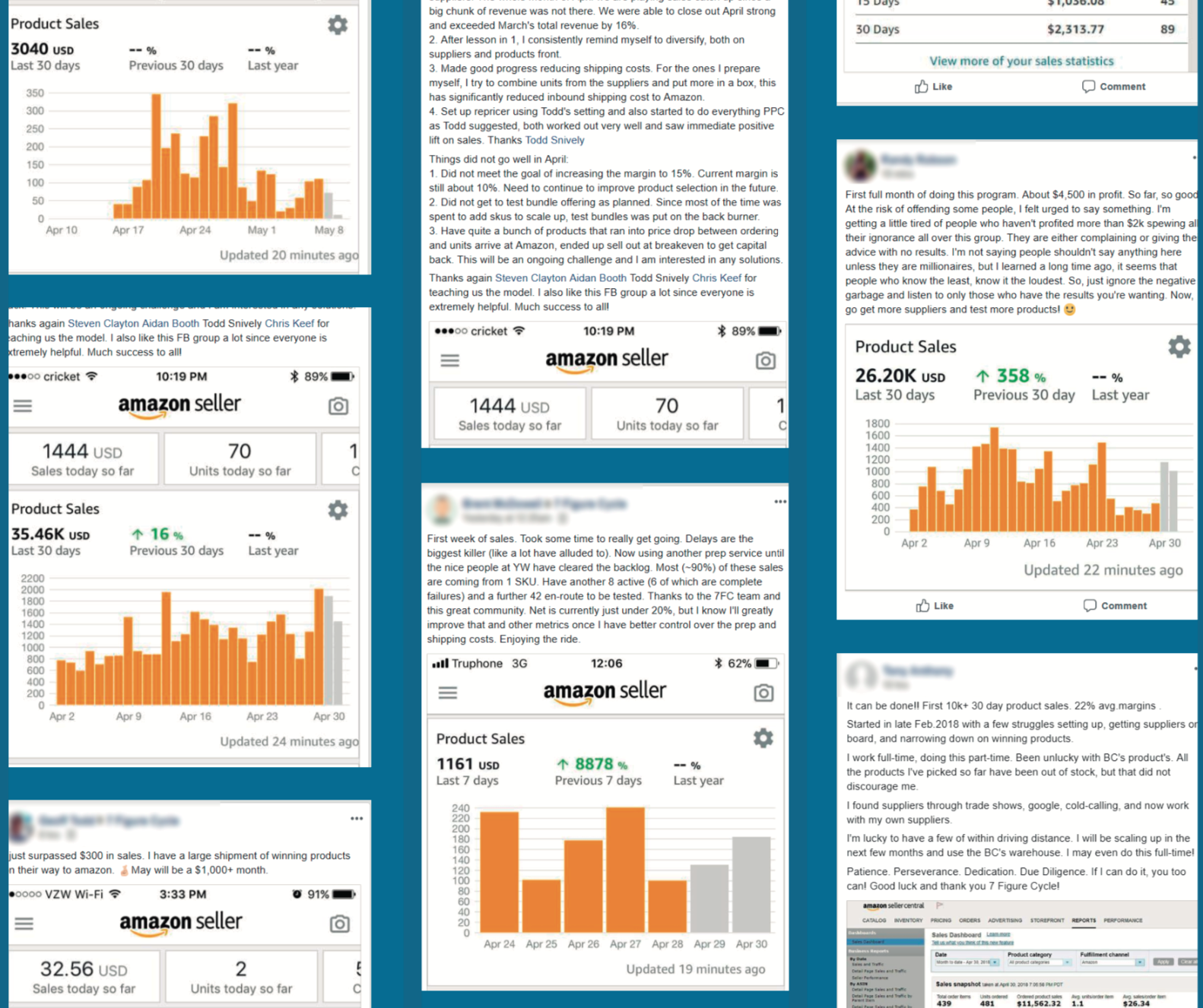 What people find most challenging with this model is:
Dealing with Amazon (Amazon can shut your business down for no good reason, we've seen this happen MANY times)
Margins, squeezed thin by an ever-growing number of competitors who sell the EXACT same products as you
Logistics, and dealing with the whole supply chain in general.
In 2019 we didn't run any public eCommerce training programs, but we HAVE continued to grow and to evolve what we're doing in a MASSIVE way.
The Quantum Leap of eCommerce
The most exciting and dramatic leap forward in the world of eCommerce in over a decade is about to happen.
I hinted at it earlier, it's the model we'll use to add a new $10,000,000 income stream to our portfolio in 2020…
Imagine this:
No up-front inventory orders. Meaning NO money down to get started.
No Facebook ads. Avoiding the headache of dealing with Facebook and squeezing out a margin.
No Amazon. As much as I love Amazon, I do get tired of their sudden changes and the feeling of living with vulnerability as a seller on Amazon.
No China. No communication and service issues, no tariff issues either.
So far so good… but it gets EVEN better!
Add the following into the picture:
You're building your OWN brand (something that can be sold later if you want to)
You can do this from ANYWHERE in the world (and for people living outside the USA, WITHOUT annoying reseller certificate requirements, LLC's, and so on)
You can scale VERY quickly (our most recent test website did over $16,000 in sales in it's first 14 days).
Hopefully you're salivating at the prospect of what is to come…
This is something that has me bouncing out of bed every single morning, I can't remember being this excited about eCommerce since I got started with old-fashioned drop-shipping back in 2009!
Here are a couple of screenshots to show the potential here…
$79,993 in ONE Day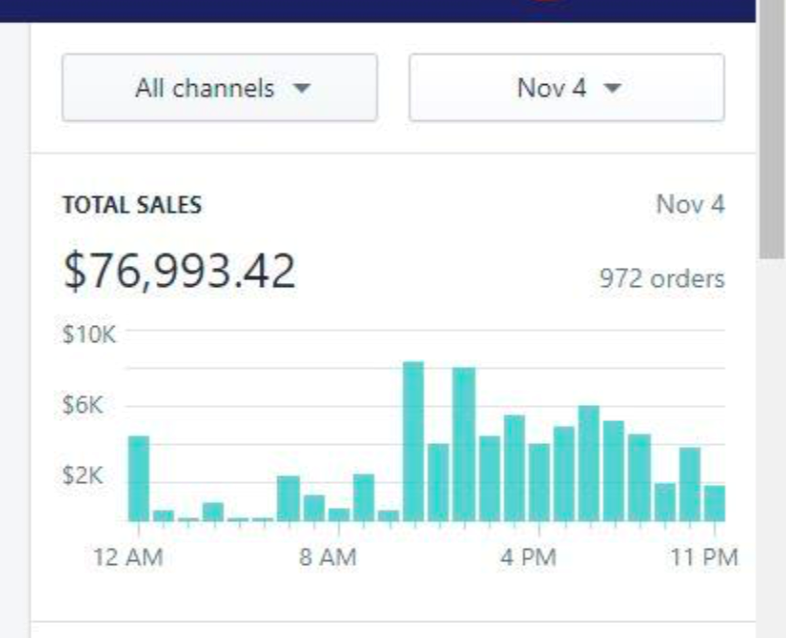 Or how about $1,188,695 in a single month?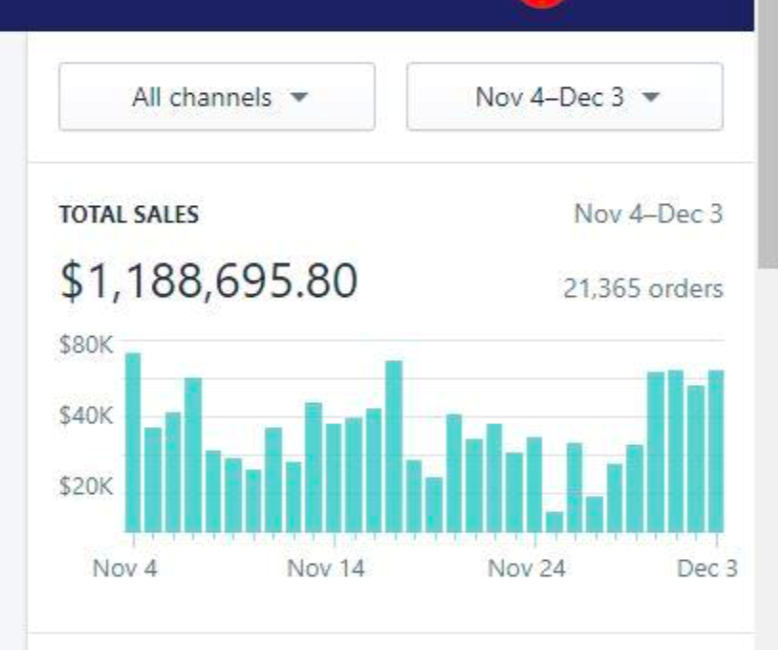 Yes, these are LARGE numbers, and this is exactly what we're doing using this model. THIS is what we aim to grow by a $10,000,000 in 2020.
Magic Under The Hood
I've spoken about how many of the main headaches of eCommerce businesses have been addressed… no inventory costs, no crippling ad spend, no Amazon, and no China, all while building a brand of your own, on your OWN platform, and with the ability to run your business from anywhere in the world and TRULY scale your operation… but there's more.
Like with every online business, there are ways to manually run the operation, and ways to automate things.
Selling at scale through this business model is achieved through automation of virtually every step in the process, and most of this automation in our business comes from tools we've been developing for the past 12 months.
Testing
And just like every year, we've been doing some underground testing with a small group of guinea-pig students, and their results have been staggering to say the least:
The Path To $1,000 Per Day Profit
Before chasing $1,000/day in profit, aim to get to $100/day profit. Once you're at $100/day in profit, I guarantee you that you'll have no doubt in your mind about how to scale to $1,000, it'll only be a matter of time.
To get to $100 profit per day means you'll need to do about $200 in revenue.
This is child's play.
It means you'll need between 3-5 sales per day from your store.
All automated and streamlined, and depending on your setup, your 'operational work' (the stuff you need to do each day to run your store) could be literally zero.. zilch.. nada. I like that.
How Much Can You Scale?
I've shown you screenshots where we've done $79,993 in a single day, and over $1,000,000 in a single month, but even those numbers are still only scratching the surface.
With the right level of focus and dedication, I bet we could grow this business to $50,000,000 per year or more…
But what can YOU expect?
In your first year, and assuming you're working on your own, without any team or infrastructure behind you, I think you could get to $250,000 in profit (that'd mean about $500,000 in sales).
I think in your second year you could be at $1,000,000 in profit, and you could grow upwards from there.
I'm SURE You've Got Q's…
This blog post was only designed to get you thinking about our big eCommerce focus of 2020, to give you the high-level overview, NOT to get into the details of the model. We'll get more into more info on the webinar on Thursday 9th, and over the coming weeks.
If you've got a question, leave it below, and I'll answer it 🙂
Join Us Live On Thursday 9th
In addition to answering your questions below, we're running a live workshop on Thursday 9th January to dive into this in more detail and to help make sure you get 2020 started in the best way possible. We're not selling anything at all on this webinars, it's just to provide you with more information and to answer your questions live. Register using the link below:
Click here to register for the live workshop
Thanks for reading, and again, all the best for 2020!
Aidan