December is here!
I wanted to do another video update for you of the things I've been working on both in my business and in my personal life.
December has always been a busy month not just in the business side of things but also in my family, all with the festive season and holidays.
I'm also going back to Argentina in a few weeks, so the rush is real, but all the deadlines have been pushing and motivating me to do what needs to be done.
With things slowly going back to normal (or new normal, if you will), life this 2021 sure went by quickly. Here are a few updates on how my latter 2021 is going!
BRAINFM
BrainFM is an app where you can stream music that's designed to help you focus or relax or even sleep! I use this when I need to be laser-focused on work.
There's a lot of science behind what BrainFM offers! I've used other apps before like Headspace and Calm, but BrainFM is more on getting you focused when you need to.
Harvard Executive Program
Online courses sure boomed during the pandemic. I actually did one that focuses on investing and wealth management, but it was a good chance for me to learn from very, very successful people.
I learned so much about compounding growth from billionaires themselves! I've talked about it before, but compounding growth is something small that you start with today that can compound and grow quickly when you continue to put the required effort in over a period of time.
This concept relates to another thing I always talk about, which is looking at a business through a longer window of time. Instead of thinking about what you want to achieve in the next 90 days, think of what your goals are for the next 5 years.
Another thing that stuck out to me was that everyone that was going through the program was going the extra mile, investing time in educating themselves, which sometimes means taking a sacrifice – and that's really how you get ahead!
YOLO vs Stoicism
I also got to think about the contrast between the concept of "YOLO" or You Only Live Once and being stoic and goal-orientated. I thought about approaching this by applying the 80/20 rule: 80% of the time being structured and 20% of living in the YOLO mindset.
Living in either of the extremes I think is unhealthy, so finding the balance is key.
Networking
I've always practiced surrounding myself with the best people I can find, not just in a business standpoint, but also my support system in life.
Over the past decade or so, I've deliberately connected myself with these kinds of people — and I am constantly grateful that I did. Your network is your net worth indeed!
Recent Reads
I update my book list every now and then, which you can find here. Over the past month, I've read the following:
Total Recall by Arnold Schwarzenegger

A pretty interesting story that I got a lot more out of than expected.
Deep Work by Cal Newport

I found this book really good, so good I first finished it as an audiobook then I read the physical book!
Breath by James Nestor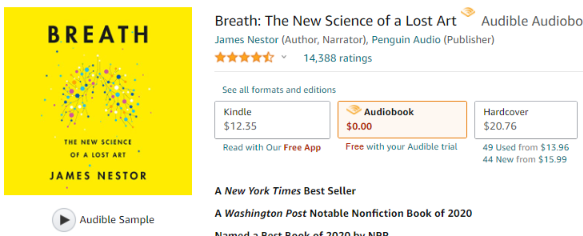 I'm still finishing up on this one, which is about – you guessed it – breathing. A simple topic but the book explores it beyond the fact that we do it naturally, like the way we breathe impacting our health.
Chart Logic by RS Varnes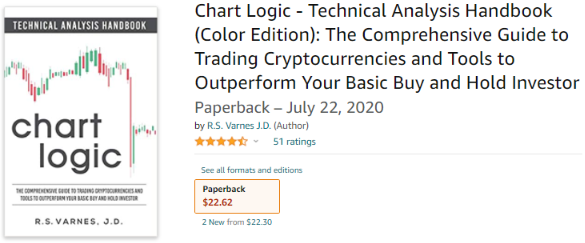 This is all about analyzing charts, which I'm particularly applying on crypto (another thing I've recently dabbled in).
12-Day Giveaway
12-Day Giveaway is back!
This is something we've been doing for the past 10 years where we give away $10,000 or more over a period of 12 days as a way of giving back. Click the link below to get into the early bird registration:

Visit the website for more info: https://the12daygiveaway.com/
Deadlines
As I mentioned above, I'm leaving New Zealand in a few weeks, and deadlines have been a great motivator for finishing everything we need to finish here.
This comes back to that concept of work expanding to fill up the time available.
Maybe you're building a business and you don't really have an urgency for scaling up because there's no fixed timeframe. If you set a deadline for whatever needs to be done, it eliminates procrastination, which is certainly what's happening in my personal life, sorting everything out here in NZ before leaving.
Time is always ticking away!
Which leads me to this question for you to ponder on:
What's one thing you can do to win the year?
Is there something you've been procrastinating on that you want to start doing before the year wraps up?
There's still a significant time left, and you can still make a dent on it if you really wanted to.
2022 is coming…
E-commerce is still growing enormously – which we say every single year – so I'm looking forward to the new year.
COVID definitely threw us a lot of uncertainty and a few curveballs, but everything is so good now in the online space. I feel like the world has adjusted to World 2.0, and ecommerce businesses are absolutely crushing it.
I'm personally looking forward to more travel next year as the industry comes back, and then maybe see a few of you if the situation permits!
New Gizmos and Gadgets
Moving on to a few gadgets I've found incredibly useful recently. You might get ideas for holiday shopping below!
Airpods Max and Airpods Pro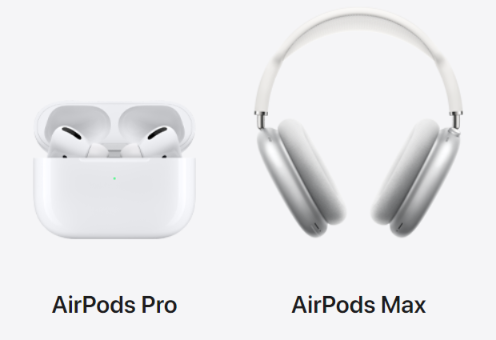 The Airpods Max were amazing, but the noise-cancelling effect of the little Airpods Pro are incredible. Buy them here!
Digital Goggles

I've recently invested on digital goggles that has digital readings inside the lenses, which means I could see the speed I'm going, my heart rate, and even the distance each stroke goes as I swim.
It's useful for swimmers like me, but I justified this as something new in my hobby to get me through plateaus.
The lesson here I would leave you is that when you hit a plateau in your business, just try something new.
Think outside the box: what else can you do to get an edge?
Think about what you can do to shake up what you're currently doing and potentially get new results. I could keep swimming in the pool and training myself and I would gradually get better, but throwing in something completely unique, a gamechanger like the digital goggles, then that could be the thing that allows me to make faster improvements.
How are you gearing up for December? I'd love to hear your thoughts below!