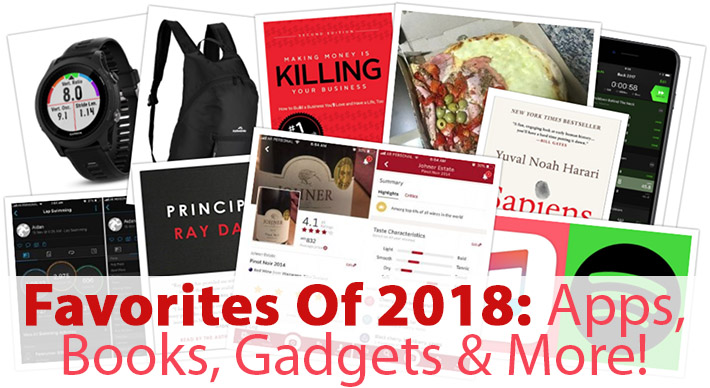 Another year is in the books, and 2019 brings with it new opportunities, and for many, a chance to start over.
Today's post isn't really about looking forward, or about sharing my plan for 2019 (I'll share that in a few weeks time), it's about looking back at 'the best' of 2018.
Here are a few of my favorite discoveries in 2018. I'd LOVE to hear about yours, so leave a comment!
Books
Principles of Life and Work, Ray Dalio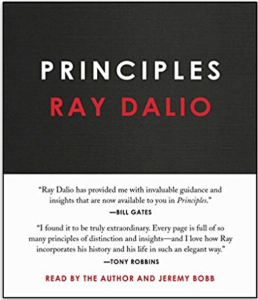 A look inside the mind of a billionaire entrepreneur. This book is fascinating, packed with useful tips and lessons. I also enjoyed his YouTube video here: https://youtu.be/B9XGUpQZY38
See the book here: https://www.amazon.com/Principles-Life-Work-Ray-Dalio/dp/1508243247/
Sapiens: A Brief History Of Mankind, Yuval Noah Harari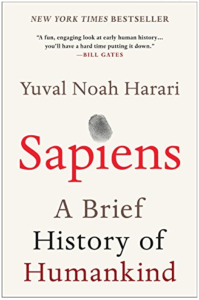 A brilliant overview of the development of mankind, and how society became what it is today. I found the book had a couple of 'slow' parts I had to slog through, but I still found it to be a fascinating book and I recommend it to everyone.
See the book here: https://www.amazon.com/Sapiens-Humankind-Yuval-Noah-Harari-ebook/dp/B00ICN066A/
Making Money is Killing Your Business, Chuck Blakeman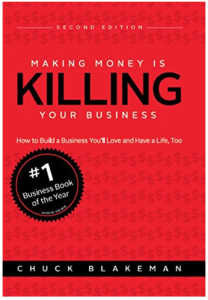 This book is possibly my #1 favorite of 2018… and I had the pleasure of inviting Chuck Blakeman to speak at our live New York Blueprint Academy mastermind event in 2018. Chuck didn't disappoint either, in fact his content was SO good I featured it on this website here: https://www.aidanbooth.com/making-money-is-killing-your-business/
See the book here: https://www.amazon.com/Making-Money-Killing-Your-Business-ebook/dp/B00ZK5R50I/
Currently Reading:
– The Omnivore's Dilemma: A Natural History Of The Four Meals, Michael Pollan
– The Power Of Full Engagement, Jim Loehr & Tony Schwartz
Articles
Wait But Why: The Elon Musk Series
Check it out here: https://waitbutwhy.com/2017/03/elon-musk-post-series.html
This is the one that really stands out for me.
This series of posts is a rare deep dive into one of the greatest minds of our time, Elon Musk. If you want to understand why so many people rave about Musk, then these are the blog posts you need to read. Everything is covered in detail, complex concepts explained in simple ways, and the series left me even more in awe of Musk and his projects.
Music
I don't have one specific artist or band to mention here, but what I will say is that after a rigorous trial of both Spotify and Apple Music in 2018, I finally ended up choosing Spotify.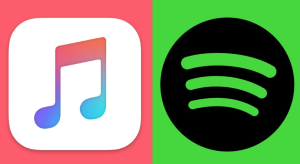 Apple Music would have been better for me in terms of syncing across my Apple devices devices, but I find Spotify so much easier to use than Apple Music, Spotify is better in my opinion.
Apps
Gymaholic – Finally an app that I can use on my Apple watch to track gym workouts! I'd hunted for one of these for a while but until I got Gymaholic, I'd never found the kind of thing I was looking for.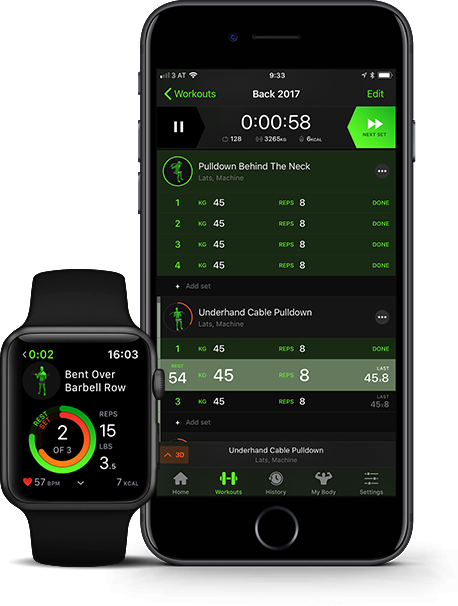 This app lets me track all my exercises, sets, reps, and much more, and I can run it all from my watch without needing to have my phone with me.
Audible – After years of not using Audible, I started using it again and LOVE it. In the past few months alone, I've been able to listen to several audiobooks that I otherwise never would have got to.
I now find myself listening to audio books in the most bizarre situations… pacing back and forth for 20 minutes with our newborn baby at 4am, walking back to the office after dropping my son at daycare, on the treadmill in the gym, shopping in the supermarket… time that was under utilized previously.
Rappi – This is the secret to fast pizza delivery in Buenos Aires! This app (and similar apps exist in most cities around the world) allows me to order food from restaurants, supplies from local drugstores / pharmacies / supermarkets / grocery shops, and a raft of other deliverable products.
The catch?
If it's not delivered in 30 minutes, the service charge (which is already minimal) is free. So instead of waiting an hour or more for the local pizzeria to deliver our food, we now get it hot, within 30 minutes.
The service fee is minimal… about $1.
I've only had one bad experience so far, this:
It looks like the delivery guy may have had this pizza on it's side for a bit too long. Rappi support gave us a generous credit for the mishap, so there's another benefit of using this service, a second layer of support beyond just the restaurant.
Vivino – Wine drinkers will LOVE this free app.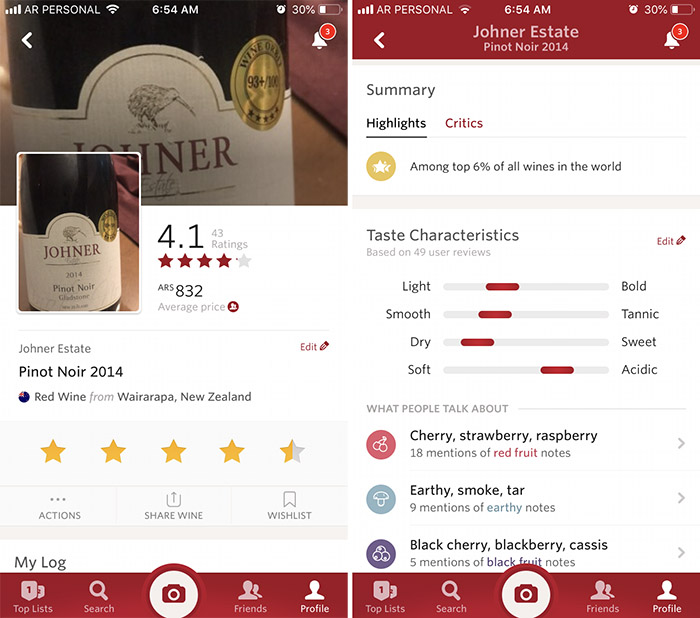 What it lets you do is take a photo of a wine bottle label with your phone (all done within the app), then the app sucks in information about the wine, such as:
How much it normally sells for
Average ratings and critiques
Taste characteristics
World wine ranking
Variety background (eg. What is New Zealand Pinot Noir known for)
Food pairings
Related styles
And MUCH more
It also lets you know if you're really getting a good deal when buying wine… is what you're buying actually any good? Check it out for yourself, I'd love to know what you make of it!
Best Buys Under $50
Audible Subscription ($14.95/month) – I spoke about my return to Audible above… the subscription is now a no-brainer for me, I can't imagine I'll cancel it anytime soon!
Kathmandu Foldable Backpack ($20) – One of my favorite companions, this little guy is extremely lightweight, surprisingly strong, surprisingly spacious, and folds up into the palm of my hand.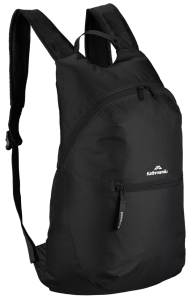 I take this with me whenever I travel, and use it every week when out and about in Buenos Aires. Check it out here: https://www.kathmandu.co.nz/pocket-pack-v4.html
SIDENOTE: I lost this bag on a flight to London earlier this year (it eventually turned up and was returned to me), and it was the first thing I re-purchased (when I thought I wasn't going to get it back).
Best Buys Over $50
Garmin Forerunner 935 ($500) – I'm sure you've heard me speaking about fitness, and in particular swimming in the past.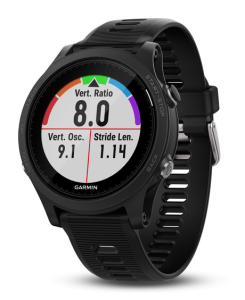 This watch is the king of the fitness landscape (I use an Apple watch for gym workouts, but the Garmin for swimming and running). It takes tracking to the next level, and is far more effective at capturing all my key metrics than my Apple watch.
All data is sucked in to my Garmin iPhone app to enjoy later.
Apple Airpods ($159) – I never thought I'd bother getting these, I just didn't really see the value in them (remarkably, I remember thinking the same thing about the iPad, then again about the iPad Pro…). That was UNTIL I rekindled my love affair with Audible. These little earbuds are brilliant, and last an amazingly long time on just one charge!
How about you?
I'd LOVE to hear about your favorites from 2018, leave a comment below!