Welcome to my July update! Here's a quick roundup of things I've been doing, which I discuss in the video.
New Hires
Our business keeps growing, and we've hired a new CEO for Float Hosting. This is a company that we originally started as an internal solution for hosting many of our different websites, but in the past few years we've opened it up to our students and any other subscribers.
Float Hosting itself has grown into a mature company, and so we hired a CEO who has exciting plans in the pipeline. If you're a current user, I think you'll be quite excited about things coming your way. If not, you may at one stage take a look at what it has to offer!
Check out Floathosting.com!
We also hired a CMO (Chief Marketing Officer), who will operate across six main businesses. Each business is different, but we're often able to leverage different resources across many of them. In the case of our new CMO, she will be able to use her skills to improve multiple different areas.
Think of your own business. If you have multiple projects, can you share and leverage talent in different ways to multiple projects? This is something we've always done in our business, and we can divide the costs between all areas.
Print and Profit Machines
We've built a brand new course, and this is all about Print on Demand. This is something we haven't really spoken about before, and we're really excited about getting into it. If you are part of this training, fantastic! If not, it's probably something we'll talk about in the future in the form of free content and more information.
The Growth Booth Podcast
I've published four new episodes on TheGrowthBooth.com, and wrapped up a trilogy around building wealth. In the first episode, I gave an overview of my wealth building strategy. In the 2nd episode I dived into property investment. And finally, in the 3rd I talk about the stock market, bonds and other types of assets in that area.
I had another episode all about online security, and making sure your security is ironclad. I believe this is a much watch for everyone, because there are so many ways your data and info can be stolen, often through no fault of your own.
For the final episode in June, I interviewed someone who's built a million dollar business around his passion… that is, swimming! I think you'll find that pretty interesting as well.
A future episode includes how a father-son team built a multi-million dollar business, then sold it for many more millions. I did one-on-one consulting with them, and they were part of our mastermind group The Blueprint Academy, so I was a fly on the wall through their entire successful journey.
Check out all episodes here: Thegrowthbooth.com, as well as on YouTube, Spotify, Apple podcasts, and many other channels.
Recent Reads
Here are some books and audiobooks I found really interesting…
The Subtle Art of Not Giving a F*ck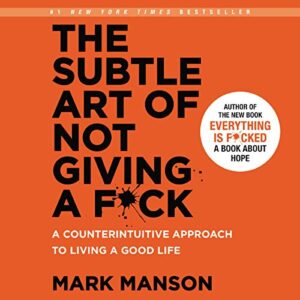 I put off reading this book for a while, because I thought it was about being indifferent and not caring about what happens. It's actually quite the opposite. It's about deciding what you care about and focusing on that.
Everything Is F*cked

I found the previous book so good I went out and bought his follow-up, which is definitely another interesting name. The book is actually about hope, and so far I'm really enjoying it.
Mastery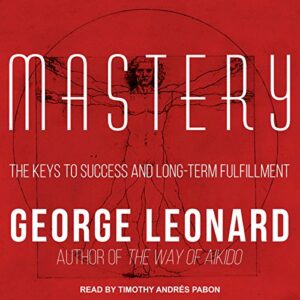 An older book, but still has some great nuggets of wisdom. The author George Leonard, an expert in the martial art of aikido, talks about how to use the process of mastery in our business and personal life.
The Peacemaker's Code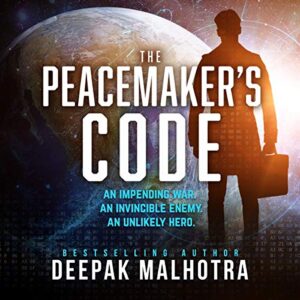 I don't read many fiction books, but this was written by one of the professors at a Harvard course I was recently part of, so I thought I'd check it out. It was quite interesting, sort of a mix of Dan Brown and the science fiction writer Arthur C. Clarke.
Final Thoughts – Constraints
One final thought I'll leave you with that I've used a couple times is something called a "constraint" exercise. Basically, if there's a problem area of your life or business, or something you want to rethink over, an activity you can try is to just think about what would happen if you were not there? Say, a month, six months (or, really extreme, if you died), what would happen to your business? How would it run?
When you do that exercise, it gets you thinking in different ways of how you can structure and run your business. I find this exercise really useful, because it forces me to think of how I can systematize different things and put things in place so my business can function in my absence. Try that to see if you can find creative ways to run certain parts of your business on autopilot with a VA or some other way.
That's a wrap, thanks for reading, and let me know below as a comment any tips and tricks you have, great books you've been reading, and future topics you'd like me to talk about!