Hello, and welcome to the April update from AidanBooth.com.
This month is all about ChatGPT, and in the video below I show you how, in under 20 minutes, you can lay the foundations to a potentially HUGE new income stream. Watch me use AI to perform keyword research, niche validation, domain name research and selection, content creation and much more!
Here are the ChatGPT prompts I used in the video:
Niche Research:
I want you to pretend you are a marketing expert, and give me a list of 10 niche markets that naturally attract a passionate audience, either because the audience is trying to solve a big problem, or because the audience is very enthusiastic about the niche.
Niche Validation:
For each niche you have listed above, give me an example of five products that are traditionally hot sellers in the niche, and an estimate sell price for each. I do not need a long explanation of each product, I only need a list of the products, and estimate sale prices for each.
Keyword Research:
I need to come up with a list of 20 topics I can write about in the [XXXXXX] niche. 5 of the topics should be about physical products in the niche that people like to buy, for example [XXXXX], and the other 15 topics should be topics of interest that would provide a lot more value to anyone interested in the niche. Please list them out, with the 5 topics focusing on physical products first, followed by the other 15 topics. I don't need any explanation, only a simple list.
Domain Name:
Now help me come up with a domain name for the [XXXX] niche, but giving me a list of 20 example names. The names should combine words that represent the niche, and have fewer than 15 characters in length (not including the '.com'). The word could be an invented word, based on the core niche word which is [XXXX], or a combination of words in the niche.
Content:
Write a 500 word article for me about [TOPIC]. The article should be written in first person, and as informative as possible with a brief overview initially, to explain to the reader what they will learn about in the article, and then a deeper dive into the details of the topic.
What next?
Fleshing out of the articles
More focus on keywords, making sure we have the right keywords targeted
Inserting affiliate links to Amazon products
Inserting links to other authority websites in the niche
Logos, images, more
About page, privacy page, etc
In other news, I've published a number of new podcast episodes over the past month, you can see them at TheGrowthBooth.com, or on YouTube here: https://www.youtube.com/c/TheGrowthBooth
The Growth Booth – Latest Episodes
7-Step Copy Formula = $100,000,000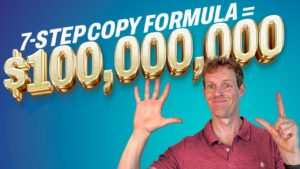 Think you can't sell? Think again! Selling is a science, and in this episode, Aidan dives into the 7-step copywriting blueprint you can use to jumpstart your learning on the psychology of buying and how you can sell anything using just your words.
11 Objection Smashing Hacks!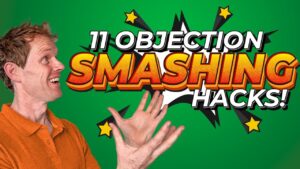 Want to sky-rocket your sales? Apply the 80:20 rule by focusing on the 11 universal sales objections and watch your sales surge.
My $20k Meeting In Las Vegas!?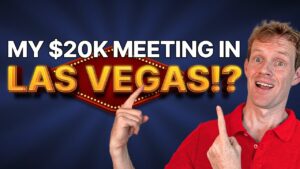 In a world of Zoom meetings, a $20K in-person meeting in Las Vegas has become the ultimate game-changer. Fresh from a Vegas business meet, Aidan shares how his face-to-face meetings crush virtual ones every time. Listen in and take note of the amazing benefits, a basic structure you can copy and follow, and a certain hack Aidan uses to get hotel upgrades.
Niche Website Gold Rush = Passive Profits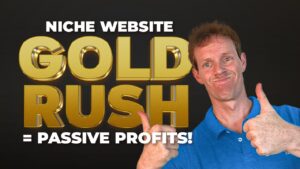 How does a niche website lead to a 'gold rush' of passive income? Aidan is joined by Adam Short, a veteran online marketer focusing on building niche affiliate websites. Find out what tools you could use to identify successful niches, and the foundations you need to build your own optimized, niche website.
Thanks for tuning in, let me know if you have used ChatGPT or other A.I. tools, and what you think of them!
Aidan