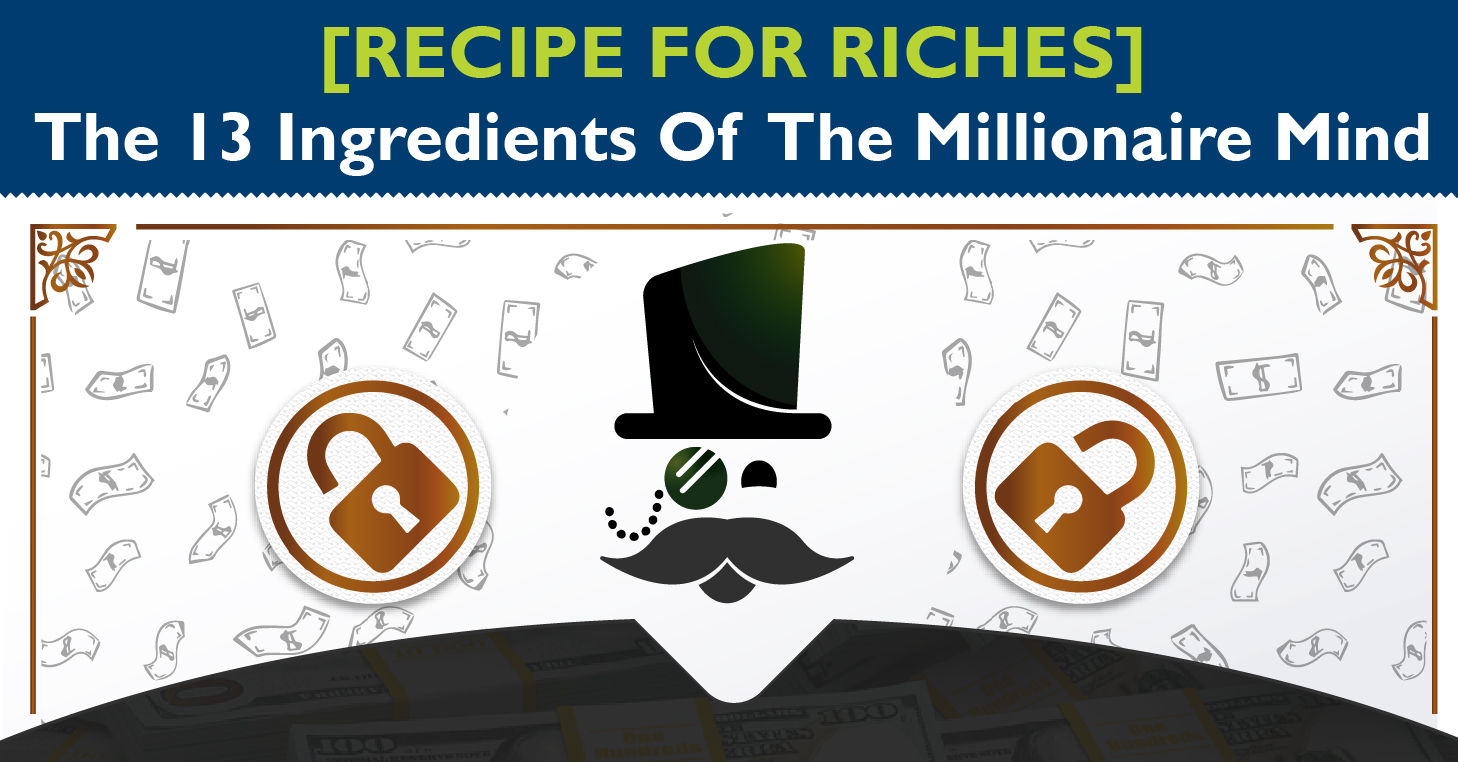 It's the 1st of the month, which means it's time for another blog post!
If this is your first time here, then browse around, I've been blogging about online business on the first of each month here on AidanBooth.com since May 2012, I'm sure you'll find plenty of interest.
Make sure you also sign up to get updates and free information, you can do that using the optin form in the sidebar.
If this isn't your first time here, then WELCOME BACK, I'm grateful to have you as a reader ☺
I think the video I'm sharing today could change your life. It's probably one of the most important videos I've ever made… at least, it will be to people who want to become millionaires (and if being a millionaire isn't your thing, swap out the word 'millionaire' for 'mega-successful' and everything I'm sharing still applies).
What makes it so important?
This is my 'Recipe For Riches'…
The 13 ingredients of the millionaire mind, the secrets that separate the wealthiest 1% and everyone else.
Watch the video below:
Got a question? Got a comment? Leave it below.
Thanks for visiting,
Aidan