Hi, and welcome to another '1st of the month' blog post!
This month I've asked Steven Clayton (my partner in multiple businesses) to share his experience about running his own SEM business, and how YOU can become part of a $65 Billion Dollar industry!
Here's what we'll cover in this blog post:
What Is A SEM Business?
What Is Search Engine Optimization?
Why Local Businesses Need YOUR Help!
A Breakdown Of The SEO Industry
Why Start A SEM Business?
What's The Down Side Of Running A SEM Business?
Running A Phenomenal SEM Business
Goals – Do's and Don'ts
What Services Can You Offer?
The Top 5 SEO Service Areas
The Main SEO Services We Offer
How To Offer These Services?
Understanding Google AdWords
Why You Should Outsource Your Web Design
Web Hosting – Our Recommended Resource
How To Easily Attract Customers
Delivering The Service & Taking Care Of High Maintenance Clients
Our Secret 'SEM Weapon'
What Can You Charge Your Customer?
Recommended Resources
Your Action Plan
I'll now hand this over to Steve to divulge all the gory details!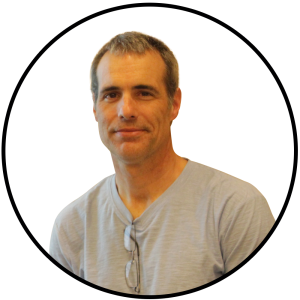 Running my own SEM business is one of the very first things I did online, which gave me a kick start, a foundation to work on, and allowed me to learn at the same time.
Having worked in this particular industry for 12 years, I have learnt a lot by looking at other peoples work, you certainly gain a different perspective by doing this!
Regardless of whether you're already making money online, if you're a complete newbie just starting out, or if you're pursuing other business models, SEM is certainly worth considering!
Although this business won't make you a millionaire, you can build a great stable income via SEM. 🙂
Later on in this blog post, I'll introduce you to our good friend Claudio, who has built a phenomenal SEM business, and he'll going to share some of his insights into the SEM industry.
Our Goal Here Today…

We've got a lot to talk about, and we have tons of material to help you understand what SEM is, and why you might be interesting in doing it, the level of effort required, a high level overview of the services we offer, what you might charge etc., and where to go to learn how to do each of the steps required.
Hopefully by the end of this article, you'll have a good understanding of what kind of business this is, why you would want to do it, what the good and bad parts are, and how to use the material and resources you have at your disposal to nail the SEM business model.
What we're going to give you today is a business in a box and everything you need to know to help you build and run a SEM business 🙂
What Is A SEM Business?
SEM stands for 'Search Engine Marketing', some people refer to it as SEO, which is really a sub-set of search engine marketing.
In simple terms, it's all about showing up in Google rankings, or Google Places (now known as Google My Business). For the sake of this article we'll continue to use the term 'Google Places' as most people are familiar with this.
A high level term of SEM would be reputation management, and your Facebook presence, etc.
Interesting Fact: In 2017 the SEO Industry is worth $65 Billion dollars!
It's a BIG business, in fact it's an incredibly HUGE business and we'll show you more on this later on. The beauty of SEM is that it's kind of spread out amongst lots of small companies all over the place which is kind of unique, it lends itself nicely to an individual who might be just starting out.
What Is Search Engine Optimization?
Search Engine Optimization (SEO) is the process of improving the visibility of a website or a web page in search engines "Natural", or un-paid ("Organic" or "Algorithmic") search results.
Let's look at some fun facts!
Not surprisingly, 94% of online traffic to businesses comes from search engines, which is pretty much common sense as nobody uses the yellow pages any more, in fact it doesn't even exist!
3.5 million people look up SEO on Google every second
865 million websites globally mention "SEO"
67% of companies expect to increase their SEO budget
Why Local Businesses Need YOUR Help!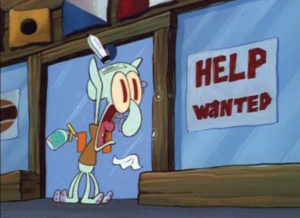 Local businesses are desperate for help, they know it's critical that SEO is part of their marketing, but how do they get the word out? They don't know anything about internet marketing and they need YOUR help.
These businesses don't know what do, do they tweet, what do they tweet, do they need a Facebook page, what do they put on their Facebook page, how do they get on Google maps, the list goes on…
These are desperate customers who understand the need for your products, and they know there is so much they don't know, leaving the door wide open for you to swoop in to help them.
At the same time, they prefer to deal with local businesses and want to keep the revenue in the community, it appeals to them to find someone locally to find a solution to their problems.
The downside is it's probably not going to be a million dollar per year business, but that's ok, as long as you have the right expectations, you can still earn a very nice income 🙂
A Breakdown Of The SEO Industry
Let's have a look at some interesting facts pertaining to the SEO Industry:
The yearly average income of a small SEO Agency is $50K – $60K
The yearly average income for a medium SEO Agency is $150K – $250K
80% of SEO Agencies are 1 to 5 people, and most likely 80% of those are probably only 1 person!
62% of SEO Agencies receive less than $1K per month per client
14 is the average number of clients per SEO Agency
89% of SEO Agencies expect to grow their business in the next 12 months
Why Start A SEM Business?
As shown above, you're well positioned to compete in this marketplace. But why should you start a SEM business?
It's a great way to earn money FAST and provide a stable income
You can learn on the job, such as PPC, SEO, web design etc., and use this experience in your own company while you're helping your customers
It gives you the opportunity to peek in on other business's funnels etc.
Builds a foundation of income while you diversify and build a larger company
Psychological "win" if this is the first thing you are doing – you're a professional and your business bringing in revenue
What's The Down Side?
There are some down sides to running a SEM business, let's look at these below:
This business does NOT scale… you'll likely max out at $300,000/year or so (and reaching that level would be a full time job)
You're trading hours for dollars, you won't make a million dollar business out of this
High client maintenance depending on who the clients are, they can be very demanding!
Running A Phenomenal SEM Business
As I mentioned earlier, let me introduce you to Claudio. Claudio is one of our very good friends who resides in South West Florida who has been running an SEM business for around 7 years or so.
This business supports Claudio and his family, he is his own boss, and he has great procedures and help so it doesn't take up too much of his time, he's pretty much got this business down to an exact science, all whilst working on other things at the same time such as Amazon white label, and other ecommerce stuff.
This business model has been a fantastic earner that he's learnt so much, and has supported his whole family whilst doing this.
Checkout Claudio's SEM business website here: http://www.page1ranking.com/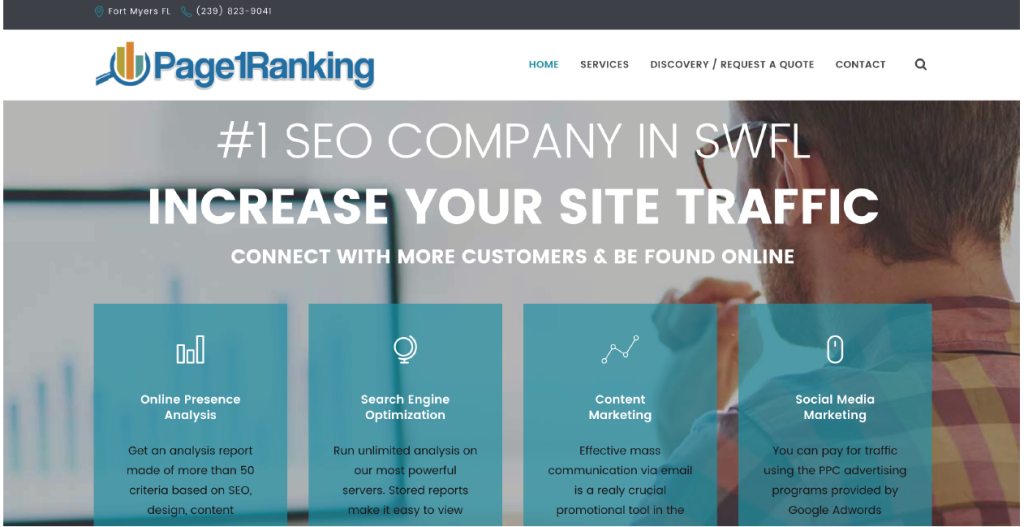 Goals – Do's and Don'ts
Now, let's have a look at some goals:
This should be a starting point not a finishing one, this business model shouldn't be the 'be all and end all'
Should plan on no more than 5-6 clients
Would NOT recommend this for scaling long term
Goal should be to get OUT of this business by focussing on the channels that don't trade hours for dollar
Ready To Move Forward?!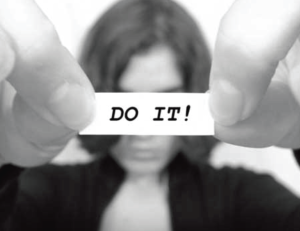 Let's assume you've decided to take a leap of faith, but what should we consider at this stage?
WHAT services should you offer to your customers?
HOW do you learn how to provide these services, I want to become an expert?
HOW do you get customers?
WHAT can you charge your customers?
HOW do you keep these customers satisfied?
WHAT resources are available to you?
What Services Can You Offer?
Now we've taken the plunge and decided to go ahead, what services should we offer, these are what Claudio offers and recommends:
PPC management – running AdWords campaigns for your clients
Web design (build from scratch or modify current site)
Google Places optimization
Reputation management – reviews etc., there are huge possibilities here…
Facebook management – very important for local business to have a presence on Facebook, getting lots of likes, keep their page routinely updated
Text marketing – extra credit and only IF you really know AdWords (would rather have you focus on PPC unless you are an expert)
The Top 5 SEO Service Areas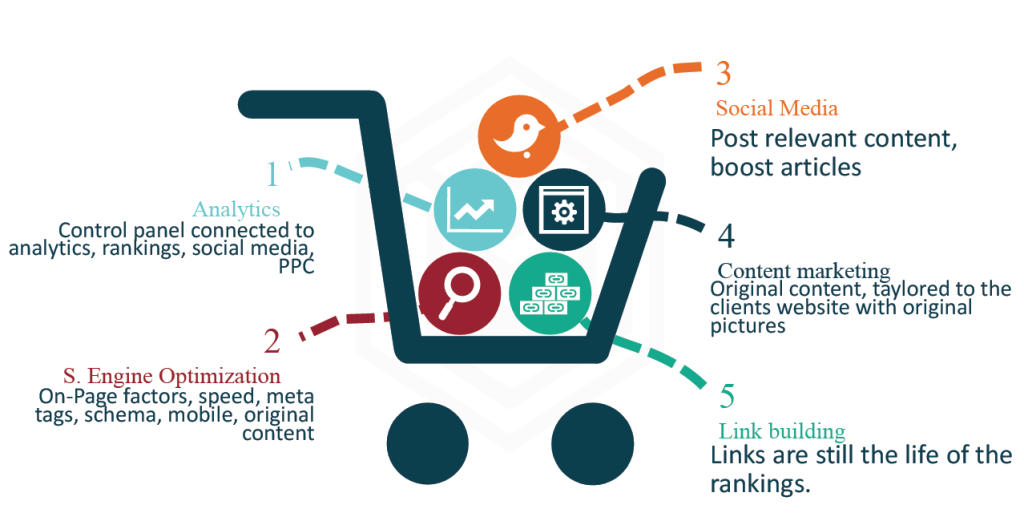 The Main SEO Services We Offer
Here are some examples of what Claudio offers and charges his customers:
Local SEO For Small Businesses
$500/$800 per month for a small city
$400 set up fee
Every small business needs these services, here are a few examples of local business that are normally screaming out for SEM help:
Landscapers
Plumbers
Painters
Car Mechanics
Designers
Dermatologists
Insurance Providers
State Parks
Real Estate
Roofing Contractor
Limousines and Taxis
Pool Pavers
Builders
Accountants
etc.
It's critical that your website shows up in the results, this is social proof that you know what you're doing, and will lead to an easy stream of customers.
PPC Maintenance AdWords
$300 per month
$600 set up fee to build the ads
Use Spyfu.com to see what the competitors do, best ads, best keywords, bidding per month, negative keywords etc.
TIP: NEVER use the Google AdWords suggestion tool!
Web Design
Claudio's average contract is $3,000 to set up a website.
Start at $2,400 per website; up to 20 pages with contact form, gallery, and slider on the front.
Add-on: Billing system, booking system, ecommerce, appointment system, SSL, etc.
Web design won't make you a ton of money but it will get you other services, such as hosting and maintenance and the add-ons services mentioned above.
Hosting & Maintenance
Basic: $300 per year; updates on WordPress work frame, plugins and theme.
Medium: $150 per month; basic + 2 hours (uploading images, changing content, etc.)
Advanced: $250 per month; medium + 1 original article per month.
Where Can You Learn More About How To Offer These Services?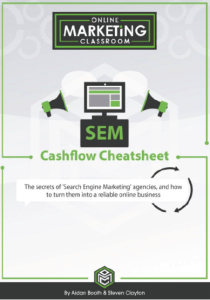 We offer a comprehensive blueprint inside our Online Marketing Classroom membership program. While 'OMC' isn't always open to the public, you can currently create an account here:
http://onlinemarketingclassroom.com/membership/plus.php
NOTE: If the link above doesn't work, it could be that the offer is no longer open to the public.
Here you'll fine tons of information on many of these topics – this is absolutely the first place to go!
Our 'SEM Cashflow Cheatsheet' provides 120 pages of detailed 'how to get started' information.
Understanding Google AdWords
AdWords can be a little difficult, so stay away from this until you are more familiar with this and practice it yourself.
TIP: You don't need to offer this service at first. You can still make a nice living without offering Google AdWords.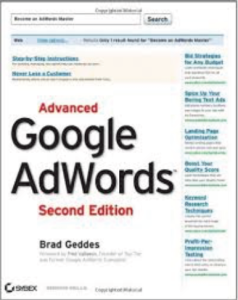 If you want to find out more about AdWords, in my opinion Brad Geddes writes the best books about AdWords, his books are a fantastic reference to help you nail AdWords (his books have been around a few years now, but the core concepts are as relevant as ever).
We suggest you buy the book and experiment with your own websites as the book is a fantastic reference.
Luckily most businesses don't need too much complexity in their AdWords campaigns, so a basic knowledge is more than enough.
You will maybe bid on 25 keywords and send them to a landing page with possibly a phone number or opt-in, so don't be too concerned by this, it's not that big a deal.
Also, it's worth remembering that you can start this business without offering AdWords, you're not going to lose much by not offering this service, and you can still make a nice living.
TIP: Where you can really add value is geo-targeting within AdWords, and this is really important to local businesses.
Services To Offer – Google Places Optimization
When talking to customers about Google Places, it's primarily a vehicle for getting new customers.
Always have the following three things on your mind:
You should always be thinking about getting new customers
Keeping existing customers
Making more revenue per sale
Be prepared to say why and how…
Google Places, people get this, it's easy!
Why do it – Primarily, this is a vehicle for getting new customers
Client confusion and pushback – they usually get this!
Services To Offer – Reputation Management
Reputation management is pretty straightforward, it's mainly monitoring and managing the various spots where customers can interact and leave reviews such as;
Angie's List
Yelp
Trip Advisor
You need to know when a review is posted, and encourage your client to respond, they also need to solicit reviews such as using a flyer to give to their customers saying please leave me a nice review.
TIP: Raise a red flag if your customer leaves a bad review and act on it promptly!
Reputation management is not a tough sale, people understand reputation management, and it will help you get new customers.
Not much else out there
Pretty much common sense
Biggest reason to do it – primarily a vehicle for getting new customers
Can have some customer retention benefits
Client confusion and pushback – They usually get this!
Services To Offer – Facebook Management
Facebook management is pretty much common sense.
For example; you want to encourage your client to put up signs to say 'like us on Facebook' to get more followers, that audience then needs to be managed.
You want to stay in the minds of the audience, so they think of you because you were in their Facebook newsfeed.
Resources to learn? There's not a lot out there but basically its common sense.
As mentioned above, there are two main components for Facebook management;
1. Getting an audience of followers:
Simplest thing is to target advertising around competition or complimentary local businesses
Also consider the signage at the location
2. Managing that audience:
The job is to stay in the minds of the audience so that when they need your service they think of you
There are so many different tactics here such as local interest, contests, pictures, videos, cartoons, etc.
Also use for tactical marketing – rainy day etc.
Why Do It?
Not a great way to get new customers, although there are possibilities
Excellent for customer retention
Excellent for increasing revenue per sale
Client Confusion & Pushback – Most think this is the best place to get NEW customers, re-education is key here.
Services to Offer – Text Marketing
Very similar to Facebook, there's not a whole lot of resources out there.
Let's have a look at an example; if you own a pizza place you may have a sign or similar that says text 'pizza to 7227' to get 10% of your order. Everyone that responds is now on your text marketing list.
You can then blast off a text to your list.
This is really good for customer retention, but not good for new customers!
Resources to learn; there's not much out there, there really is no training available, only from the vendor itself.
To do this, you can look up 'Avid Mobile' at https://www.avidmobile.com/
You can sign up as a reseller, and they offer the following services; SMS, mobile sites, mobile apps, coupons, contests, website development, SEO, and Email.
Why Do It:
Excellent for customer retention
Excellent for increasing revenue per sale
It does not help to get new customers
Client Confusion & Pushback – Most get this!
Whenever you're talking to your clients, you need to discuss and focus on the following three things:
Getting new clients
Keeping existing customers, every business needs to focus on this!
Increasing the amount of money people spend every time they interact with your business
If you can focus on these three things, that's what that drives a business in the most part ☺
Why You Should Outsource Your Web Design
You don't need to learn web design, don't even try!
Find an outsourcer such as Upwork (https://www.upwork.com/) and do it on a project by project basis.
Web Hosting – Our Recommended Resource
We recommend getting a Liquid Web VPS hosting account, and interact with them by looking at their training videos to get further information.
Interact with Liquid Web to make sure your client's sites are backed up, have great bandwidth, reliability, upgrade capability, get more space etc.

Go to Liquid Web to get more information on their web hosting solutions at https://www.liquidweb.com/
Getting Customers – Important Context
When speaking with business owners – there are two key messages and what we're going to help them with:
1. Goals:
How does it help your customer get new customers
How does it help your customer keep existing customers
How does it help your customer increase revenue per sale
2. 80/20 rule:
This plays an enormous role on every front.
20% of the work that gets us 80% of the results!
You're NOT trying to be the king of Facebook
AdWords falls outside of this rule for most new businesses
TIP: Focus on Google Places, Facebook, getting a good website etc.
How To Easily Attract Customers
Getting customers is a lot easier than you may think with this business model ☺
Once you tell people, you'll find everyone comes to you.
Our TOP Tips For Finding Customers
Firstly tell everyone that you know (your circle of friends)
6 degrees of "Kevin Bacon marketing" (you might want to Google that)!
Close should be educational in nature
Remember the 3 goals – always! And talk in those terms
What is it? How does it work? Why should I do it?
Really shouldn't need more than this, but, you CAN try local Chamber and leads group
Lunch and learns are GREAT
So you mention to tell everybody, but where do I start?
Check out some examples below:
Parents at soccer games, etc.
Craigslist
Facebook Friends and groups
Charity events
Etc.
Getting Customers – The More Aggressive Approach!
Sometimes, a more aggressive approach is required to find customers especially if you want to grow your SEM business into something big!
Email marketing and/or cold calling, tough for some but easier with this business model.
Process:
Find a good candidate
Do an "audit" of their site and marketing efforts
Make some initial recommendations on how to improve
Do all of this PRIOR to contacting them
Contact them with all of this information and make a sale.
Introducing Our Secret Weapon!
Essentially, AgencyAnalytics.com was created to help small companies that are offering these services.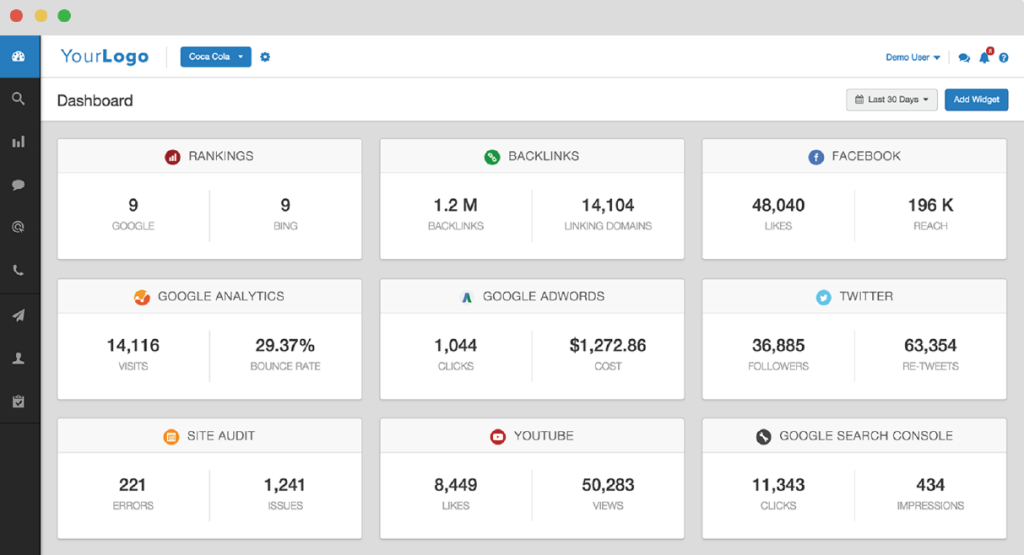 It's a white label software solution that you can add your logo to. It's also inexpensive and it looks like you're a really big company.
So, what will your customers see in their dashboard:
Rankings
Backlinks
Facebook engagement
Google analytics
Google AdWords
Twitter followers and retweets
Side audits
YouTube likes and views
Etc.
Your customers will be very impressed with the capability this powerful software offers, Claudio uses this for his clients too, which is why it's highly recommended.
Please refer to the screenshots below for a small taste of what's inside this impressive software.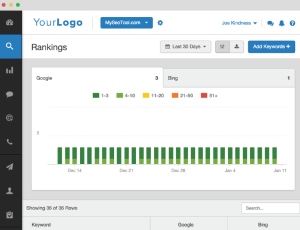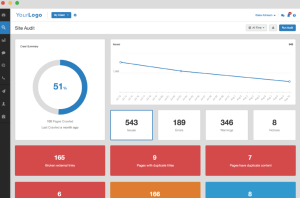 What Can You Charge Your Customer?
We covered some of this earlier in this blog post, but here's a recap…
Local SEO:
Set up: $400
Monthly: $500 – $800
PPC:
Set up: $600
Monthly: $300
Additional Services:
Hosting and maintenance – $50 – $250 per month
Reputation management – $50 – 100 per month
Facebook management – $100 – $200 per month
Clients can easily be $1,000 – $1,500 per month – there are LARGE profit margins to be made such as 90%.
You can definitely make a nice living with this business model with only a small number of clients, which is proven in the earlier infographic.
Recommended Resources
There's not a huge amount of training available for people who want to start an SEM business, which is why we can only really recommend our own training inside Online Marketing Classroom.
Inside OMC you'll find plenty of useful templates, designs, spreadsheets, and much more.
The following resources are also available to you to help build your business:
Your Action Plan
So, what's your action plan on taking your SEM business forward, let's look at a few points:
Learn, spend time to get to know the resources, learn all that you can!
Decide on what services you are going to offer and what your pricing will be
Set up execution plan for each of the services you are going to offer
Set up auditing and on ramping for new clients, checklists, audit plans etc.
Now you're ready to recruit, go out and get customers using the plans and ideas we've talked about in this article
Make money 🙂
Our Final Thoughts
Building a SEM business is an incredible opportunity with very low risk. You only need to know more than client to be a success in this business.
We'd love to hear your thoughts, so let us know what you think in a comment below. Thanks for reading, and visit again soon!