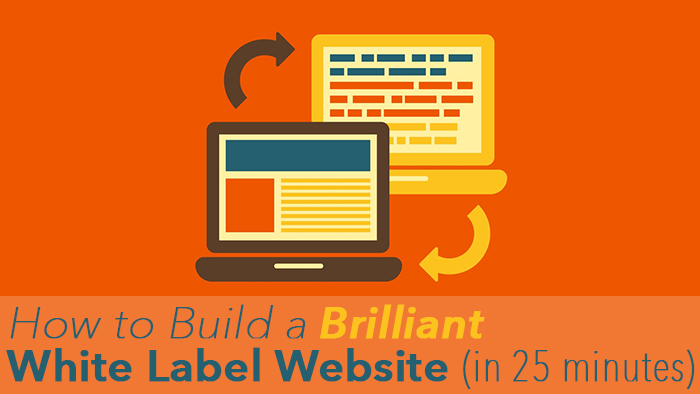 Hi, and WELCOME to the 1st March 2015 blog post on AidanBooth.com!
Today's blog post is a case study where I show you exactly how to build two professional websites in two different niches for White Label Amazon products.
Before we dive into the White Label websites, here are a few personal and business highlights from the past month…
Back in Buenos Aires…
February was a bit of a 'transition' month for me on both a personal and business level.
On a personal level, we shifted from the French Alps back to Buenos Aires (Argentina) at the beginning of February.
After a year on the road, and several months of winter, it was great to return to the Summer sun of Buenos Aires and enjoy red wine and giant steaks with friends and family.
Business News
On a business level we hired a HIGHLY talented UK based Project Director who will be managing our China office and also leading a number of new service initiatives we've been working on for some time now.
This is a big deal for us.
Although we already have a team of 25 who work for us, this was a key role we've been looking to fill for a long time and not quite as simple to fill as other roles we have in our business.
Hiring Western talent is not cheap, but it can make a ginormous difference your business, and we expect this will be HUGE help for in 2015. We're excited about how this will open more doors for YOUR business.
If you need "feet on the street" in China, soon we'll be able to help!
The other big thing that happened in February, and this was my personal highlight of the month, was the trip to Las Vegas to kick off The Blueprint Academy class of 2015.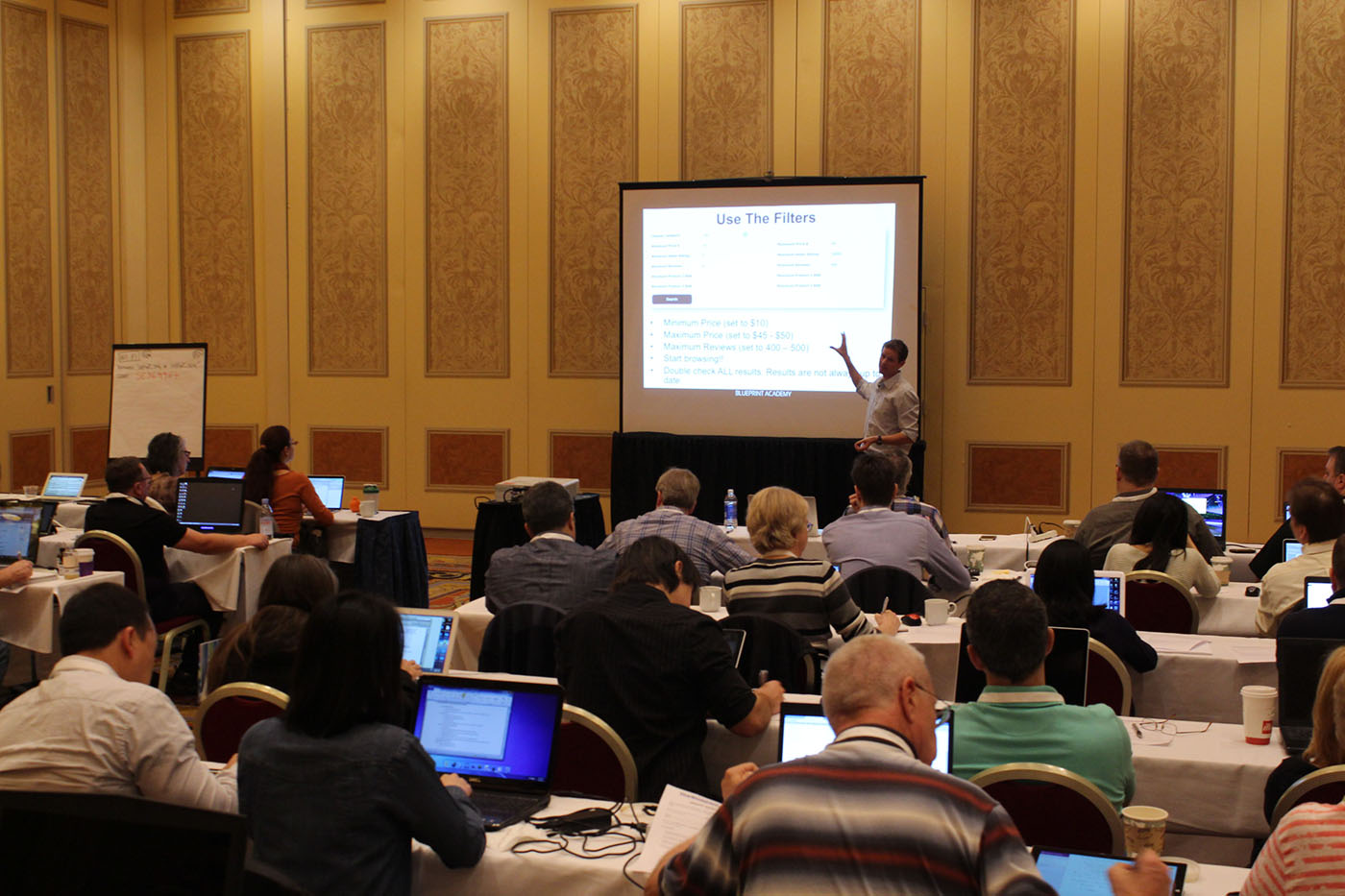 For Steve and I, being able to meet face-to-face with internet entrepreneurs and being able to sit side-by-side to help people build their online businesses is the most rewarding and satisfying part of our entire business.
Nothing beats it.
When I got started online about a decade ago, it never occurred to me that one day I'd be teaching this…the teaching part has turned into a real passion for me and I'm enjoying it more and more.
I'm extremely grateful to YOU for being here and reading this.
I'm grateful to all our email subscribers and customers who make this possible. Without you, this simply would not be a reality in my life.
Two ***NEW*** Demo Websites…
Ever since I released the 'Dissecting Amazon Products' post in September 2014, more and more readers have been requesting information about how to build simple, attractive and effective websites for White Label products (products sold on Amazon).
Today I've prepared TWO demonstrations for you that show in simple step-by-step instructions how to create "brand websites" for your physical products.
These Are PERFECT For Amazon White Label Websites!
Here's the finished result of the first demo website: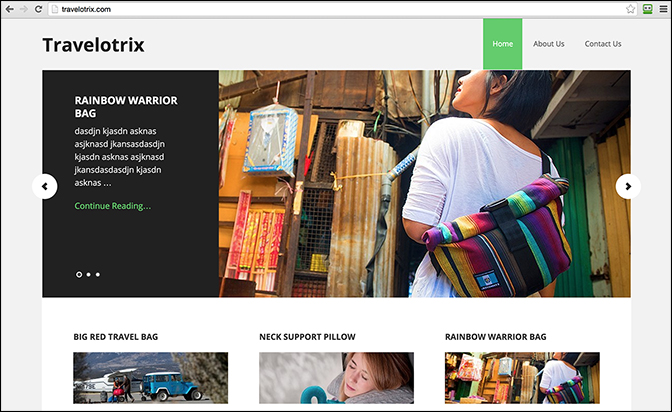 This website is a hypothetical brand I've set up, called 'Travelotrix'.
Check out the live website at http://www.travelotrix.com
For demonstration purposes, imagine that this is a brand that sells travel related products such as bags, neck pillows, scales etc.
And here's the second demo: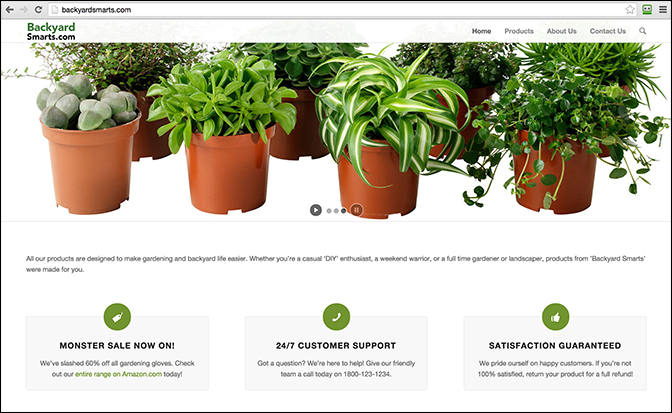 BackyardSmarts.com is also a 'pretend' brand that I've set up (just for demonstration purposes). If this were real, it'd sell tools, gadgets and accessories to use in your backyard and garden.
You can see this website at http://www.backyardsmarts.com
Fast. Easy. Responsive.
Both designs can be installed and setup in less than 30 minutes.
Both are extremely user friendly, both are mobile-friendly (responsive), and both can give your brand the professional image that it needs.
Demo #1: Executive Pro
The first demo is built using the 'Executive Pro' theme, here's the start-to-finish setup demo:
To make it easier for you to use this demonstration video, I've included timestamp information below:
1:45 – Installing the theme
3:00 – Deactivating plugins and installing new ones
4:24 – Setting up a custom menu
5:20 – Inserting a menu into the homepage
6:15 – Creating a product page
10:00 – Setting up the homepage slider
11:45 – Setting up the Featured Pages section
13:50 – Setting up the 'Call to Action' section
14:45 – Setting up the Features and Benefits
16:08 – Excluding pages
16:31 – Inserting the Features and Benefits section
18:20 – Setting up the footer section
19:02 – Creating another custom menu to show products
20:20 – Removing a menu item
21:18 – Testing the responsiveness of the theme
21:55 – Where you can get this theme
22:10 – How to change the color scheme
22:40 – Other ways to use this theme
23:07 – Setting up the post sidebar
Executive Pro Theme Setup Steps
And here are the general setup tasks for the Executive Pro WordPress theme:
Install WordPress
Delete/deactivate all plugins
Upload genesis.zip
Upload executivepro.zip
Activate Genesis and then Executive Pro
Create a custom menu (top right). To put this in the top right, go to widgets and drag "Custom Menu" into the top right section
Install the Genesis Responsive Slider plugin, and activate it
Create pages that you'd like to be shown in the slider image (ensure they have featured images selected)
Insert page ID's (select to INCLUDE them) into the Slider Settings for the page your want to display – can also use posts
Setup the Featured Pages section in the 'Home – Top' widget area (3 page previews below slider)

Use Genesis Featured Page widget in 'Home – Top' section
Set title
Set to show featured image to 300×100
Set to show page content of 140 characters

Setup the 'Home – Call to Action' widget section
Add Featured Pages to 'Home – Middle' widget area
Add footer widgets

About Us
Recent Posts
Search and tags

Add some sidebar widgets (posts, pages, signup form etc)
Executive Pro is not a free WordPress theme, but after doing a lot of research I decided to use it as one of the 'demo themes' because it ticks all the boxes and is extremely easy to use.
Note: The link above is an affiliate link (so is the one for the 2nd theme demo). We'll make a small commission from each referred sale.
Demo #2: Enfold 
The second demo is built using the 'Enfold' theme. I like this theme EVEN MORE than the Executive Pro theme, because it has a very very cool 'Advanced Editor' which allows you to build any layout that you want – it's VERY flexible!
Here's the step-by-step tutorial:
Here's the timestamp:
0:00 – A look at what we're about to create
0:50 – Uploading the theme using FTP (Filezilla)
1:45 – Activating the theme
2:00 – Deactivate any active plugins
2:25 – Setting up the LayerSlider
8:05 – Creating the Homepage
8:22 – Using the Advanced Layout Editor
11:52 – Removing the sidebar
13:35 – Linking to your Amazon.com product
16:33 – Customized the Promo box
17:15 – Setting up the testimonial section
20:11 – Setting the new page as the Homepage
20:26 – Setting a custom logo
21:17 – Removing the page title and breadcrumbs
21:41 – Creating a product page
24:24 – Creating Contact and About pages
25:03 – Creating a customized homepage menu with dropdown boxes
27:24 – Setting up the sidebar menu
27:40 – Setting up the footer widgets
29:56 – Checking the website in mobile format
Enfold Theme Setup Steps
Here are the setup tasks for the Enfold wordpress theme:
Install WordPress
Upload and activate the Enfold wordpress theme
Delete/deactivate all plugins
Setup the Enfold Slider

Slider Width = 1400
Slider Height = 500
Add slide images
Add text layers to slides
Set text transition effect

Add a new page

This will be the homepage
For the demo, I called it 'Backyard Smarts', my brand
Use the Advanced Layout tool

Create a layout with the following areas

Advanced Layerslider
One 1 layout element with a Text Block inside
Three 1/3rd layout elements, each with an Icon Box inside
Four 1/4th layout elements, each with an Icon Box inside
One 1 cell layout element with a Promo box inside
One 1 cell layout element with a Testimonial box inside

Set No Sidebar in Page Layout section
Set homepage in Enfold Settings
In the Enfold settings page, hide the Title and Breadcrumbs
Create About and Contact pages
Customize the Footer widgets
Can You Use A Free Theme?
Sure! I haven't found one as easy to use, as customizable, and as 'white label friendly' as these two paid themes though.
If you do use a free theme, expect it to take longer to set up, and be less customizable. My advice is to do it right the first time, and leverage one of the options shown above.
Do You Have The Passive Profits Cheatsheet?
Before I wrap this up, I want to recommend one last thing… DOWNLOAD my Internet Marketing Passive Profits Cheatsheet!
You can get it by clicking the button below:

The cheatsheet reveals my 4 PROVEN passive income strategies, and how you can get started with each one. It's 100% free, and is exclusive to AidanBooth.com
Leave A Comment!
I'd love to know what you think about this, and also help answer any questions you may have. Leave a comment below!
Thanks for reading,
Aidan