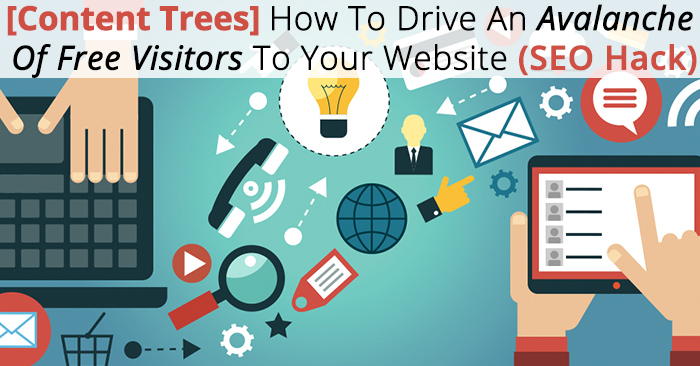 Hi, and welcome to AidanBooth.com!
Just like on the 1st day of every month, today I've published a new blog post about a strategy that Steve and I use to get amazing results in our business.
This month is a continuation of the SEO theme we discussed last month, but the strategy I've got for you today is different… it's about how you can use a simple Content Marketing hack to win over Google, and drive an avalanche of free traffic to your website.
Today's content is a detailed video (below) and a Content Tree infographic (below the video) about the strategy, these two things should give you enough information to be able to use the strategy and start seeing more organic traffic coming to your website!
How To Drive An Avalanche Of Traffic Using The 'Content Tree' Strategy
Thoughts? Comments? Questions?
If you've got a question about this method or anything else, or just want to say hi, leave a comment below.
To a ton of targeted traffic!
Aidan