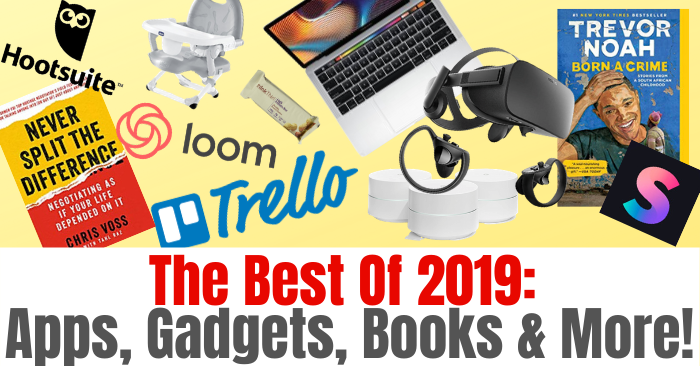 I don't know about you, but 2019 seems to have whizzed by… I can't believe another year is almost in the books! One month from now we'll all be welcoming in 2020 and all the excitement and hope that a new year brings.
I had two ideas for this blog post today…
To discuss a big shift in the world of eCommerce, and how we're on track to use that shift to build a new $1,000,000 income stream in 2020. We will get to that… but it won't be today. Check back on January 1st for what I think will be a very very exciting blog post indeed (and a genuine year-changer for many who read it)
To take a light-hearted look at my favorite things I've discovered in 2019 so far… similar to what I published in my January 2019 blog post HERE.
So it's number 2 🙂
Here are a few of my favorite discoveries in 2019. I'd LOVE to hear about yours, so please leave a comment!
Books
I've churned through more this year than probably ever before, which I find remarkable given that I feel like I have LESS 'spare time' than I've ever had before! My big secret is Audible, that and Apple Airpods (a real game-changer for me). I consume a LOT through audiobooks nowadays… check it Audible if you haven't already.
Of the 19 books I've read so far this year, here are the top 4.
Never Split The Difference, Chris Voss
I love this book, so much so, that I listened (audible) to it TWICE! Chris Voss shares what works and what doesn't work in the world of negotiation, based on decades of experience including being the FBI's lead hostage negotiator. Each chapter starts with a story, and shares key lessons learned.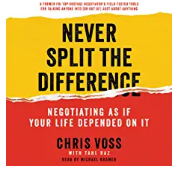 See the book here: https://amzn.to/2OB5MaG
Born a Crime, Trevor Noah
Trevor Noah shares his story from humble beginnings in South Africa to stardom in the USA. The book is entertaining, sobering, and heart-warming all at the same time. Great book, and it lends itself nicely to Audible, very easy to listen to, you'll find it hard to put down.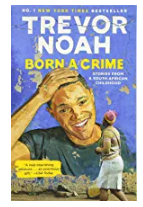 See the book here: https://amzn.to/2KPhyNu
Billion Dollar Whale, Tom Wright and Bradley Hope
Quite simply, this is a brilliantly written, unbelievable true story. In fact, if you didn't know this was a true story, you'd think it was fiction. The events in this book are so far out there, with so much corruption, literally BILLIONS of dollars being stolen from governments and banks shifted through shell companies, used for extravagant parties (with Britany Spears, DiCaprio, Alicia Keys and other Hollywood icons), for buying mansions and mega-yachts… the mind boggles. This is a must-read!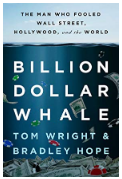 See the book here: https://amzn.to/35thgnp
Bad Blood, John Carreyrou
This book had me hooked from start to finish… a look into a Silicon Valley startup that built a billion-dollar business based on lies, and how it all came crumbling down. Although a completely different topic, due to the investigative nature of this book, it has a similar feel (and wow factor) to Billion Dollar Whale.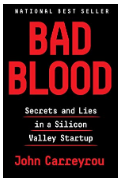 See the book here: https://amzn.to/2OKO4lk
Click here to see my full reading list
Apps
Splice Video Editing
At $10/month, this iPhone app is a steal. It's great for quickly editing videos and has many more features than the standard editor built into the iPhone. I'm not sure if this is available for Android, but it'd be worth checking out if it is.

Check it out here: https://apple.co/37HoPsK
Hootsuite
The free version of this Social Media management tool was so good that I upgraded to a paid version (which costs $19/month). If you're doing any kind of social media posting for your business, this is something that I think will save you a HUGE amount of time (and even the free version is pretty amazing).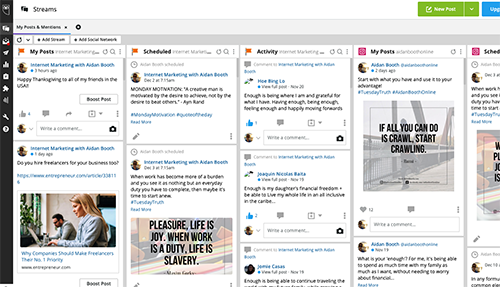 Check it out here: https://hootsuite.com/
Trello
I may be a bit of a late adopter here… Steve Clayton has been telling me how much he enjoys using Trello for years now, but only in 2019 did I start using it myself.
I don't use Trello for planning in general (I do that using the 12-week year system, learn more HERE), but rather for managing projects my VA is working on. Here's a look at what my setup looks like: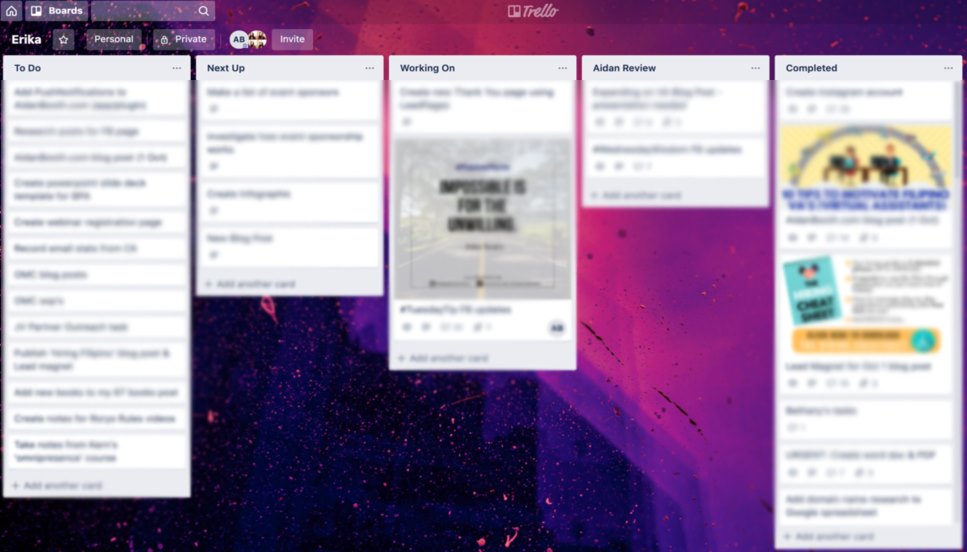 I'm on the free Trello plan, and it's great for how I'm using it.
Check it out here: https://trello.com/
Loom
This one is a screen-capture software.
Now, screen-capture is nothing new and there are dozens of services that can do this for you. What I like about Loom however is that it's so darn easy to use, it's simple, and it just works. My main use of Loom is to share instructions and information with my team… a 2-minute video can often save a huge amount of back and forth over email.
I'm still using the free plan which is fine for what I need now.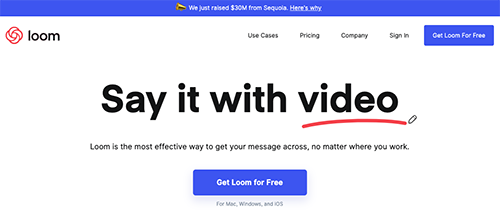 Check it out here: https://www.loom.com/
I asked Steve to share his App/Tool discoveries of 2019, he came back with:
Spark – whole new way to manage email – so much easier to get to inbox zero and to delegate, classify and take action on emails
Email signature creator – https://www.wisestamp.com/signature-in-email/
Gadgets
Oculus Quest
Wow. Simply… wow.
Oculus gave me my first VR experience and it's opened my mind as to where technology is headed… in my mind, there is NO stopping virtual reality.
I paid $399 for this, and it was worth every penny.
As a side note, this would make a GREAT Christmas gift.. it really is a mind-blowing experience.
I should also mention that I am NOT a gamer. I have not played a PlayStation or computer game for well over a decade… but this is a whole new thing. It's more about the experience than gaming, at least that's what has impressed me the most so far.
In saying that, the 'games' (again… they're really EXPERIENCES) that I've been playing are:
Richies Plank Experience
Superhot VR
Space Pirate Trainer
Beat Saber
Death Horizon Reloaded (Steve's recommendation)
Robo Recall (Steve's recommendation)
Check it out!
MacBook Pro 13"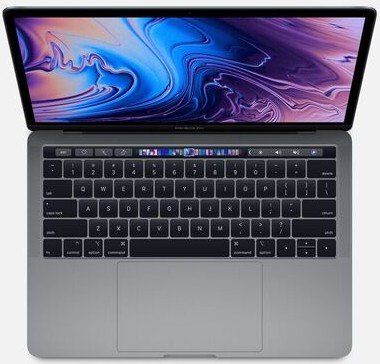 I decided to invest in this for a couple of reasons:
Primarily, to replace my 5-year-old iMac. My iMac was my most disappointing Apple product ever… it was sluggish. I don't run heavy-duty programs, but my iMac was always slow. My replacement solution (after much research) was to buy the MacBook Pro 13" and connect it up to a monitor (I purchased this monitor for $110, it's great: https://amzn.to/37y1edS).
The second reason I decided to get this was that I thought it'd be useful for my work travel trips.
I wasn't wrong on point number 2… in fact, I MASSIVELY underestimated how amazing the 13" is for travel. It's a lot more manageable in many situations than my 15", super easy to pull out on a flight, lightweight, and small. It's also lightning fast compared to my old iMac. I couldn't be happier.
At $1,999 (I purchased it in the duty-free section in Auckland airport… I think I got a pretty decent price!), this wasn't cheap, but it was worth every penny.
Best Buys Under $50:
Think Thin Protein Bars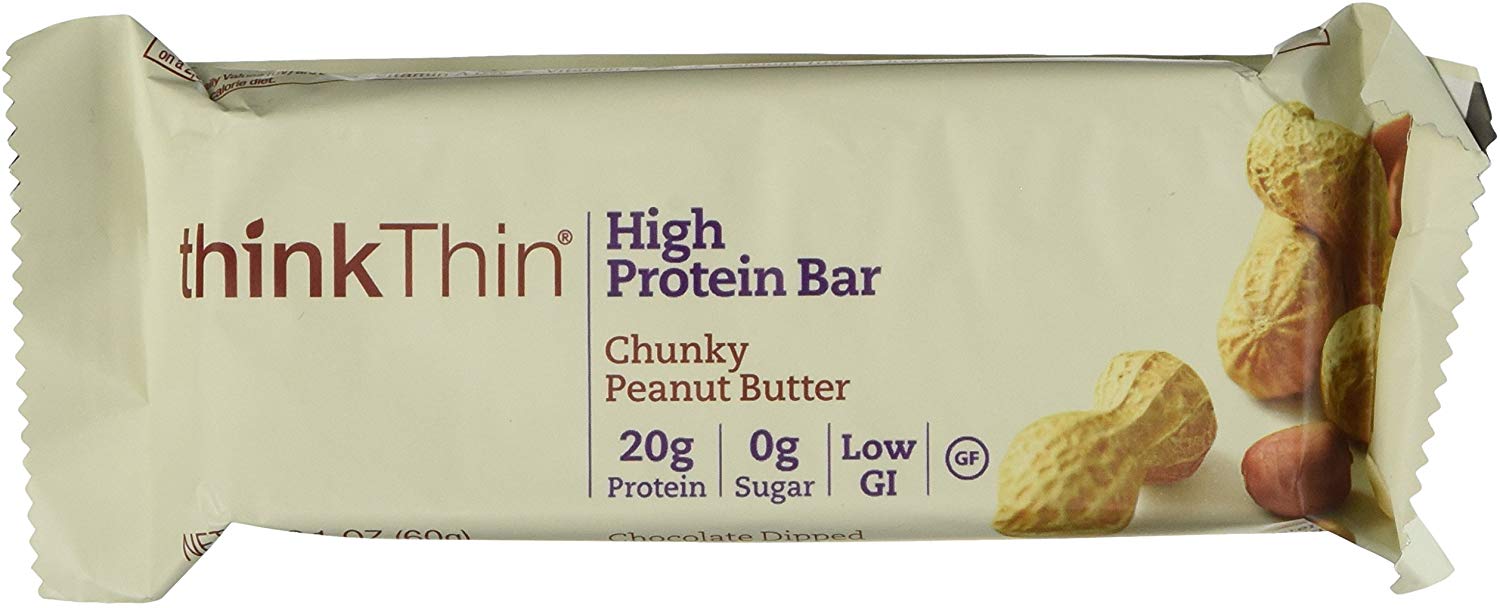 This may seem silly… but as a replacement for otherwise unhealthy afternoon snacks, these $1 protein bars have been great. The only (big) downside for me is that I can't get them in Argentina (I need to look for an alternative)… so I'm the weirdo bringing back 100 protein bars in my suitcase from the USA, I'm sure that's raised a few eyebrows!
Try them for yourself here: https://amzn.to/35uTVBK
As soon as I have some time, I WILL find a good local alternative to these 🙂
Multi-Port / Adaptor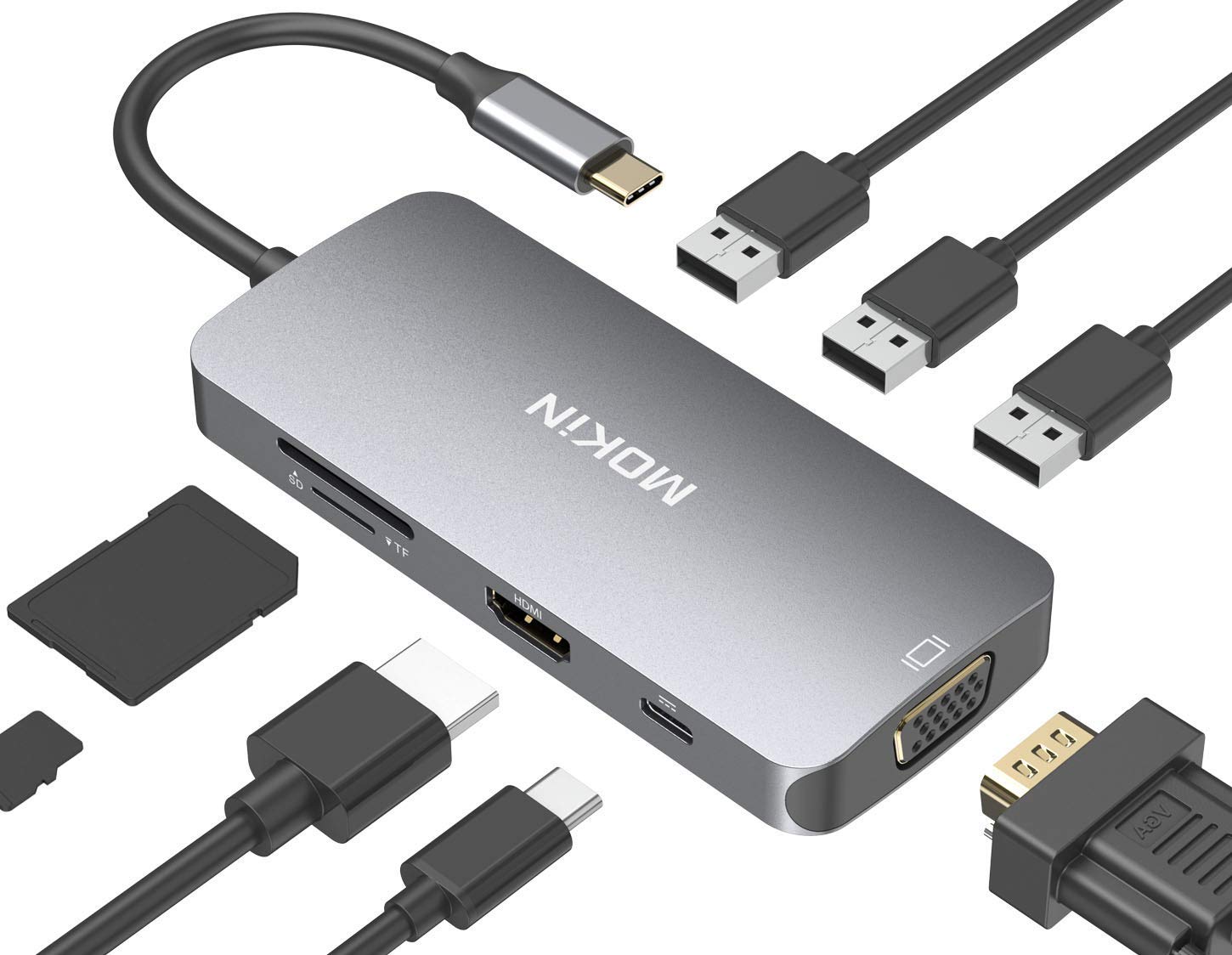 Check it out here: https://amzn.to/2OE2y6j
I needed something like this to connect my MacBook 13" to my monitor. There are lots of these on the market, this one works well and allows me to make all the connections I need to make. Seems like good value for $37.
Booster Seat
This is only applicable to people raising little humans…
There are actually dozens of little things we've bought to make raising our kids easier, this is one of the more practical things (I won't bore you with all the bibs, sleep sacks, lunch boxes and so on…).
What amazes me the most is that it costs $30!
Having a relatively large physical product business myself, and a fairly good idea for the costs involved with manufacturing and selling on Amazon, it really is amazing to me that this thing is only $30.
Check it out here: https://amzn.to/33bsc7D
Super portable and space-friendly.
Here are Steve's best buys under $50 in 2019:
Anker USB-C wall charger – love this for traveling
Several of these Anker USB-C to USC-A cables… LOVE these and so much better than apple's (see them here)
Small pill holders for traveling – aspirin, sleeping pills etc…so handy to keep in carryon etc.
Best Buys Over $50:
Google Wifi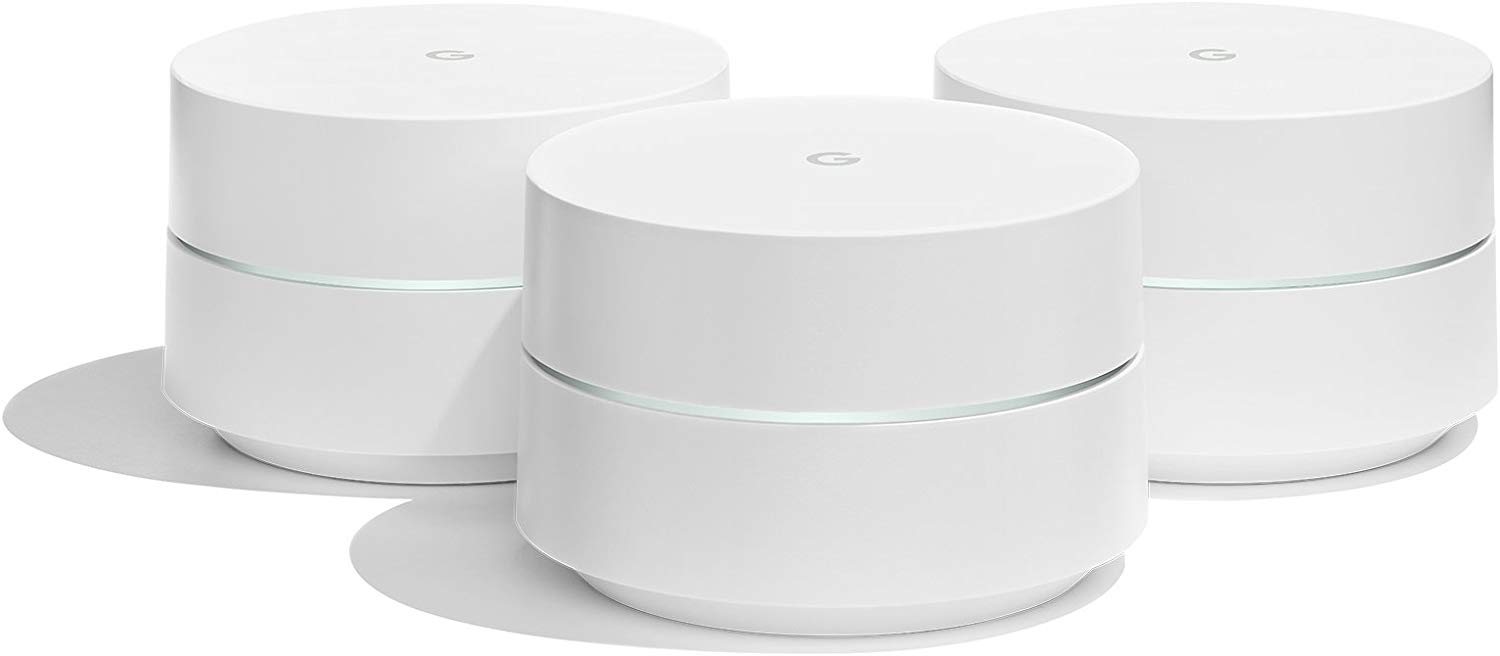 We moved into a new apartment earlier this year.
As far as apartments go, it's quite large, and the standard wifi router couldn't get signal to all areas of the house. After some research, I decided to buy the Google WiFi system and it works like a charm. I now have 4 of these little units spread throughout the house.
Google WiFi uses the 'Mesh' system, which is pretty good apparently, according to PC Mag:
"Overall, Mesh Wi-Fi can allow for faster speeds, smoother reliability and greater wireless coverage of your home. They're also easy to expand, allowing you to build the local network solution that makes the most sense for your home"
Google WiFi sells for $242 on Amazon, check it out here: https://amzn.to/2XEdnte
I also asked Steve to share what his best buys over $50 were in 2019, here's what he said:
Oculus Quest!
iPad Pro with pencil (so I can take notes on it)
New version of Apple Watch with EKG built into it – more health options etc
AirPod Pros – noise cancelation is game changer for flying.
So there you have it!
What were your best discoveries this year?
Leave a comment below!
Thanks for reading, remember to check back on January 1st for the next blog post (one you won't want to miss!).
Aidan