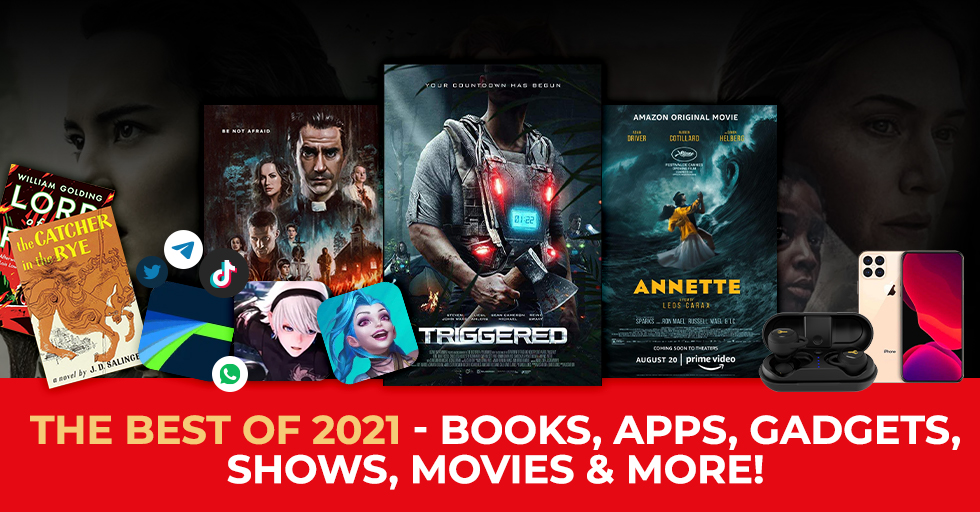 And just like that, another year has passed by!
2021 has been a year of gradual healing all over the world, only for a new wave to hit. Luckily, it looks like it could be a much milder version, which only time will tell.
As for myself, I spent most of last year in New Zealand. Now it's back to Argentina for the next step in our lives. As I'm writing this, I am in the airport waiting for the next flight, and excited to see friends and family we haven't seen in a long, long time.
Just like last year's favorites, here are a few of my favorite things from the past year.
Best Books
Zag, Marty Neumeier

Just keeping up with the competition is no longer a viable strategy in a cluttered marketplace. In this short book, Marty talks about how brands can "radically differentiate" themselves to be noticed and grow. It's a great primer on better branding, basically how you can "zag" while everybody else zigs. It's sort of a sequel and companion to his first book "The Brand Gap" (also an excellent read), and I found the exercises and 17-point checklist to designing a "difference" in your brand to be easy to put into practice.
Breath, Nestor James

Who thought that something as basic as different techniques to breathing can have such a profound effect on basically everything. But reading this, and even just making slight adjustments can improve your athletic ability, help you sleep better and, yes, help in your business (for instance, there's something called "email apnea" where you concentrate so much on browsing the web that you forget to breathe properly!)
I read this to help with proper breathing exercises for meditation, but for us who work at home and stare at our screens too long, I find that we quickly lose productivity and get a headache. It turns out it has a lot to do with our posture and how we don't breathe properly. Definitely worth checking out.
Deep Work, Cal Newport

One of the worst things to come out of this digital age is… take a look at this video of cute cats! Oooh, new email! … Seriously, it is DISTRACTION. This book helps you relearn the lost art of focusing without all the distractions of 21st century life. I find that I get my most productive work done when I am deeply and intensely focused on one task at hand.
American Kingpin, Nick Bilton

Definitely one of the more exciting non-fiction books I've read in recent memory, this is how a programmer named Ross Ulbricht built the $1.2 billion Silk Road, one of the most infamous websites on the "Dark Web" … where you could buy pretty well anything illegal.
The book goes into detail about his enterprise and the twists, turns, false leads and red herrings as the feds tried to figure out who was behind it all.
Billion Dollar Whale

Another fantastic book in the same vein as American Kingpin, this time it's the story of a gifted Malaysian named Jho Low who dreamed of glory and riches… and for a brief time achieved it. He climbed the ranks to become an informal advisor to the Malaysian prime minister, and helped set up and then siphoned billions of dollars from a sovereign wealth fund called the 1MDB.
Tricking the likes of Goldman Sachs and high-level investors from Saudi Arabia, Kuwait and UAE, Jho Low went on a multi-year billion-dollar bender of hosting massive parties, dating Victoria Secret models, buying yachts and Beverly Hills homes and (ironically) financed the movie "The Wolf of Wall Street." The fraud and money-laundering amounts could be as high as $5 billion, making it the largest theft in history.
When everything finally came crashing down Jho Low suddenly disappeared, and has to this day never been found. I heard they're making a tv series about it, I'd LOVE to see it as the book read like an action-packed thriller!
Steve Jobs, Walter Isaacson

One of the most authoritative biographies on the late Steve Jobs, Walter Isaacson (an editor at Time Magazine and chair of CNN) interviewed Steve over 40 times and talked with over 100 family members, friends, colleagues and competitors for this book. Steve Jobs himself gave him a no-strings attached access to anything and everything, positive and negative, and this resulted in an unbiased and accurate life of one of the greatest innovators and icons of the late 20th and early 21st centuries. It's also an incredibly fun and interesting read.
Project Hail Mary, Andy Weir

This is Andy Weir's third published book, and if you recall, his Kindle book "The Martian" was self-published on Kindle, picked up by Random House and made into a critically acclaimed movie starring Matt Damon.
If you enjoyed his previous books, "Hail Mary" will blow you away. It begins with a man who wakes up on a spaceship light years away from earth. More intriguing, he doesn't know who he is, how he got there and what he's supposed to do. What I've always loved about the author is his fanatical attention to real science and plausibility, and this book is no exception. It's also incredibly entertaining and will have you constantly asking "What the heck is this guy going to do next?"
The Premonition: A Pandemic Story, Michael Lewis

I've always loved Michael Lewis's work. He's the author The Big Short, Moneyball (both made into movies) among many others. In this book, he talks about how the American government utterly failed to take Covid seriously. Interestingly, it's NOT a shot at Trump and his administration, but rather with everybody in charge… the ultimate villain being the bureaucratic and incompetent nightmare called the CDC. He balances it out with the heroic efforts of front-line doctors and nurses, many of whom slammed into idiotic roadblocks from insane government policies.
Who is one of the heroes of this story? It might actually surprise you!
The Sea We Swim in, Frank Rose

I always try to read books on copywriting, as this is one of the fundamental skills you need to succeed in running an online business. This book is a really solid addition to how brands use storytelling as a key to selling, and the author delves deep into the different elements that make up a good story, and giving real-world examples.
It's more than that, though. Frank Rose also delves into the dark side of modern digital storytelling, with QAnon conspiracy theories and deepfake technologies used to manipulate audiences. The one thing I was disappointed with is that you could tell the book, though published in 2021, must have been researched in the early to mid 2010's. There is very little info on meme culture, Tik Tok and influencer culture we have today, and instead mainly focuses on Millennials.
So, though the book may not be cutting edge, storytelling and narratives are timeless tools for advertising and marketing, and this book was definitely worth the read.
Best Apps and Software
YouTube Music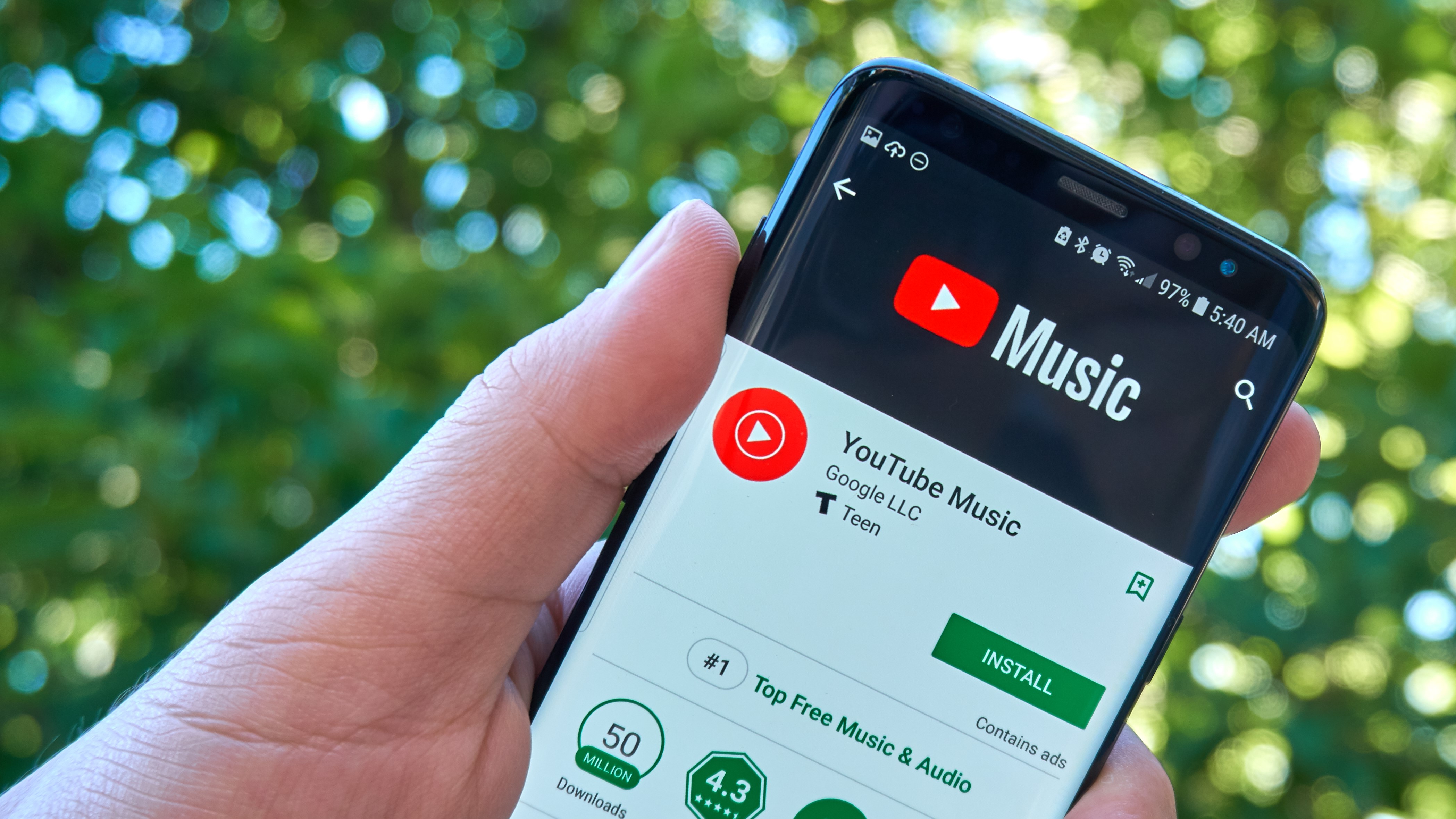 Spotify and Apple Music still dominate the music streaming business, but YouTube Music isn't that far behind. Google says it has 50 million subscribers now, up from 30 million in December 2020, as people jump from the free versions of YouTube to ad-free videos and downloadable music.
For $9.99/month, it's on par with Spotify, but if you go for YouTube Premium at $11.99, you can watch/listen to ANYTHING on YouTube ad-free. Also, unlike the regular free version of the app, you can listen in the background while using other apps. I use it to listen to music, but also Ted talks and other inspirational and motivational speakers while exercising or on the move.
Best Gadgets & Gizmos
FORM Swimming Goggles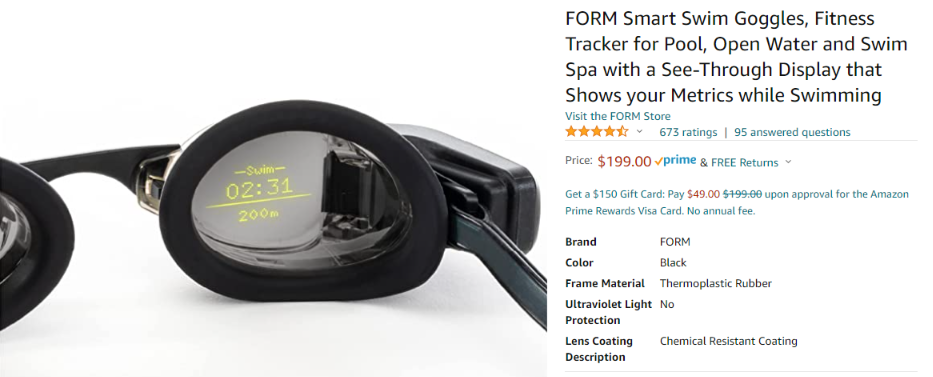 My big activity for the last few years is becoming a better swimmer. I felt that I have plateaued with my swimming, so when I heard about these, I bought them to see if it could help me push to the next level. And they have!
These digital goggles have digital readings on the inside of the lenses, which means I can see the speed I'm going, my heart rate and the distance of each stroke as I swim. It's definitely helped me push forward as I try to beat my previous numbers. Yes, a cool "hobby" gadget, but I love them!
Available at (you guessed it) Amazon.com
Apple AirPods Pro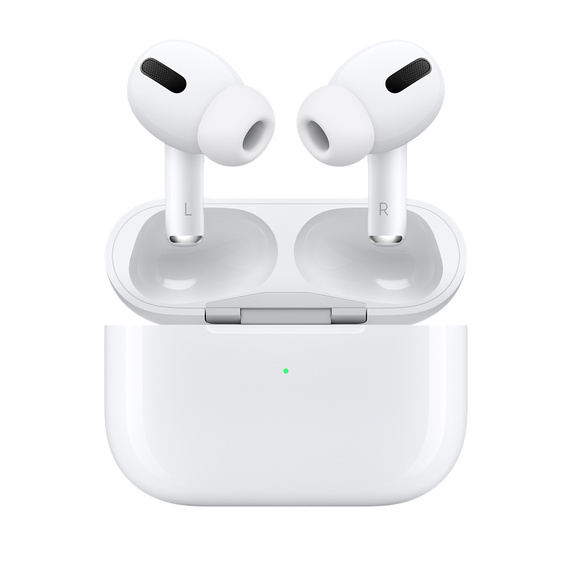 You'll never hear a more perfect sound, and these have fantastic noise cancellation abilities as well. They are a great fit into my ears (better than any other earbuds I've tried), and the technology is light years ahead of the first version. Apple consistently comes out with quality products, and this just proves why they are the best at everything they do. Highly recommend!
Available on Apple's website
Logitech StreamCam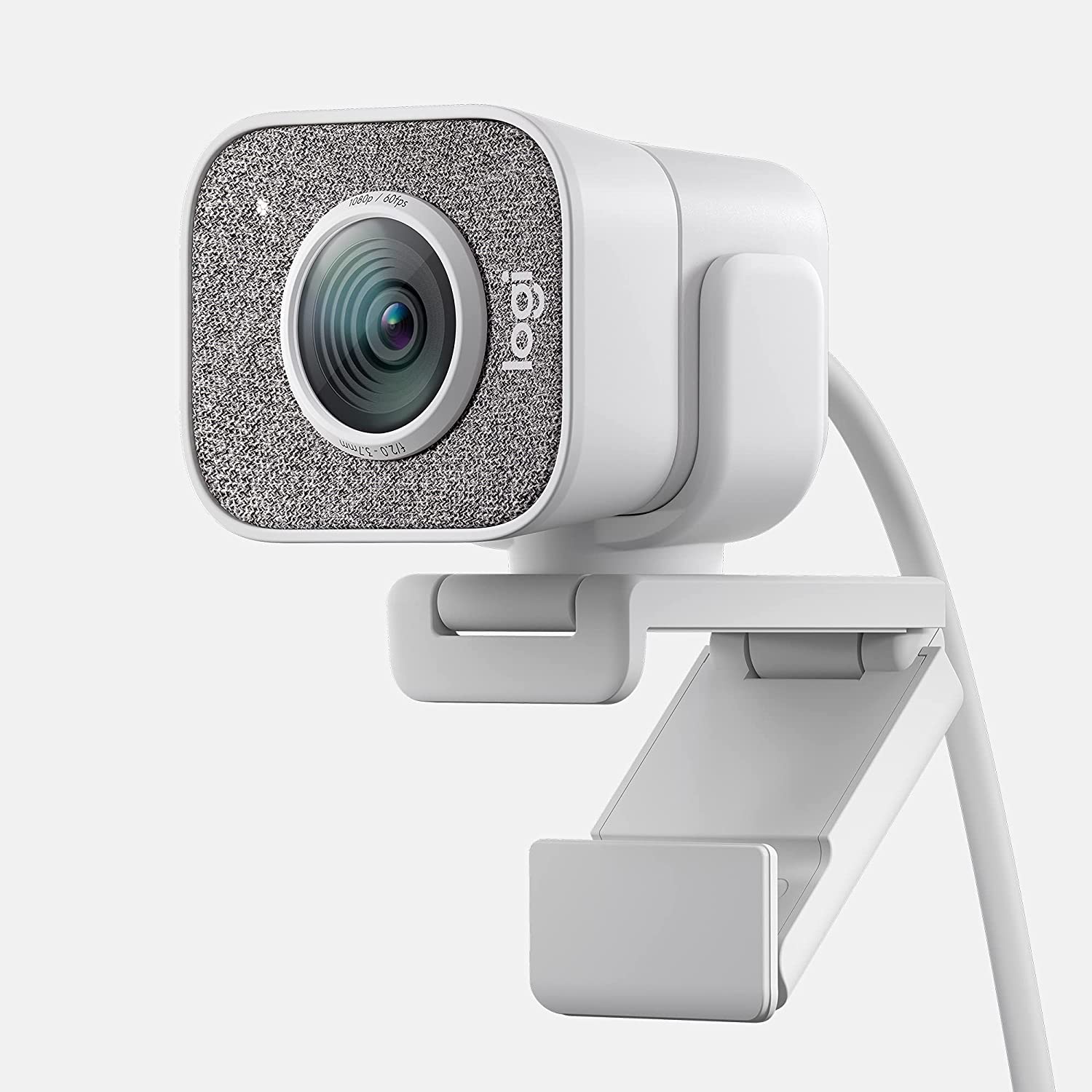 I recently bought a new webcam for recording podcasts and video, and I absolutely love it. Logitech has always been top notch for webcams, and this newest offering keeps them at the top of the pack. It's designed for streamers on platforms like Twitch and YouTube Live, with ultra-quality 60 fps. That's probably too rich for mere conference calls, but if you have a vblog or want to create a video of your podcast, I highly recommend it.
Audio-Technica ATR Cardioid Condenser Microphone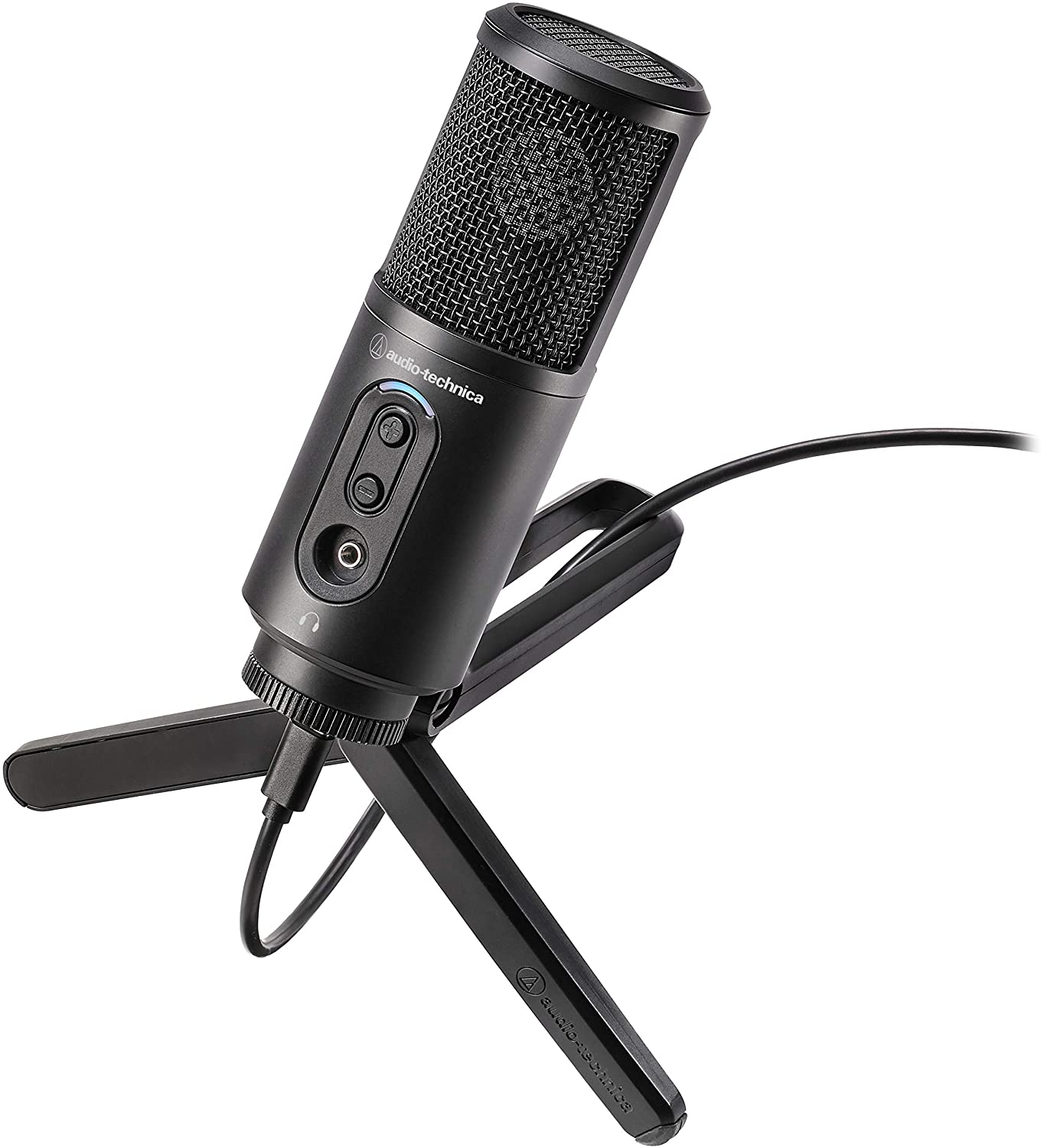 Speaking of podcasts, I'm launching one soon! You can view it at the link below (still under construction but almost ready!):
When exploring options for the best webcam and microphone for my new podcast series, I chose the Logitech StreamCam and the Audio-Technica ATR Cardioid Condenser Microphone. If you are thinking of a microphone, you'll quickly go down a rabbit hole of technical terms and jargon, so I'll keep it simple… there's two main types (experts will say 6 or 9 or more, but let's keep it simple):
Dynamic mics – Cheaper, designed to block out as much surrounding noise as possible, focusing on the top (where you speak or sing) and blocking out the back. Doesn't need a power source.
Condenser mics – More expensive, needs power, but better, warmer and clearer sound accuracy. However, they will pick up background noise.
Most professionals in a quiet environment use condenser microphones for the greater depth and quality of sound, but if you are in a loud environment, I'd get a dynamic microphone.
Once I decided on a condenser mic, some quick research mentioned that the ATR series of microphones by Audio Technica are by far the preferred choice for streamers. There's a couple different models, I got the ATR2500x-USB. It comes with a handy tripod desk mount, but I bought a shock mount (this one) and microphone arm as well (this one) which I clamped to my desk.
Sonos Move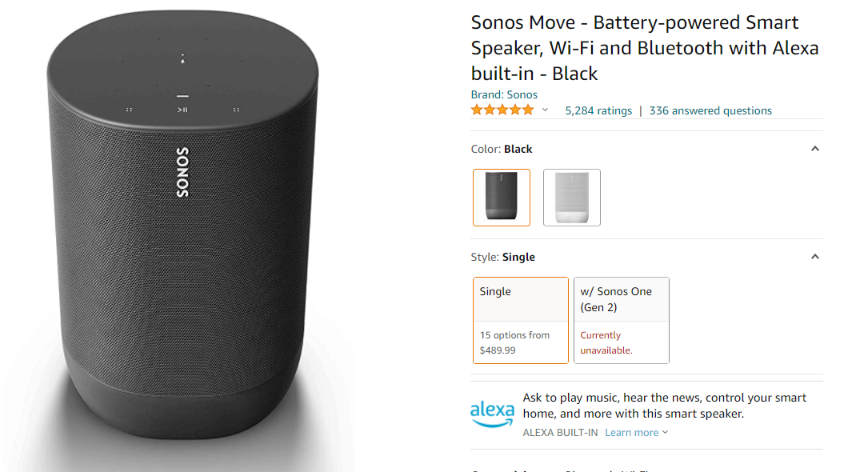 Up until now, Sonos have been creating incredibly awesome smart speakers for the home. But until now, none were designed to be portable outdoors. The Sonos Move, first launched in 2019, is a superb Bluetooth speaker for indoor and outdoor listening. With an 11-hour internal battery, you can take it to the beach as well. It also now supports Dolby Atmos and hi-res audio (over Amazon Music), the next Big Thing in sound.
It's a bit expensive (all Sonos products are) but definitely worth it if you must have the absolute best in sound.
Fave TV shows and movies
Succession
There will be a couple shows that will be remembered 20 years from now, and I believe Succession will be one of them. I just can't believe I'm watching a show this good (and there's A LOT of great tv right now!) The characters are so unbelievably vile that it almost turns into farce, but the witty one-liners, incredible Machiavellian twists, backstabbing and amoral plots force you to keep watching. It's like Shakespeare on acid. Oh, if you want a modern comparison, Game of Thrones without the bloodshed and dragons … all the foul deeds take place in Tuscan villas and soul-less corporate boardrooms.
Formula 1: Drive to Survive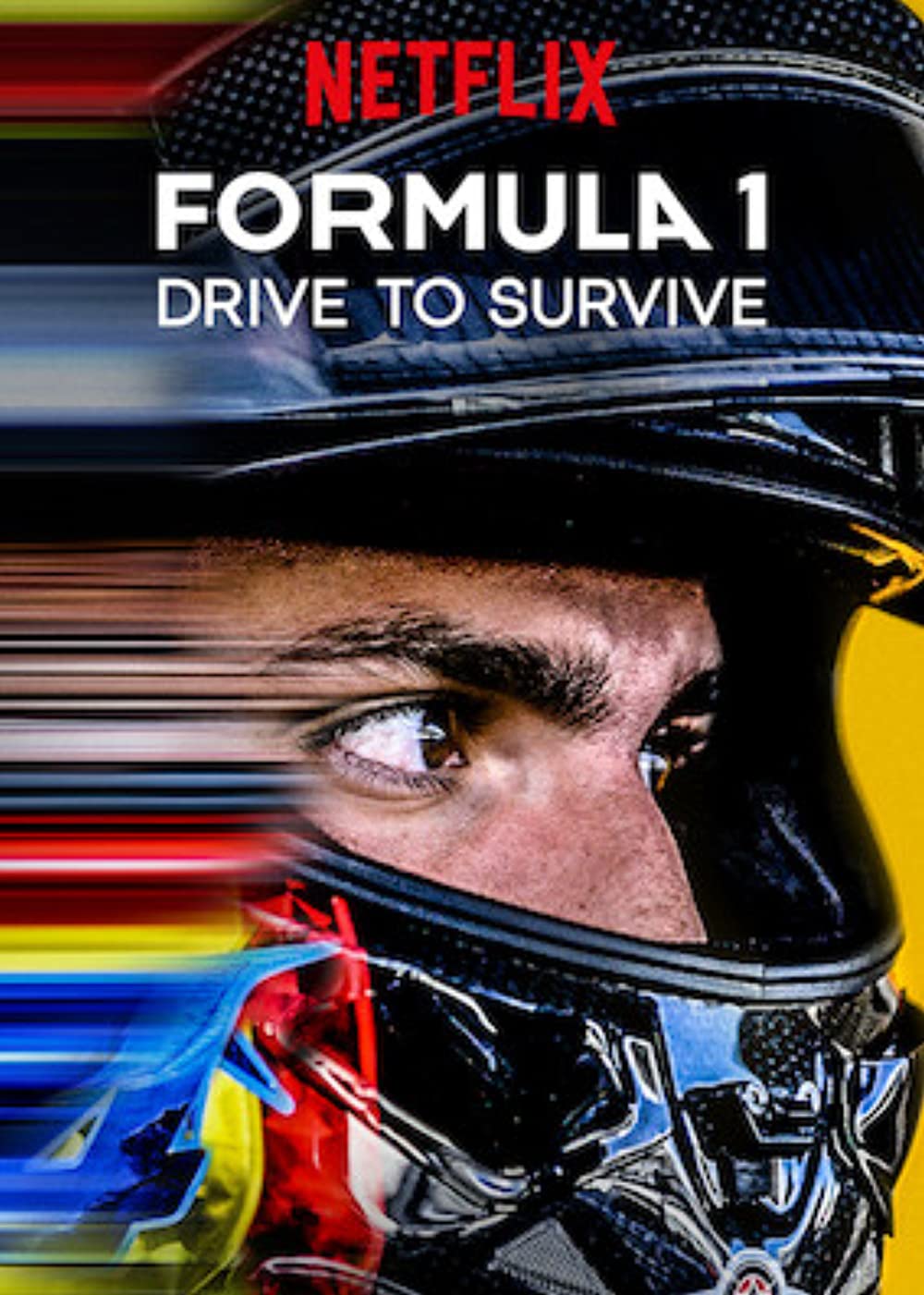 If you like "story driven" plots (see what I did there?), you'll love F1: Drive to Survive. If you have no interest in Formula 1 racing, you'll still love this series. That's because the show zeroes in on the characters and their struggles, not the races themselves. There are 10 teams with two drivers each, and you get to learn about each character, and the twists and turns (ha, see what I did there again?) they go through their individual quests to win. You'll deeply care about these people and become absolutely addicted to their stories.
There's also the added backdrops of behind the scenes drama, backdoor dealings, betrayals and competitors, and the policies of racing itself. And yes, there's lots of engines, car crashes and high-octane excitement to boot.
Foundation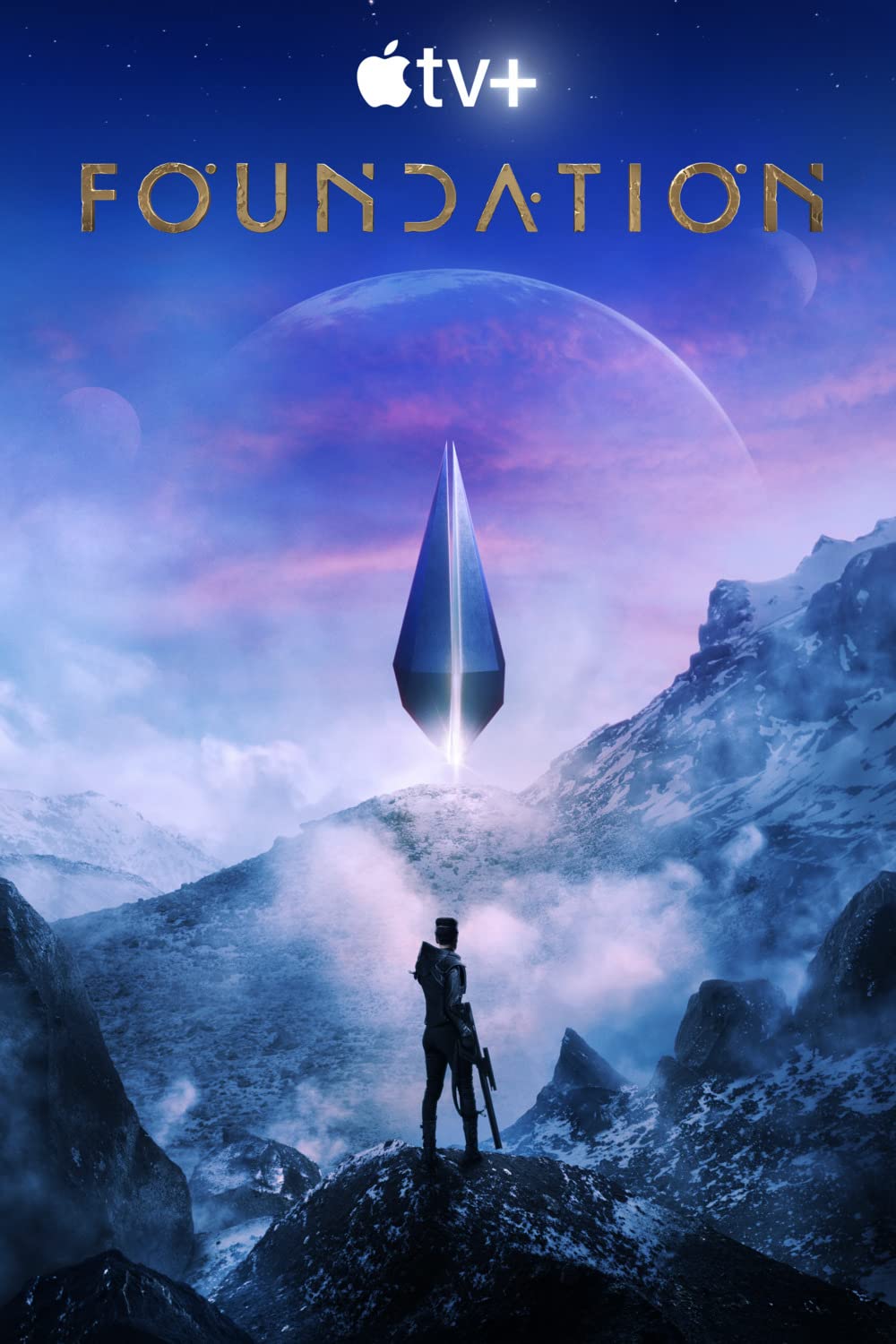 Besides Dune (see below), another epic science fiction series has finally come to the screen. Foundation is so BIG that most people doubted the producers could pull it off… but they did! The result is an epic spectacle of interplanetary alien-ness, royal pageantry, massive interstellar scale and characters you care for.
Just like the books (which were started as short stories by famed science fiction writer Isaac Asimov way back in 1942), the premise is about a massive Intergalactic Empire about to collapse. A mathematician named Hari Seldon proposes a mathematical theory called "psychohistory" that not only predicts the exact fall of the Empire, but how to shorten the resulting dark age.
Of course, the despotic Emperor (actually, 3 clones of each other who have had a grip on power for hundreds of years), don't like Seldon's teachings, so things happen as you would expect.
The thing that I love about the series is that the moral questions have no easy answers. There's no clear right and wrong. Even the emperors are seen as tragic figures locked into a system not of their choosing (remember, they are clones and born into their role.) Sheldon's calculations on human behavior, if correct, means that we have no actual free will.
This series is world-building done right.
Squid Game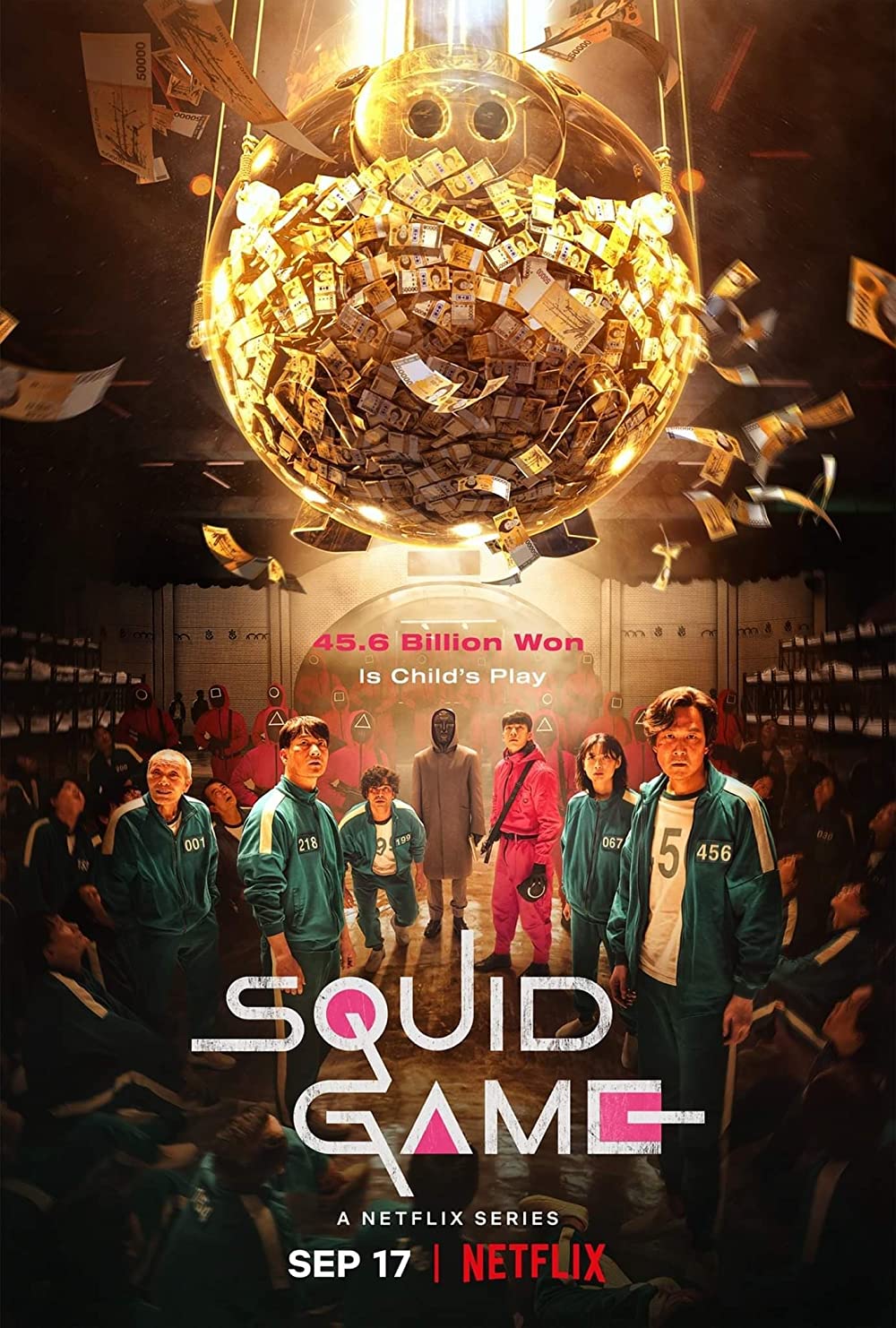 Unless you've been living under a rock, you'll know about the near hysteria around Squid Game, this fantastic (and fantastically violent) Netflix series from Korea. Make sure you watch the subtitled version, as the dubbed just doesn't do it justice.
The series starts with a down-on-his-luck and highly indebted divorced Dad who gets sucked into a game to win about $40 million. All he has to do is compete in some child's games ("Squid game" is a real game in Korea, by the way). The catch? The losers die, usually in violent ways.
Viewers quickly begin to realize that this series is a critique of hyper-capitalism and the dog-eat-dog world of competitive society, as well as the rich exploiting the poor. After all, we learn that these games (and the violent deaths) are all being televised to uber-wealthy (white) alpha male capitalists.
There's more than meets the eye, though. If you can get through the violence, you'll be rewarded with quite the twist at the very end of the last episode 🙂
Dune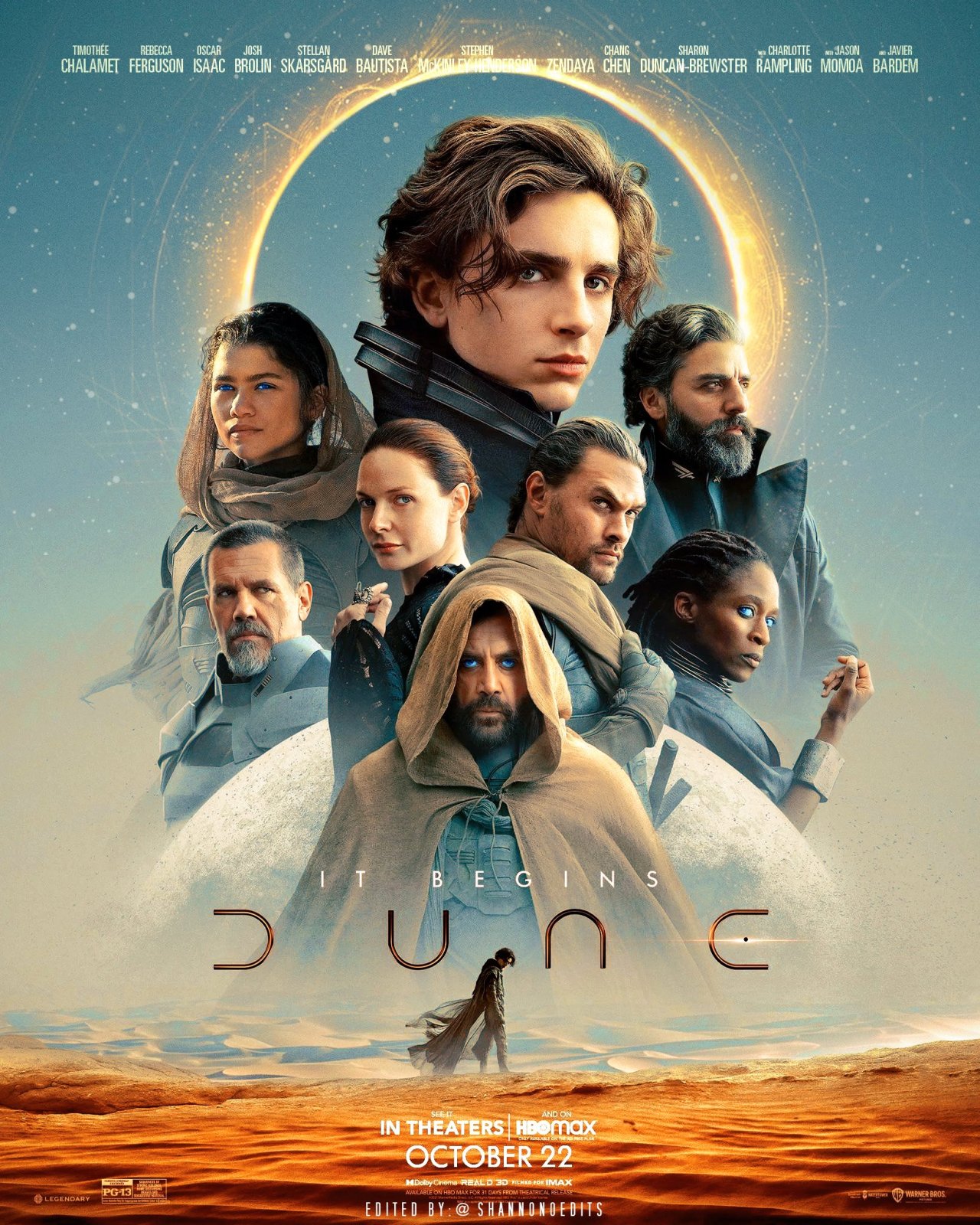 One of the greatest science fiction books is back on screen… again. David Lynch's 1984 version was just plain silly, and the mini-series from 2000 was decent but low budget. Finally, we're treated to a grandiose, epic vision worthy of the book. And boy does it deliver! I regret not watching it in IMAX when it first came out, as the visuals alone are worth watching. From the massive landscape of gorgeous sand dunes to the huge battle on Arrakis (not to mention the skyscraper-size sand worms), this needs to be watched big. While writing this, I'm listing to the Hans Zimmer soundtrack.
Available on Blu-ray and Prime Video
So there you have it. My 2021 best reads, movies, gadgets and more. I hope you enjoyed this list. What are your best discoveries? Please comment below!