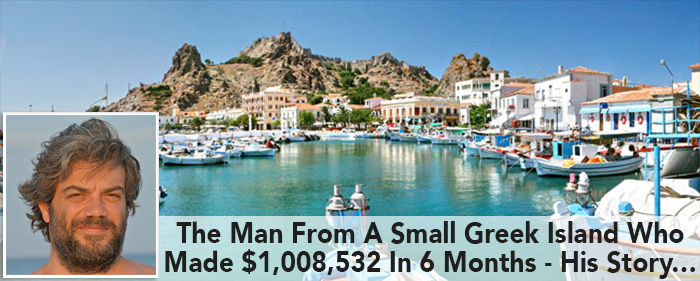 How A 'Father of Four' From A Remote Greek Island Built A Multi-Million Dollar Business In 6 Months… 
Hi, and welcome to another '1st of the month' blog post!
With January already a distant memory, this month, I've asked Nikos, a student from our 100K Factory program, to share his story about how he has generated over $1,000,000 dollars in six short months, working from the comfort of his own home (on a remote island in Greece!).
Here's a screenshot showing the 48,856 orders he's received between June 2016, and the end of December…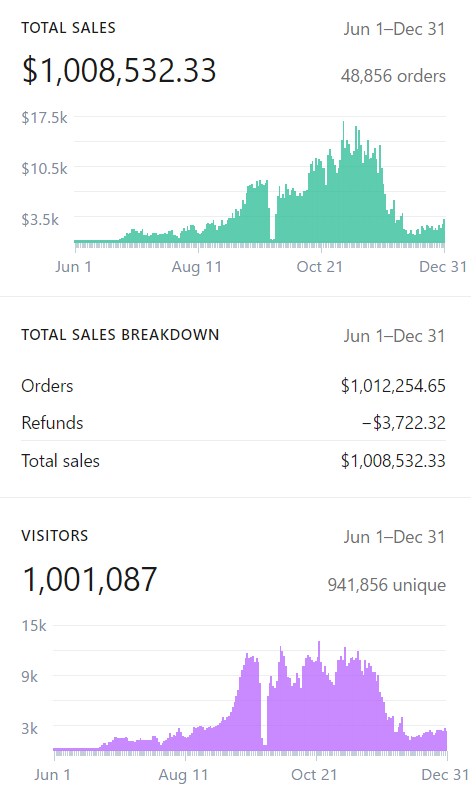 With over $350,000 dollars generated in November 2016 alone, Nikos is well on course to achieving a $4M a year business in 2017.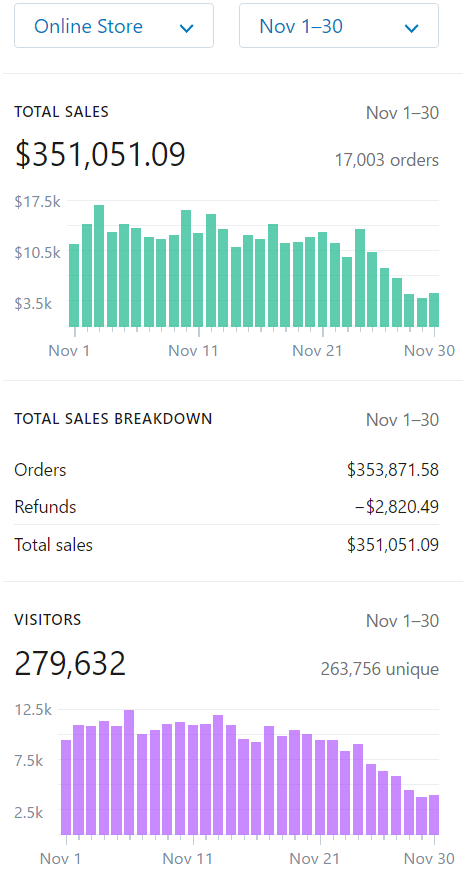 What we'll cover in this blog post:
How Nikos grew his business from zero to $1M dollars in six months
How Nikos earnt hundreds of thousands of dollars with one of his his first products
Stumbling blocks along the way…
A day in the life of a Million dollar business owner
10 top tips to ecommerce success
Nikos's journey to scaling his ecommerce empire
Nikos's very own rolodex of resources
And MUCH more…
Nikos's Background
Nikos, a former software engineer, lives in Lemnos, (a beautiful remote Greek island situated in the northern part of the Aegean Sea) having moved from Athens a few months earlier, with his wife and four children, including his newly born baby daughter.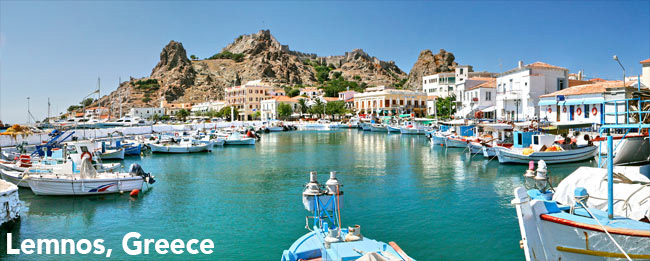 With his family, a million dollar business to run, and a love of kite surfing, it's safe to say Nikos is a very busy man!
Nikos's Motivation
Having previously worked 15+ hours a day, Nikos and his wife wanted to live a more relaxed lifestyle, have peace of mind, and most of all he wanted a mobile business that would enable him to work anywhere in the world to give him and his family the freedom, lifestyle and money they deserved.
The Chosen Business Model
Already a member of the original 100K Factory program that we released in 2015, and 100k Factory Ultra Edition that we released in 2016, Nikos had a solid grounding about eCommerce, and in driving traffic using targeted Facebook ads.
Nikos decided to concentrate all his time and efforts on running his own eCommerce business, giving up his busy time consuming job in the process.
Why eCommerce You May Ask?
Well, eCommerce today is a booming industry, and with sales (U.S) expected to reach nearly $500 billion by 2018, it's one of the fastest growing industries, and it has the beauty of being online as well, offering maximum flexibility.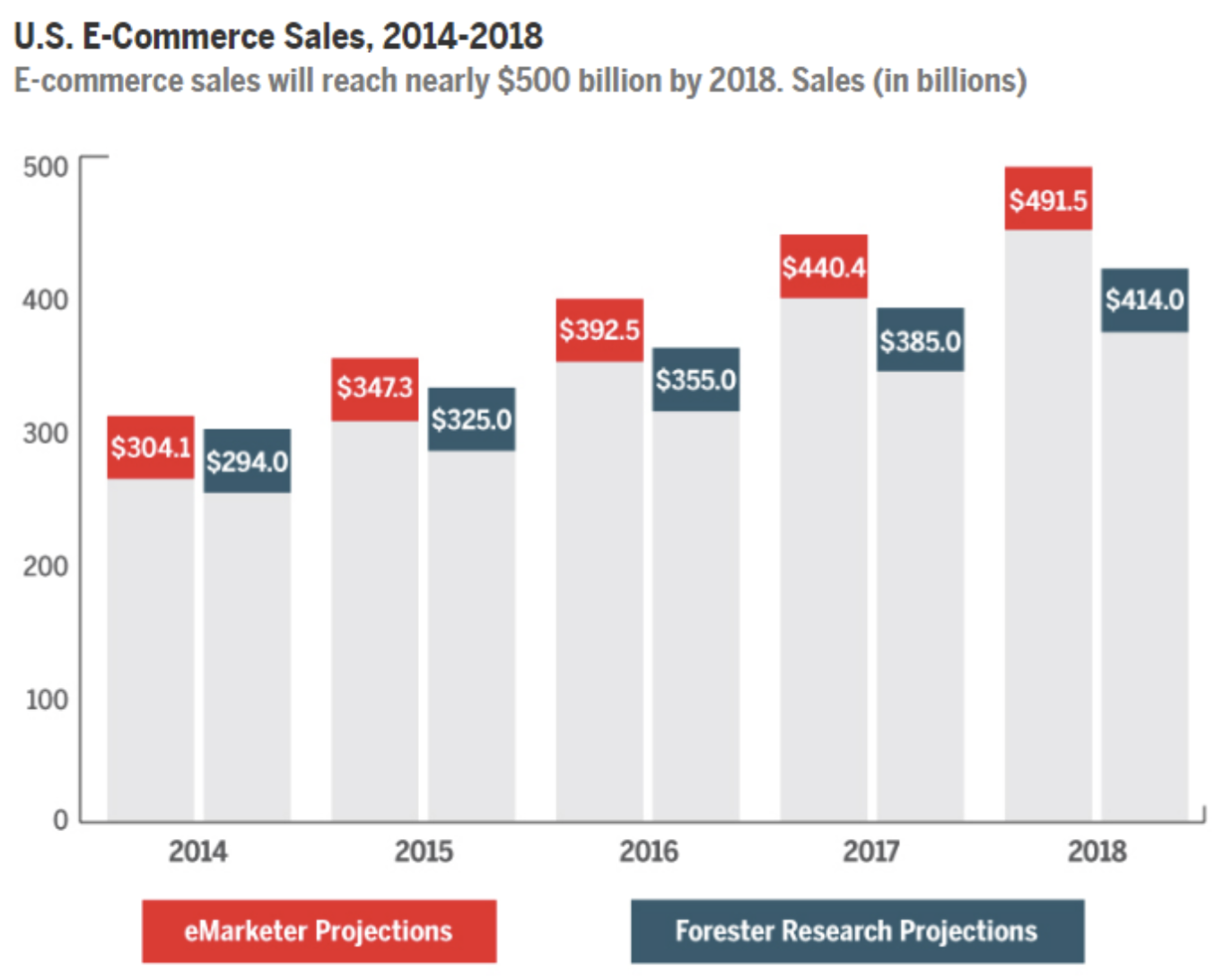 More and more people are choosing to shop online.
If you are looking to grab a piece of the eCommerce pie, read on and you'll discover how Nikos has earned over $1M in the second half of 2016…
So let's hand over to the man himself to divulge all the juicy details!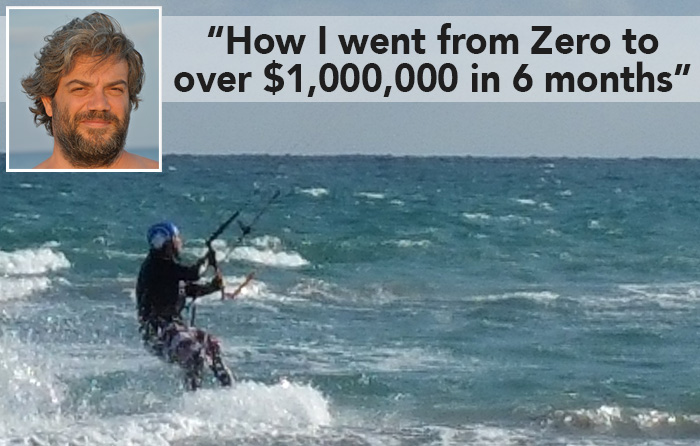 Prior to working through Aidan and Steve's 100k Factory program, I had tried to monetize an eCommerce store which I'd set up when living in Athens, but no matter what I tried, I couldn't get it to work.
I joined the 100K Factory program having been inspired by Aidan and his business partner Steve, they have been a motivational source to me since the very beginning.
Using the original 100K Factory system (2015), I learned Facebook advertising the right way and how to make it work, I was finally able to drive traffic from Facebook and make money from it.
I took that to a whole new level in 2016.
In the last few months alone, I've spent well over $600,000 in Facebook ads, with $320,000 of that spent from November to the end of January: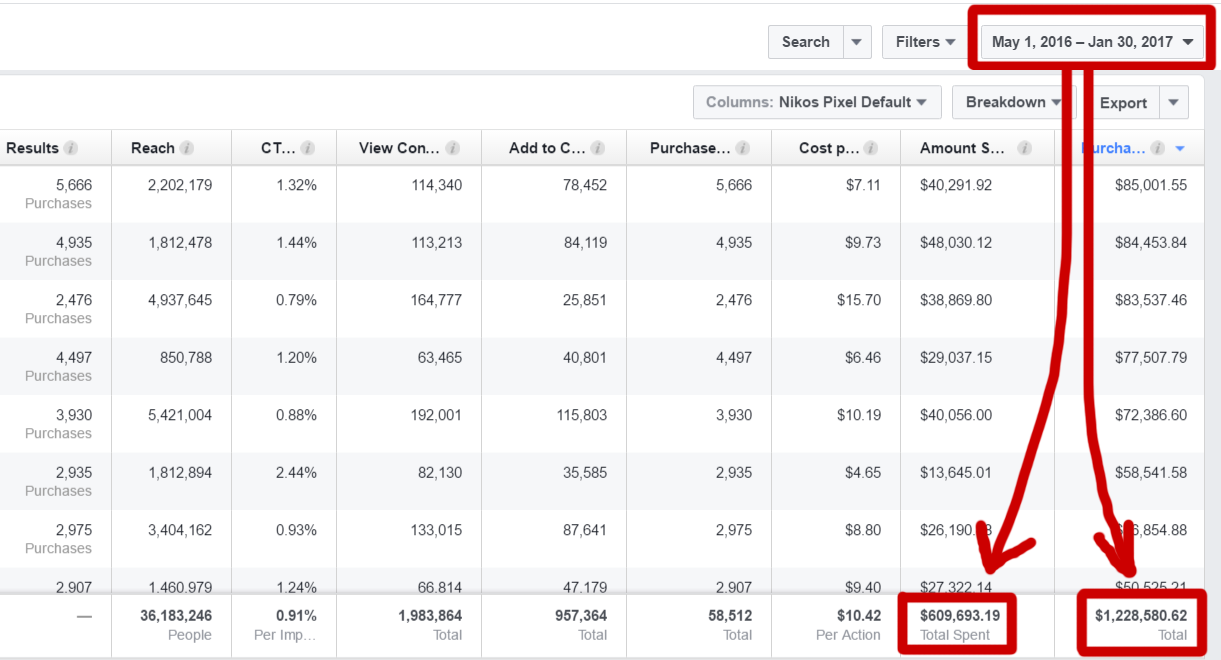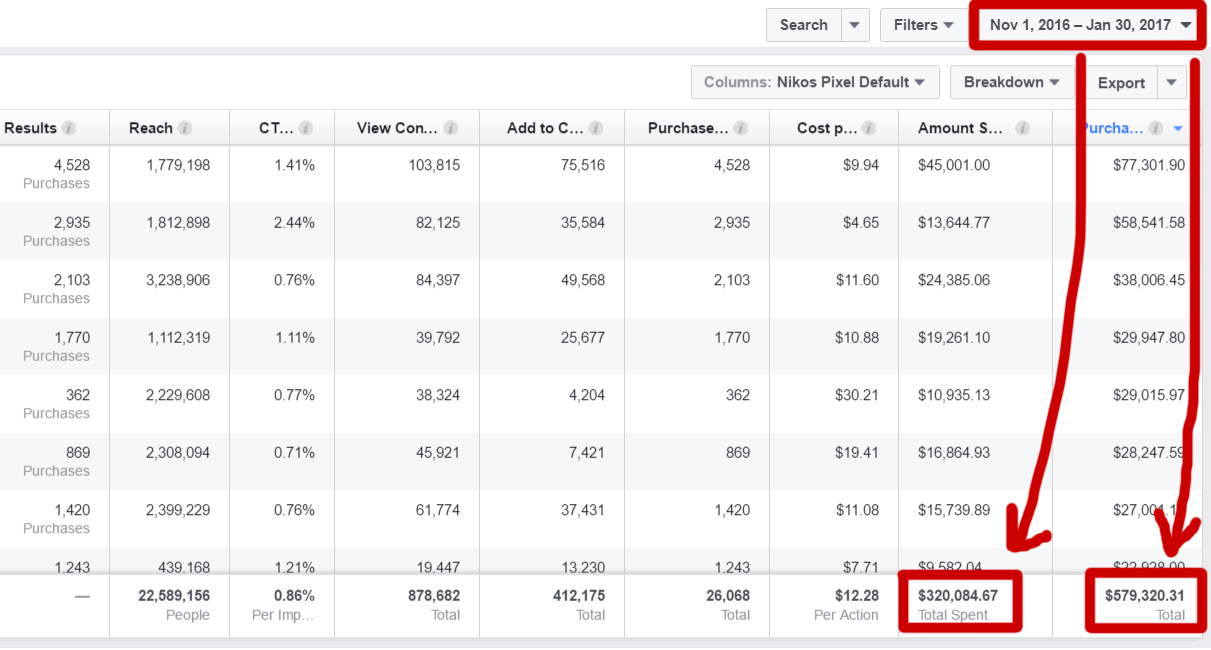 How I Found My FIRST Big Winner…
Following a meeting with Aidan and his business partner Steve in Las Vegas last year (at their Blueprint Academy mastermind event), it finally clicked that I could make a profit using this business model and by leveraging the Shopify platform.
I created a Shopify account and got started right away.
In fact, the very first product I put on my Shopify website made me sales! Unfortunately though, my 'cost per purchase' was too high. It wasn't quite working, so I decided to move on to my next product.
Following my first taste of success, my second product was a T-shirt.
I had some amazing designs produced for me using designers on 99 Designs (https://99designs.com).
Although I had some sales, my cost per purchase was again too high and I couldn't quite make ends meet. I decided to move onto my next product, this time following Steve and Aidan's recipe to the letter, and using AliExpress to source my products.
AliExpress is an online retail service comprising of small Chinese businesses offering millions of products to international online buyers. You never need to hold any inventory, and only make a purchase when your customer places an order on your ecommerce store.
On November 3rd, I achieved my highest daily revenue to date; 636 orders with sales of $16,733.70 – all in just one day!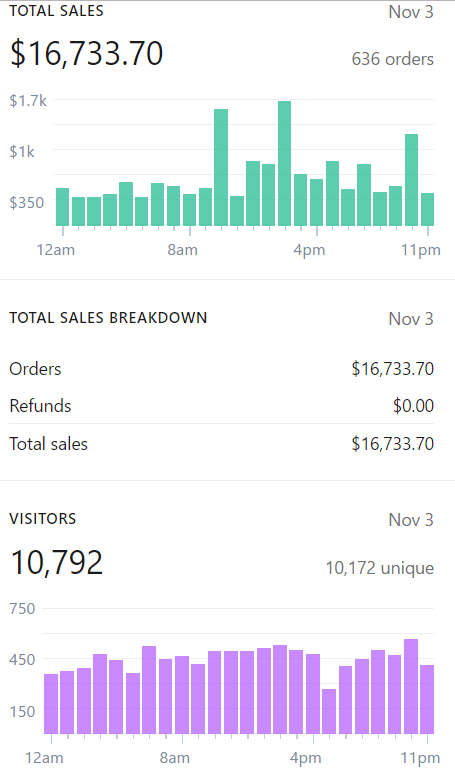 This time I had struck gold, and not only found my winning product, but also my winning niche! I've since found another 10 winners in this niche, and it shows no sign of slowing!
Take a look at my Facebook ad campaign screenshot below from my latest winners very first day (the screenshot is from January 12th, 2017):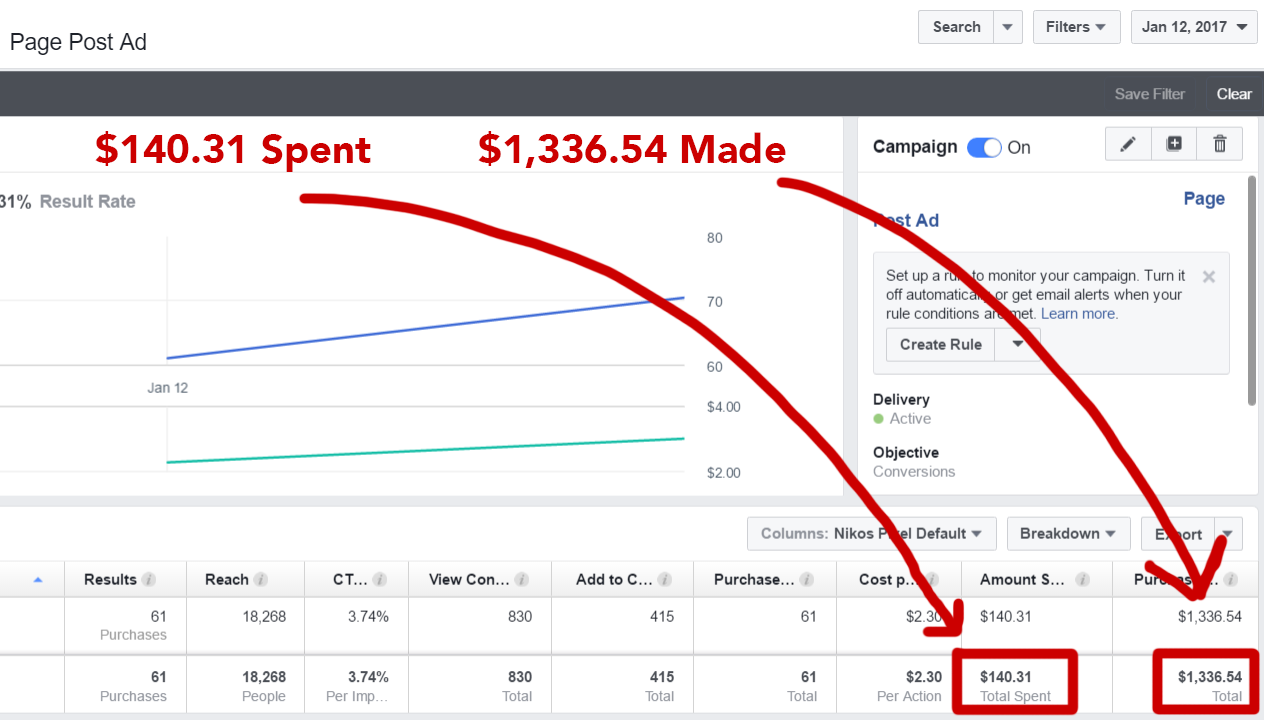 I am now lucky enough to work with several different suppliers for my products, but when starting out, I highly recommend using AliExpress.
I Made $219,654.04 in January 2017!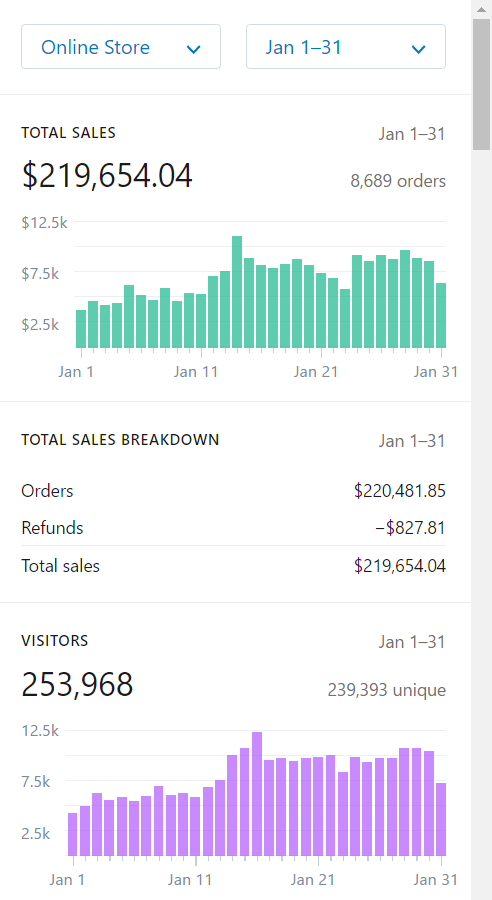 So What Advice Would I Give To Someone Interested In This Business Model?
The number one thing I'd say, is make sure you give your customers an offer they can't refuse, an offer they can't say no to. This is an extremely powerful tactic, especially when you're starting out on your eCommerce journey.
Look for a product that your audience is craving, then set about running your ads.
Here's a sneak peek at my Google Analytics account, 87 active users, and 7 purchases all happening at the same time!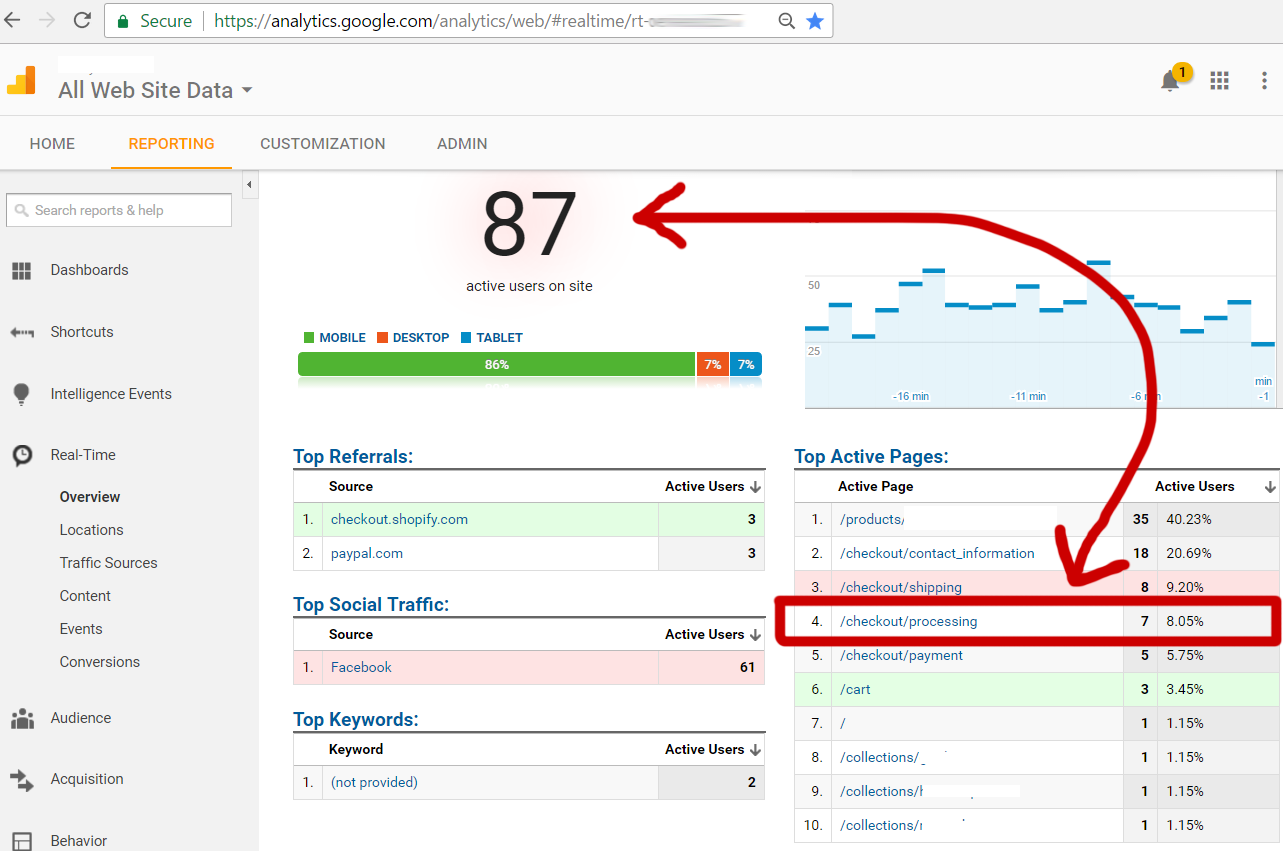 It's Not Just Money…
And it's not just money that my stores have been generating, they're also building me a large list of subscribers, people who have purchased products from me.
The screenshot below was taken in October 2016, and shows almost 200,000 email subscribers (I've now far surpassed this number!):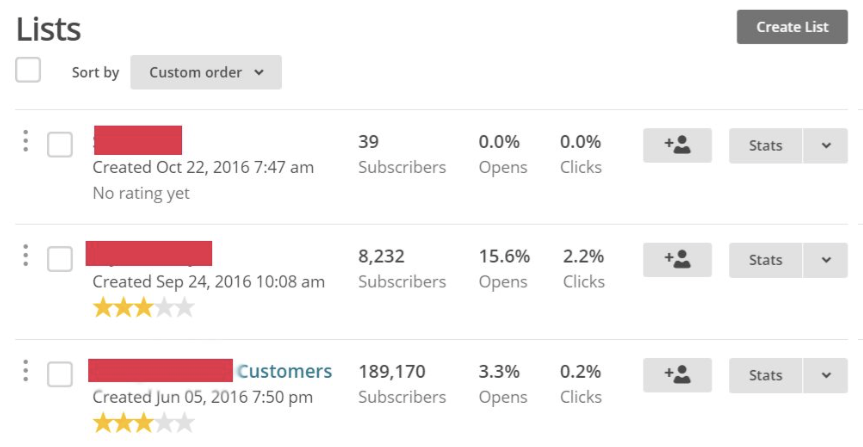 Why Use Shopify?
Shopify is a cloud based platform, ideally suited to small and medium sized businesses, this is definitely one of the best options to start and grow your online ecommerce business empire.
WordPress is fine to start with, but when you start ramping up your business, Shopify will provide a more stable platform, and has a few more features and tools built in to it.
I've not looked back since launching my first Shopify store, and providing you get the basics of setting up your store correctly, it can be a goldmine in the right hands. Shopify is an easy platform to use, Shopify have tons of training videos, which are incredibly helpful for beginners with no prior experience.
=====================
Check out Aidan's 'Shopify Supremacy In 38 Minutes' blog post where you can learn how to build and optimize a Shopify store in 38 minutes or less. This Shopify setup guide also includes a downloadable step-by-step PDF and start-to-finish video. It also includes the apps Aidan and Steve uses to make their own stores work, plus free Shopify themes, and WordPress migration tools.
https://www.aidanbooth.com/shopify-setup-guide/
=====================

Stumbling Blocks Along The Way…
As with any business, I encountered many stumbling blocks along the way including, but not limited to the following:
Economic crisis in Greece
Credit cards not working abroad (being based in Greece)
Unprofitable Facebook campaigns
Unable to monetize my business
English is my second language
And many more along the way…
Can YOU Do This?
The answer to that is quite simple, of course you can, any business requires hard work and determination. There will be stumbling blocks without doubt, and this is where many people give up. The key is to keep going, overcome the problems, talk to someone, do whatever it takes, and most of all never give up.
Having tried and tested just about everything in my ecommerce business, I'd like to share with you my 10 top tips to starting and growing your own ecommerce business:
Nikos's Top 10 Tips To eCommerce Success
Find a niche that's easy to sell in
Use a broad niche, not a small one
Start with one niche, and stay laser focused
Start small, then scale up from there
Set up the basics of your ecommerce store correctly, i.e., pixels, etc.
Find products that sell on Facebook with an appropriate audience
Have an offer no-one can refuse
Have faith, be focused, and learn as you progress
Learn a method and stick with it
Go that extra mile and never give up
Having learned the 100K Factory methods from Aidan and Steve, I have successfully built my eCommerce business to an exponential level within a very short space of time. I even took a month's holiday with my family during this time, the beauty of this business is being able to run it from anywhere in the world.
What If Something Doesn't Work?
Don't give up at the first hurdle, try, try and try again…
Change the picture you're using in your ad, change the name of the product, change the ad audience, change the pricing strategy, keep making changes until it works.
It goes without saying, testing is key, don't be afraid to test everything on your store to get optimal results.
From choosing different products, testing different pricing, re-writing product descriptions, etc., it is essential to test everything, especially if something is not working the way you want it to. Look at your procedures and methods, and refine them accordingly.
A Day In The Life Of A Million Dollar Business Owner
A typical day in my world starts at 1pm (yes, in the afternoon!), enabling me time to spend it with my family, and often consists of the following:
• Starts with checking emails
• Deal with support requests – forward to my support team
• Look at Facebook campaigns to see how they are progressing, and optimise as necessary
• Create orders for suppliers
• At the end of the day, I go through tasks for the following day so that I know exactly what I need to continue on with tomorrow.
Scaling My eCommerce Empire
Initially working alone, I started making money in July 2016, and by September 2016, only two months later, I had hired ten virtual assistants to help grow my business to the next level (these VA's were based in the Philippines, I was paying them $3/hour).
I started producing videos to help the virtual assistants with the correct procedures and methods to help scale the business even quicker.
From there, the business grew extremely quickly, and I have since used my programming background to make some of my own apps to save a lot of money and time. I've since optimized my process, and now have five virtual assistants (still based in the Philippines).
=====================
For more information regarding how to hire and manage virtual assistants, check out Aidan's blog post; 'Virtual Assistant Gameplan', where he dives deep into the processes used to hire and manage VA's, and the action plan to help you get started:
https://www.aidanbooth.com/virtual-assistant-gameplan/
=====================

What NOT To Do…
I've given you my top 10 tips to starting and growing your ecommerce business empire, but what about what NOT to do, learn from some of my mistakes!
Don't have too many Facebook campaigns running at the same time, concentrate on one or two (not like I did and have 20 campaigns running at the same time, each with a range of ad sets)!
Don't scale too quickly – scale in small steps so you know what is happening in your business at all times. It's easy to lose track of where you are if you scale too quickly.
Don't be afraid to step out of your comfort zone and try new things. Test new types of ads, keep learning to find out what works best for your store.
Don't go it alone, find a mentor, someone that can help and train you, and make your business a success.
Don't give up – ever!
My Objectives – 2017 & Beyond
Expand to selling products on Amazon
Automate the daily management my current stores
Build more stores, monetize, sell and repeat
Continue to grow my revenue and profits
Useful Tools & Resources
There are many tools that I use to help run my online business, here are a few of the resources that I use every day:
Final Words From Nikos
If you're thinking about getting into the world of ecommerce, this business model really works. You can work from anywhere in the world, have the freedom to make your own decisions, and if you put in the time and effort, you can literally make as much money as you want.
There is no other business that I know of that allows you the time and freedom the ecommerce model can offer, and there is no limit on the amount of money you can make, whilst securing a financial future for your family at the same time.
Our Thoughts
In conclusion, if you're passionate about generating passive income from home, you simply cannot afford to overlook ecommerce as your chosen business model.
The 100k Factory method that Nikos followed was first launched in June 2015. It was subsequently followed by 100K Factory Ultra Edition in April 2016. The success seen by students in that program has surpassed anything that Steve and I have ever seen before online.
We're very excited to announce that we'll shortly be launching a new version of 100K Factory called 100K Factory Revolution. This will be the third and FINAL edition in our 100K series, and it's set to shake up with world of eCommerce in a BIG way.
To get on the waiting list for 100k Factory Revolution, click the button below:
Look out for an email from us soon!
Thanks for reading,
Aidan (and Nikos!)
P.S. Leave a comment below, we'd love to answer any questions you may have about Niko's story, the business model featured in this post today, or anything else.