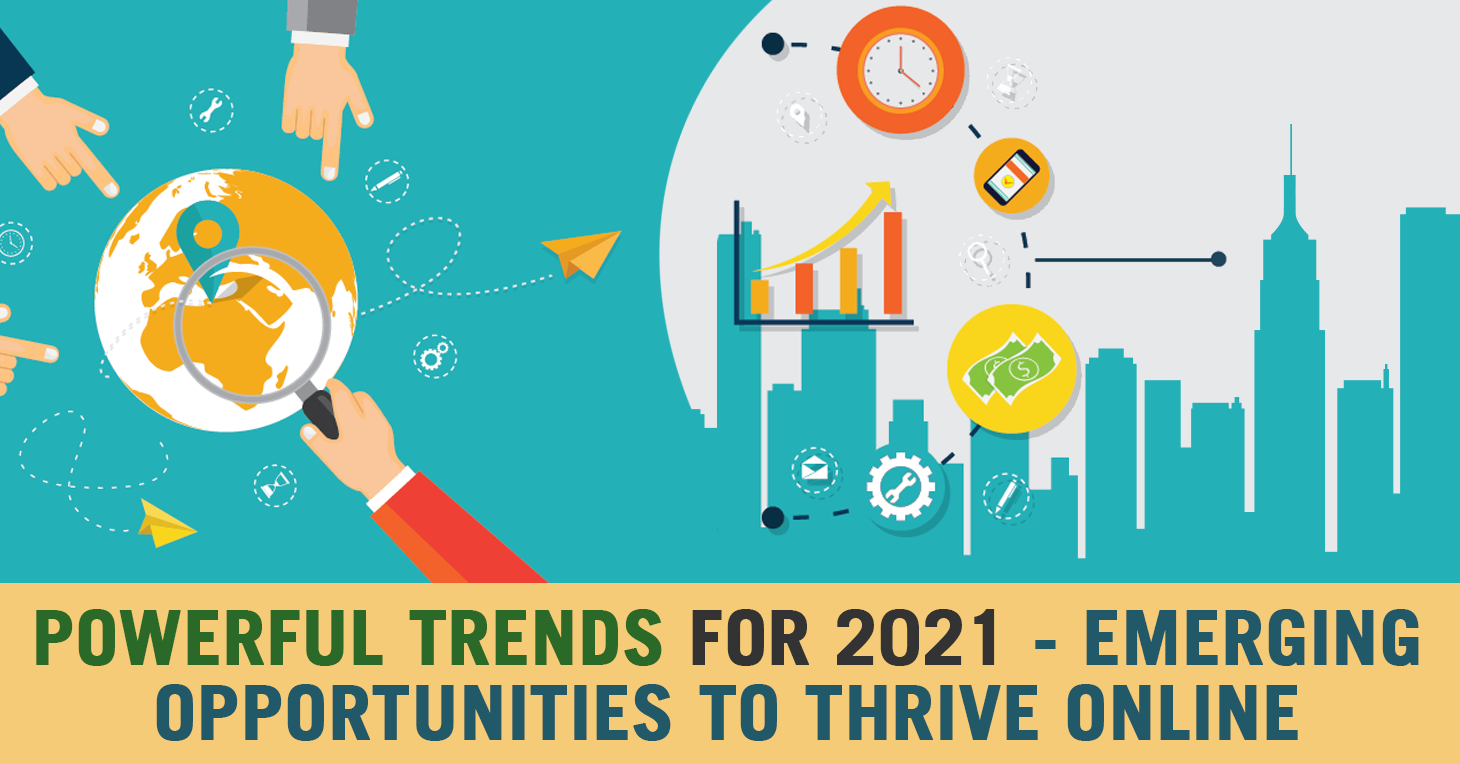 We're already finished the first quarter of 2021, but I see a lot of powerful digital trends coming to fruition this year. In the video below, I will talk about these trends so you can tap into, enjoy nd reap the rewards of being on the cusp of advances and changes in the online landscape.
By far the biggest change last year were millions of new people buying products online, due to lockdowns and physical store closures. Digital sales during cyber-week increased by 29% in the U.S., or $60 billion dollars spent on the web alone!

With so many people working from home and shopping online, the economy has changed forever. Companies that adapted found new and better ways to do business and thrive online.
In the video I discuss emerging trends such as:
Instagram Reels – Launched in August 2020, Instagram launched Reels to compete against TikTok. They are short, 15-30 second clips that are sharable. With the power of Facebook behind it, and the launch of direct ecommerce shopping on both platforms, it'll be interesting to see where Reels is headed!
Marketing on Tik Tok – Speaking of Tik Tok, this platform is rapidly maturing, and is no longer the domain of teens. You can also add Tik Tok videos to IG and other social networks.
Google Shopping – It is now free for merchants to sell their products on Google.
YouTube Shopping – Google has set the wheels in motion to turn YouTube into a shopping destination. One day soon, will EVERY product seen in ANY video be for sale? Integration with Shopify and other ecom platforms may mean direct competition with Amazon.
There are many more trends I discuss in the video, so please click below to watch!
Links and resources mentioned in the video:
I'd love to hear what you think and of any other trends you may have noticed. Leave a comment below, thanks!
Finally, before you go, grab yourself a copy of our '7 Bullet-Proof Business Blueprints' to learn about the 7 most viable online business models:
To your success,
Aidan