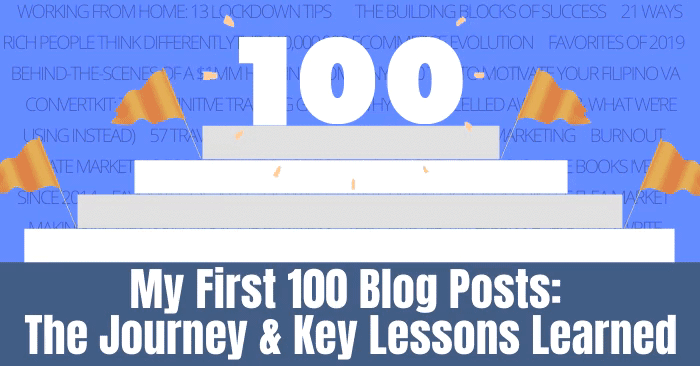 It's been 96 months – 8 years since the first blog post I wrote here in May of 2012. And today's blog post marks my 100th post, thanks for visiting!
AidanBooth.com started out as a passion project to share online marketing information with my subscribers. The idea was to post one blog per month (which I've done!), and over the last 100 posts, we've had millions and millions of visitors.
What started off as a tiny little project has turned into something significant.
Before I get into some take-aways, here are some interesting stats…
Interesting Stats
The average visitor time on this website per visitor has been 2 minutes and 58 seconds – I don't know how that compares to other blogs in this space, but it's a lot of time that people have spent on here (collectively, it's in the vicinity of tens of years worth of time spent on this website!).
The most visited post has been the GDPR: Report, Checklist, & Tool Download. It was quite an in-depth analysis at a time when many people were concerned about it.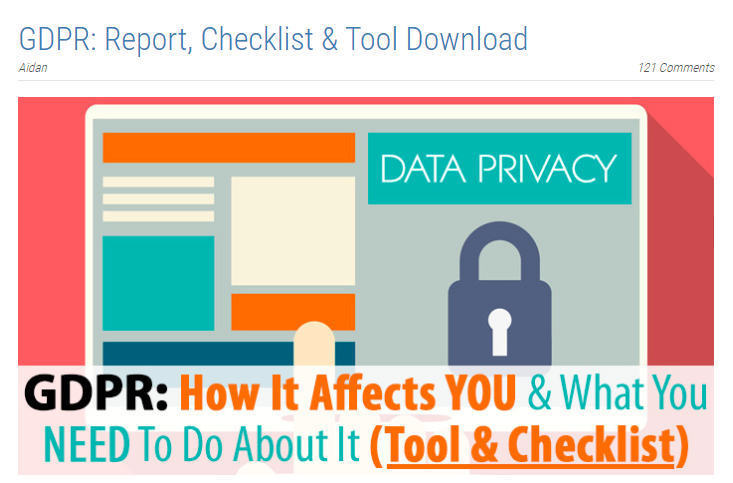 The 'Books I've Read' post has also been very popular. Here I detail all the books I've read since 2014, and I update it monthly. If you're looking for some good reading material, check this out.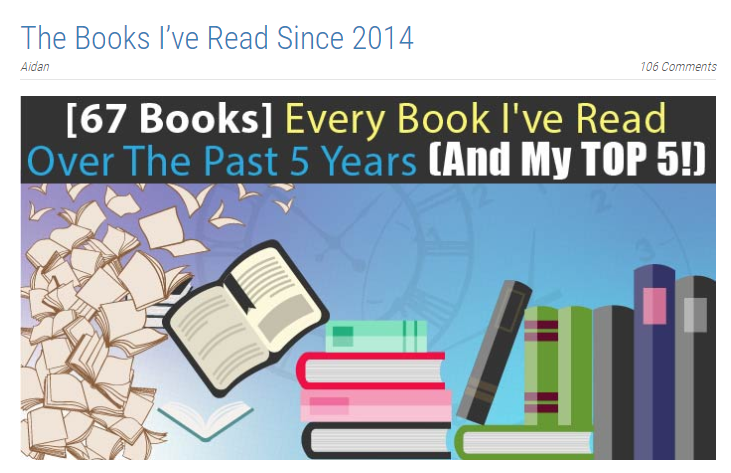 The 7 Bulletproof Business Blueprints has also been very popular, this blog post took a look at 7 different online business models and how they stack up against one another.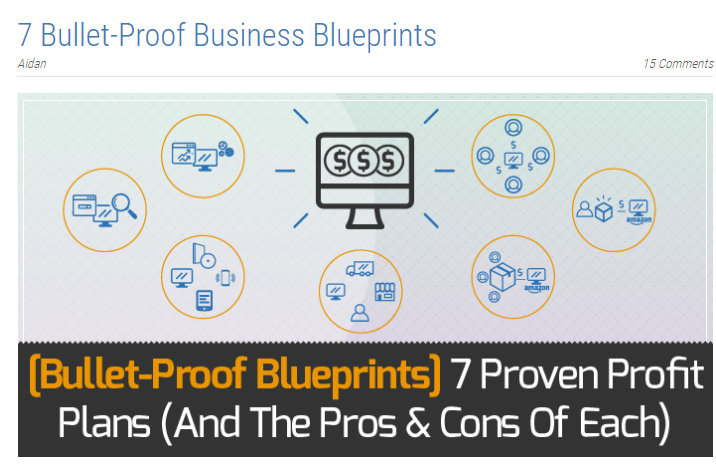 My Outsourcing Case Study has also been very popular, in this post I show how I outsource a project from start to finish.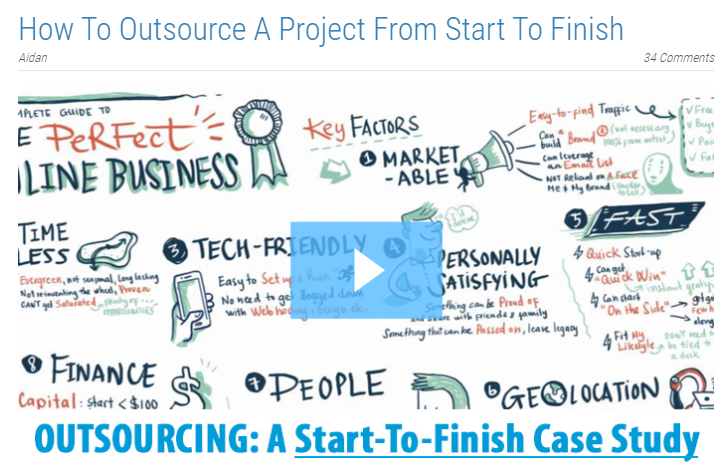 And the Content Marketing Masterplan post was also very popular.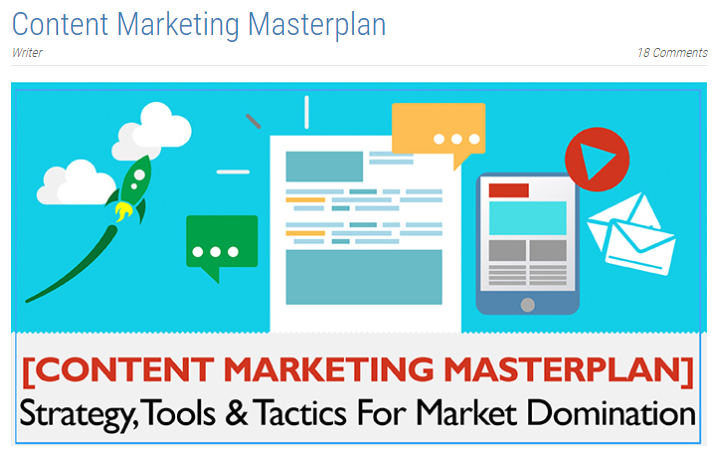 NOTE: The above 'popular posts' are are based on traffic volume to each post.
Before And After
The website has changed quite a bit, from this original design: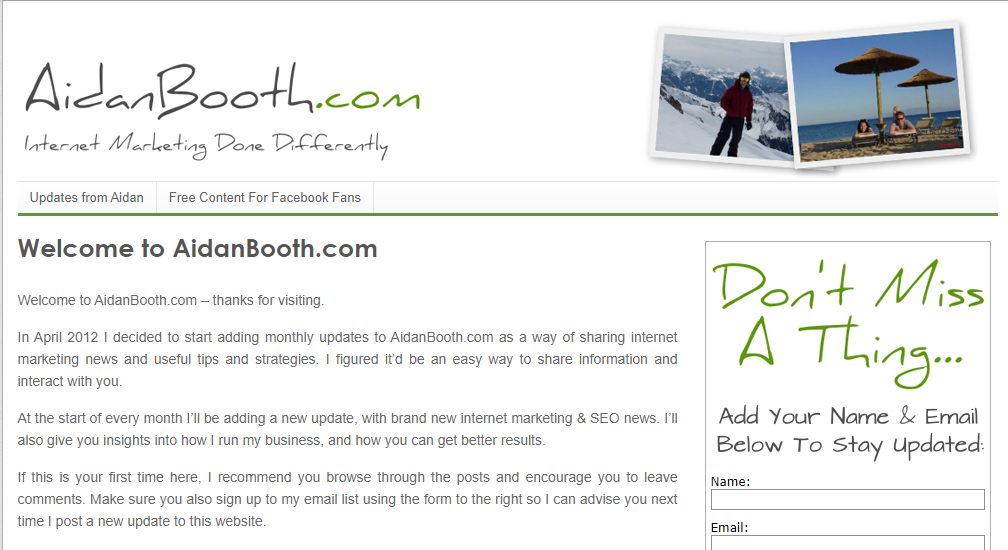 I thought my original design looked okay back in 2012, but obviously it has changed a lot now as the business grew and the web has changed. Here's what it looks like today, in 2020: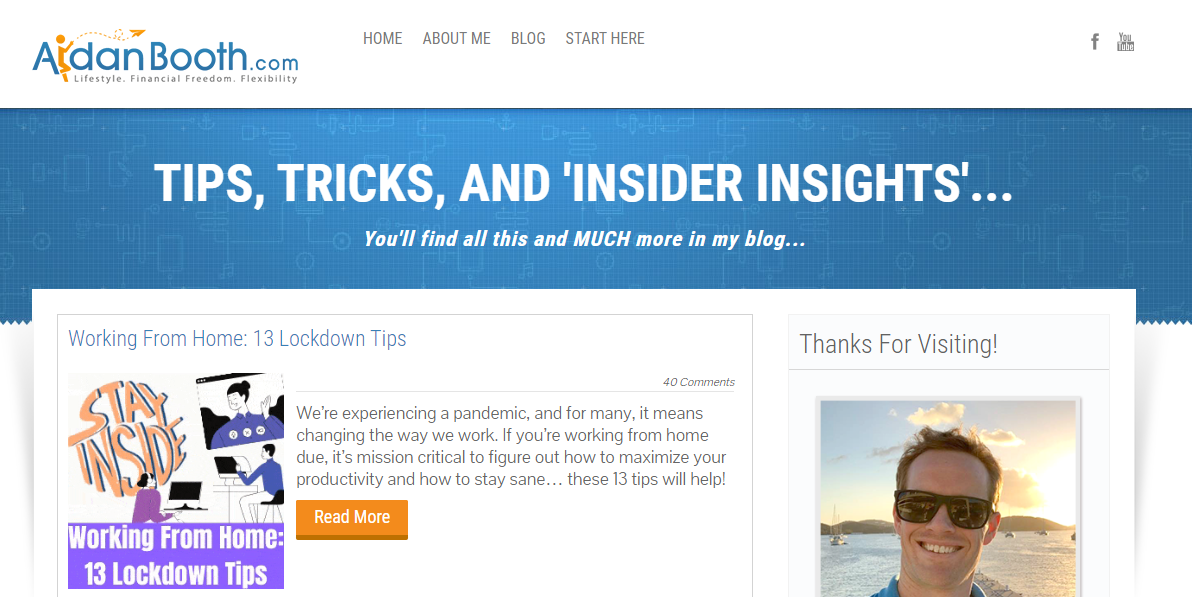 In terms of my personal life, this blog post has always been quite a good marker for me in terms of time… Each month has always sort of crept up on me even though I've had good content plans in place.
What Changed In My Personal Life
Here are a few snapshots of personal changes over the past 8 years…
I got married.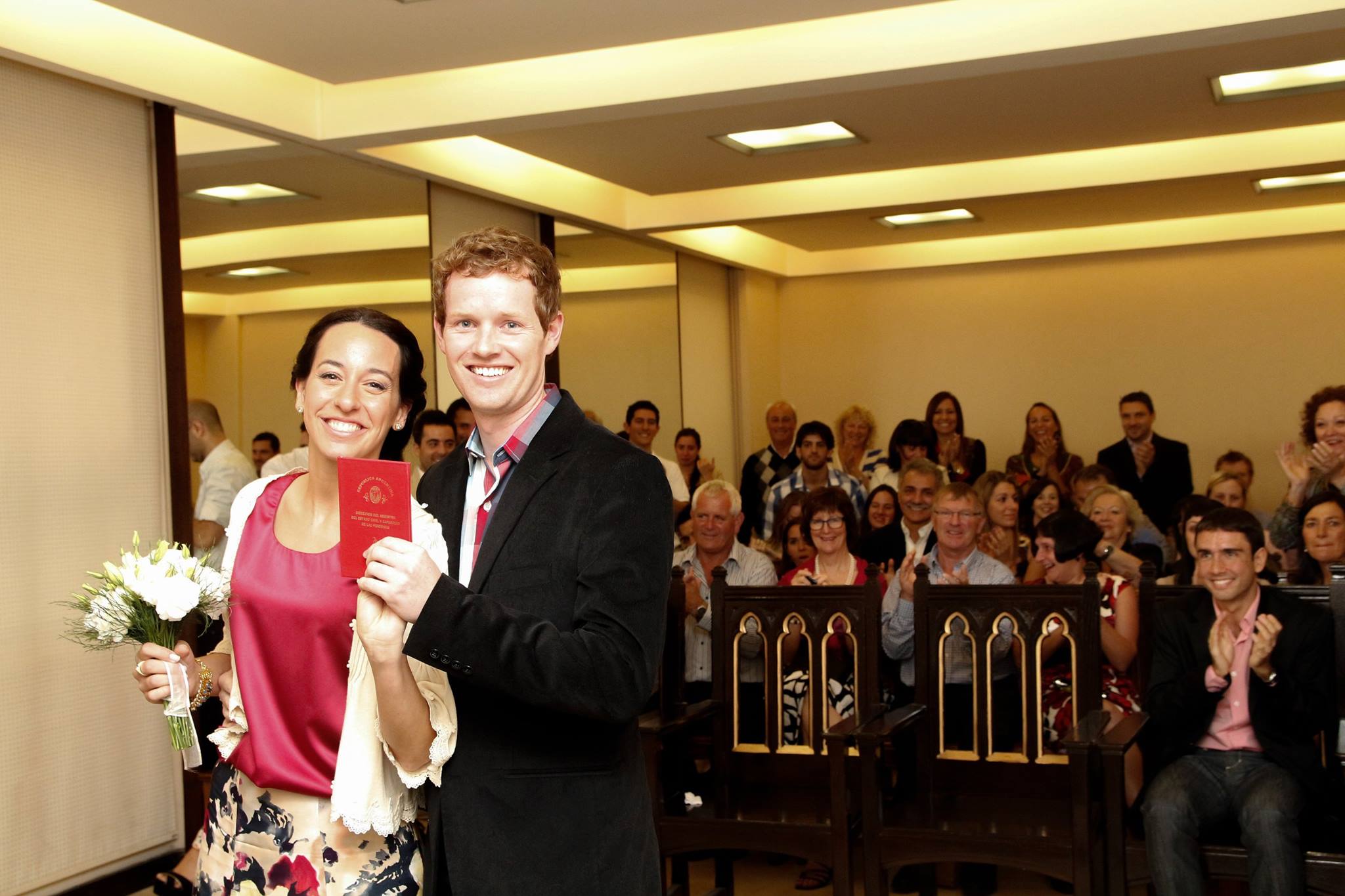 I've had two kids.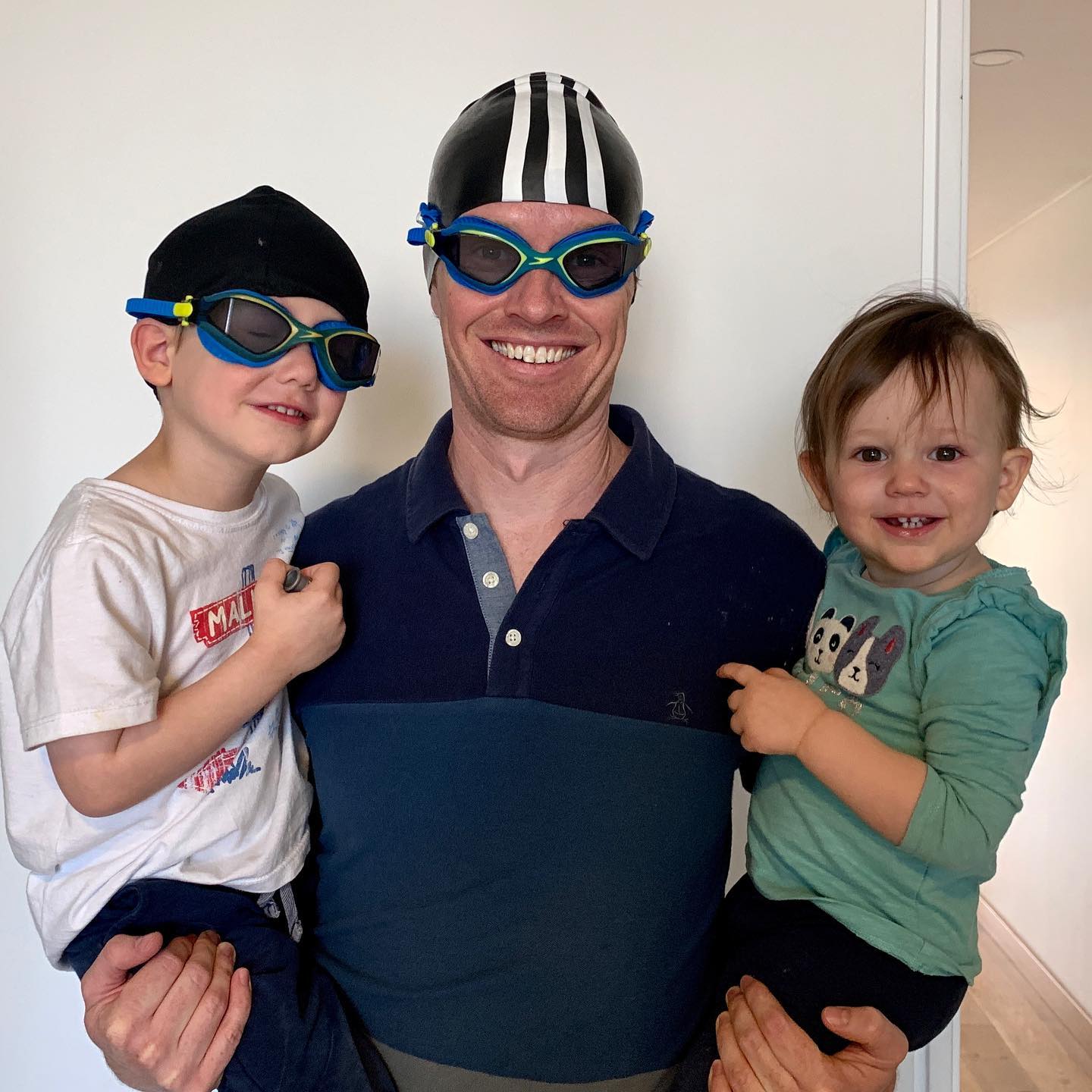 Merged my business with Steve.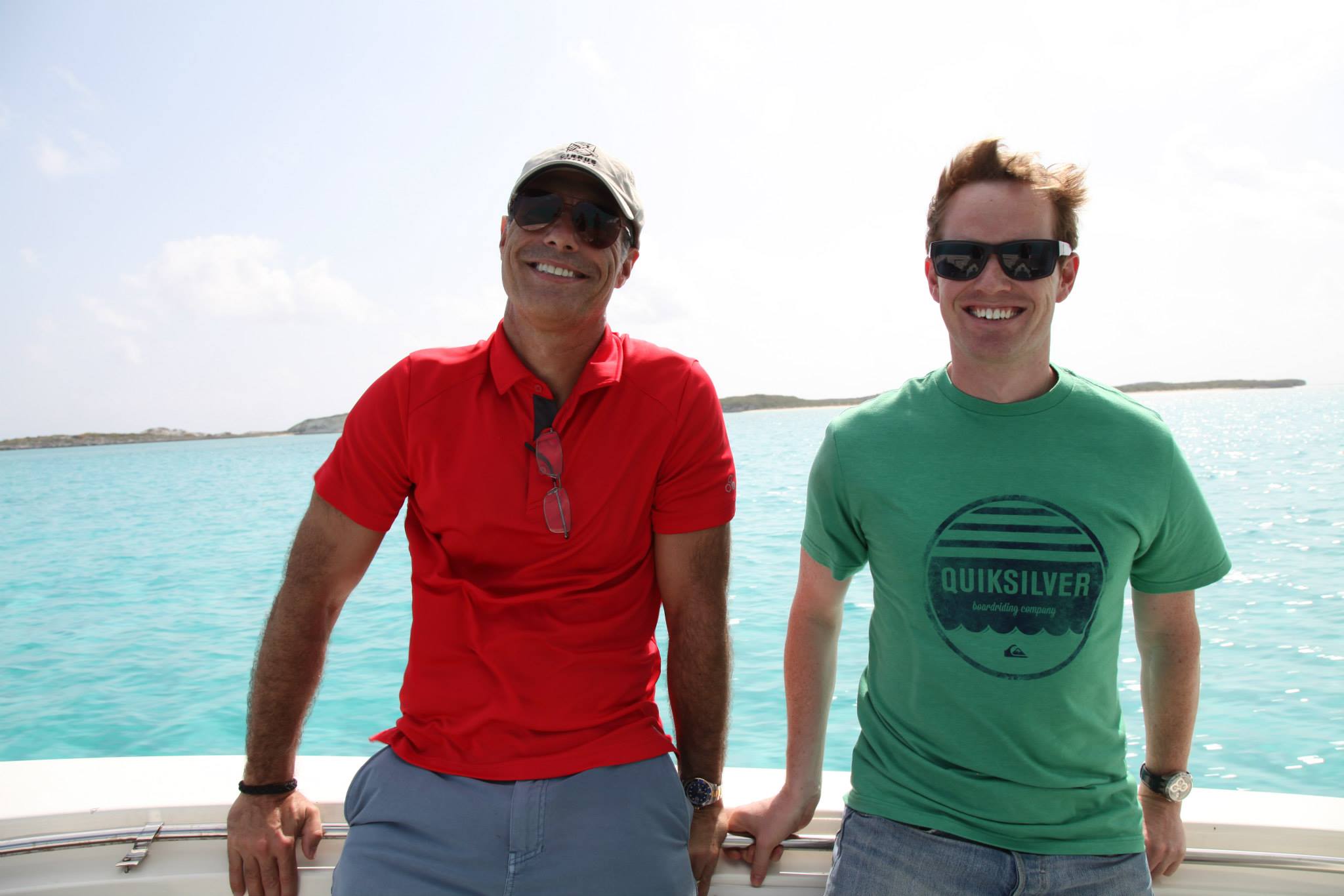 Went from having a team of 2-3 people to over 60 full time employees all over the world.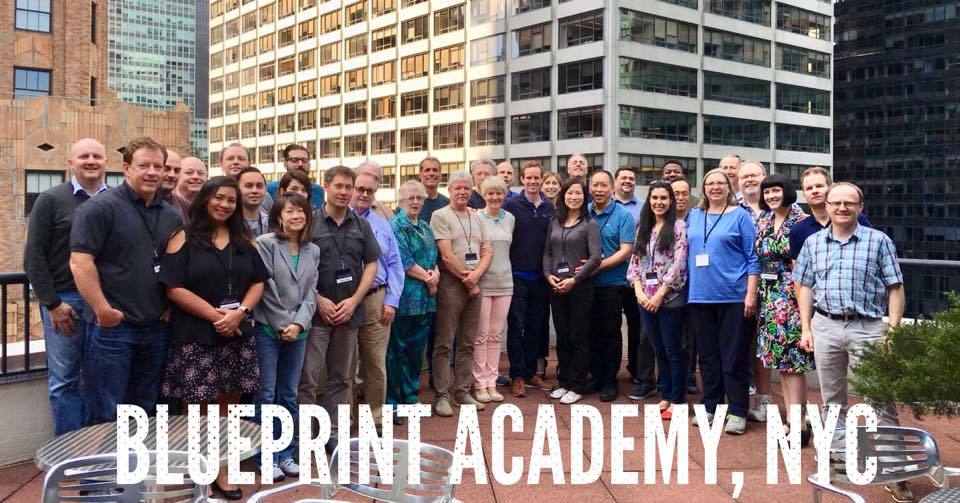 We opened an office and a warehouse in China (Guangzhou), and a second office in Pakistan (in Sialklot and Lahore)…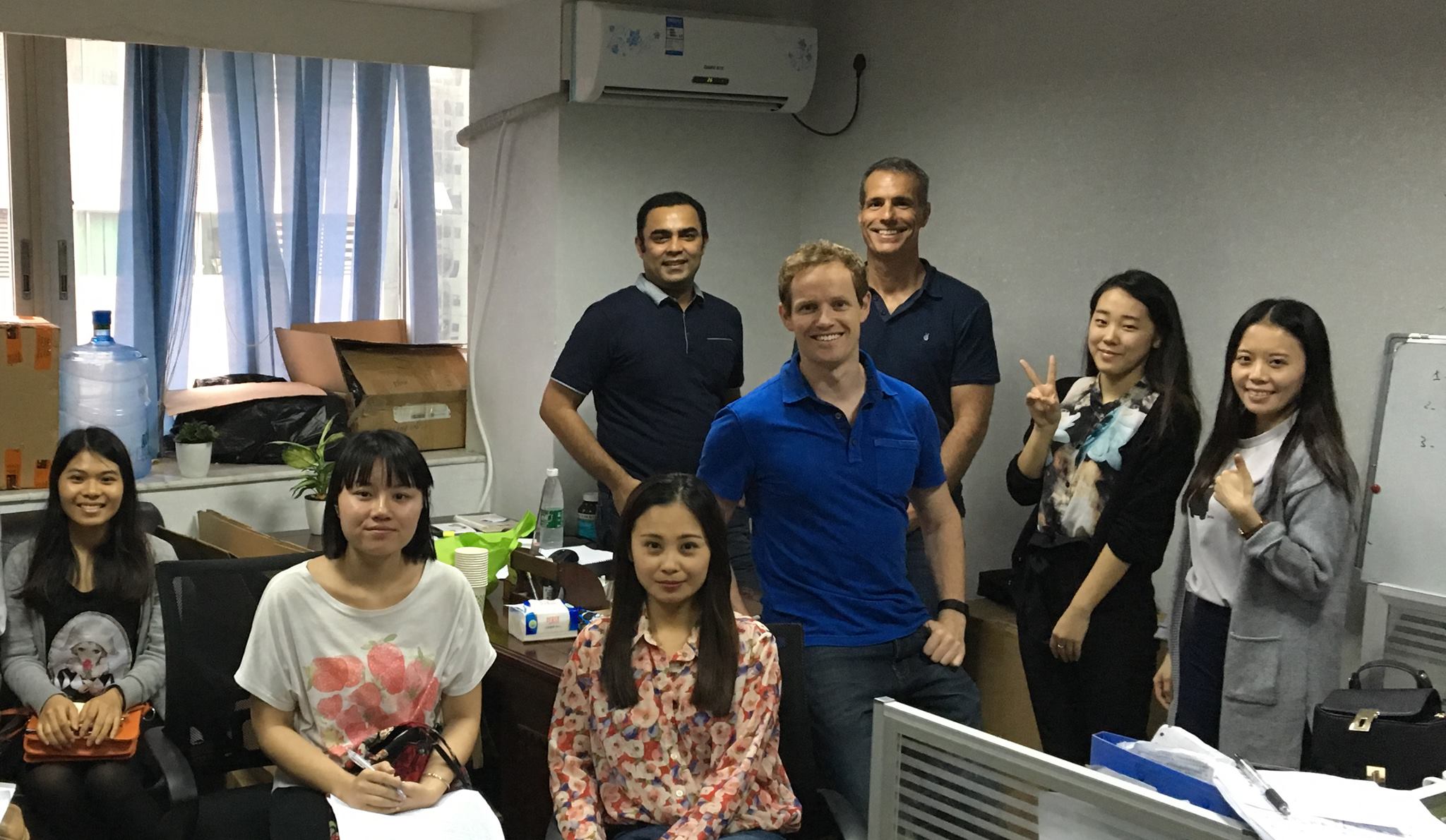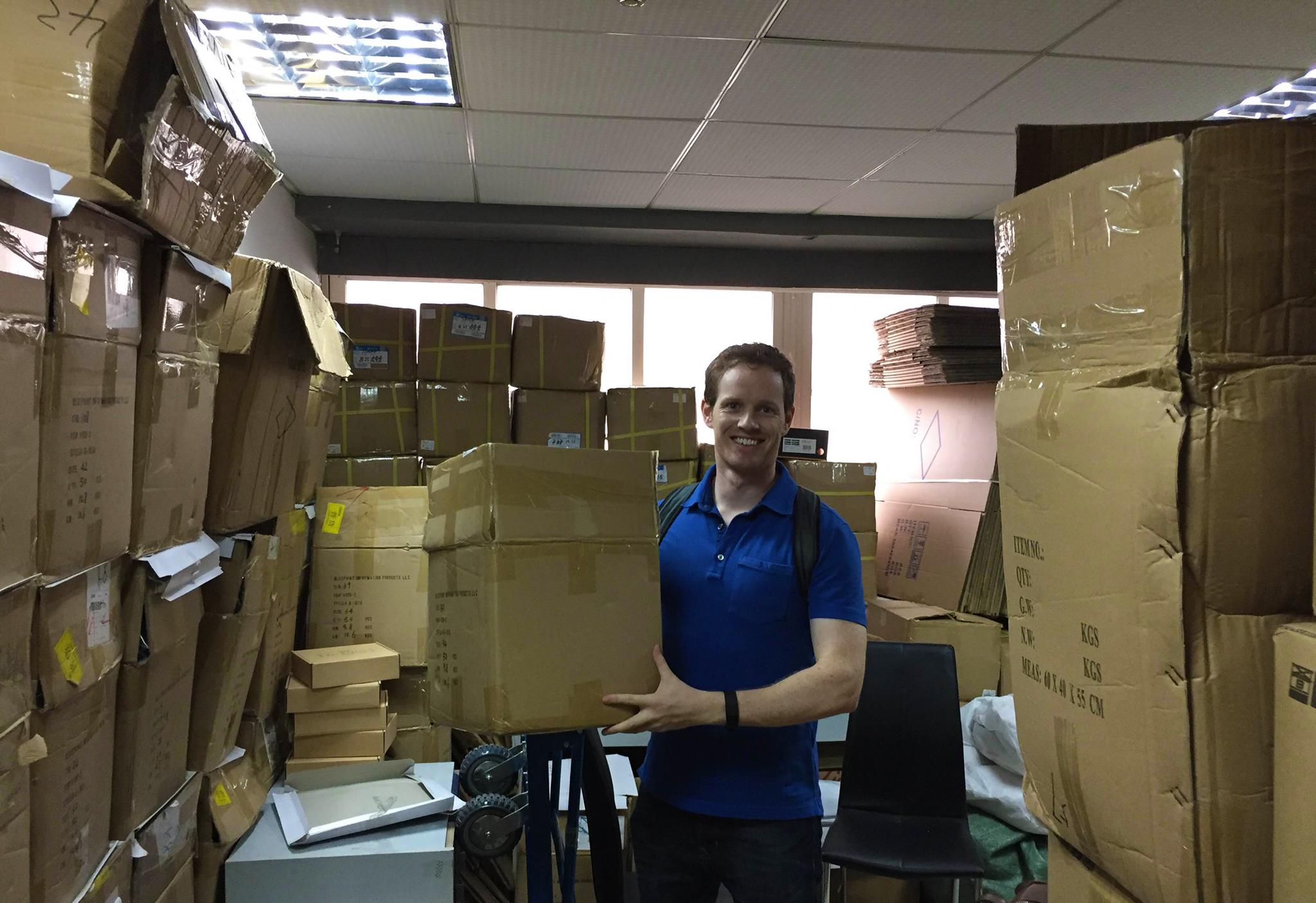 I've built and sold 679 different websites, and done over $50,000,000 in online sales.
I've also built an email list the size of a small city over the past 8 years, with several hundred thousand email subscribers.
I've travelled to 40-odd countries across Europe, Asia, North and South America, and Oceania. A lot of it was for business, but a lot of it was also for pleasure. I certainly couldn't have done any of it if I didn't have the business I have today.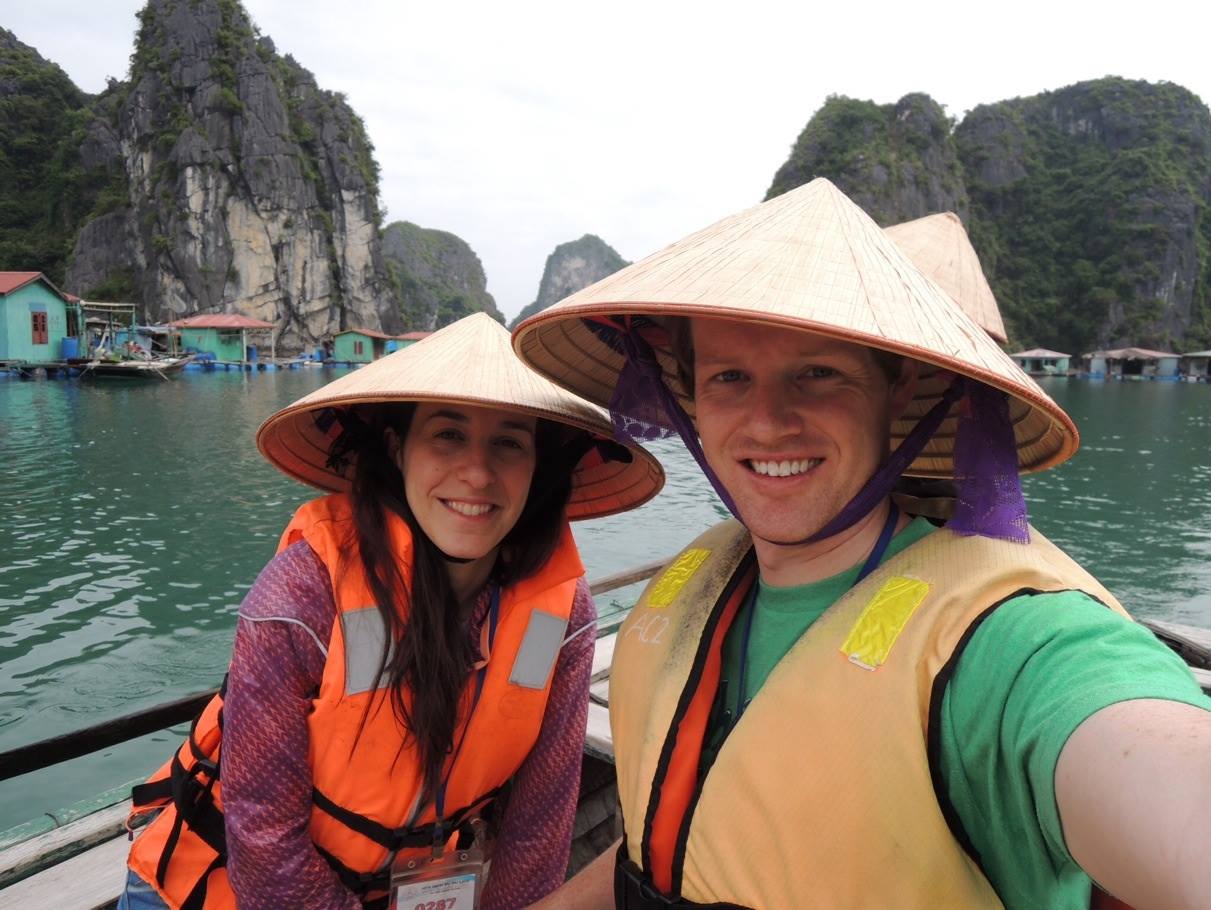 I've lived in different places as well – in Paris, London, the French Alps, Barcelona, New York, Las Vegas, New Zealand, and currently Buenos Aires.
We've had 23 live marketing events.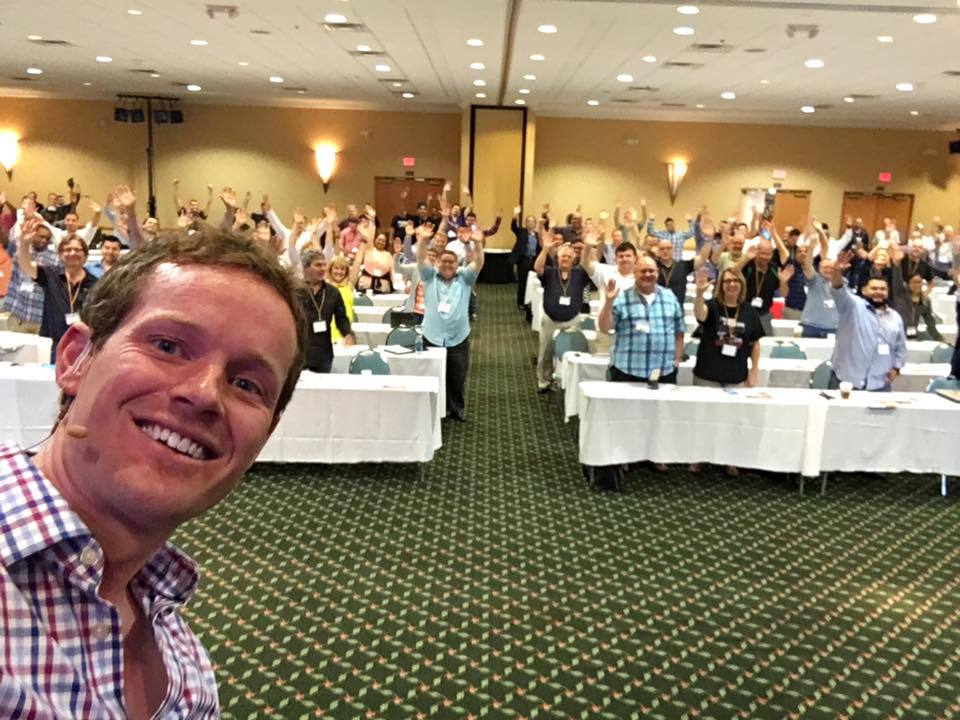 I've become an Italian citizen… ciao!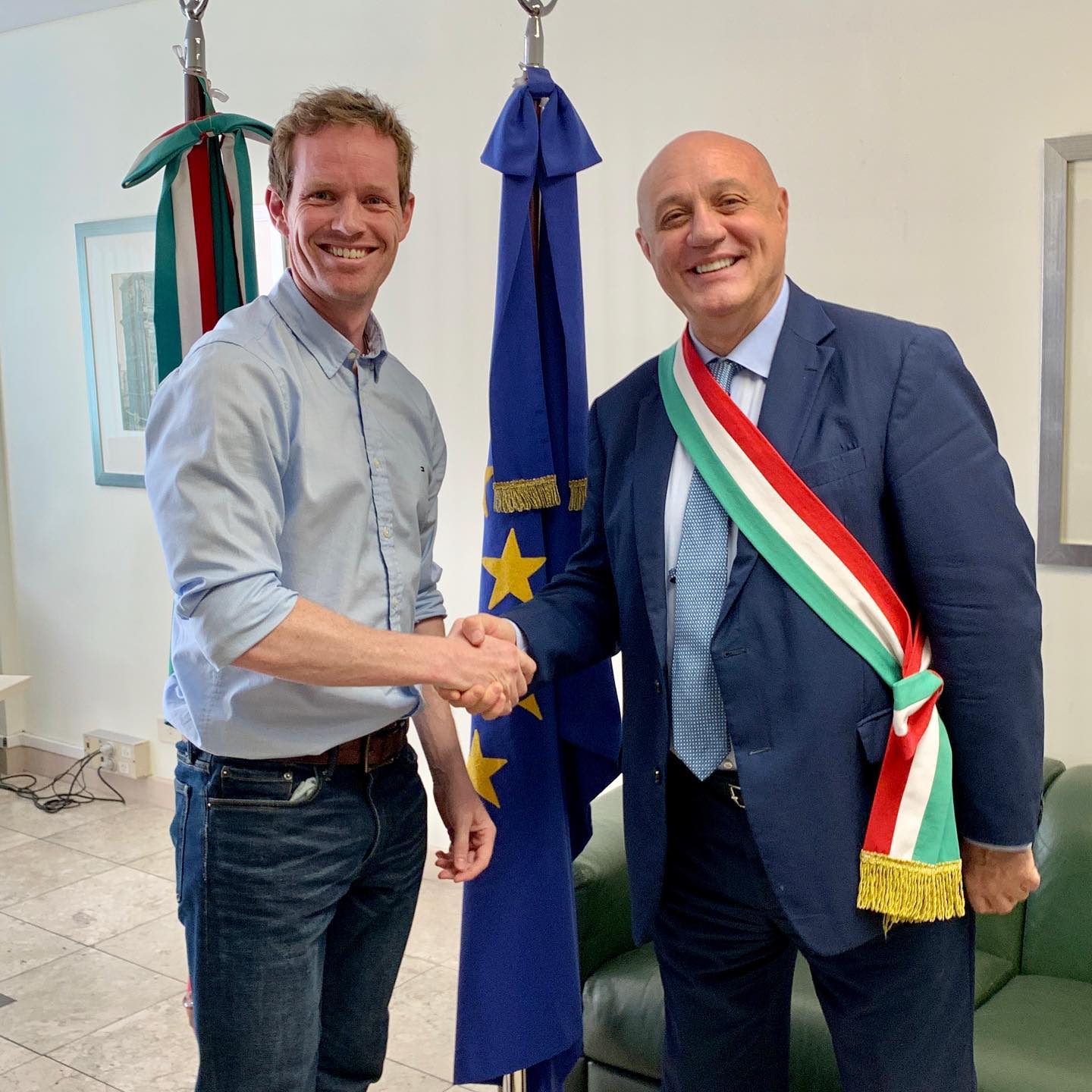 …and an Argentinian resident, hola!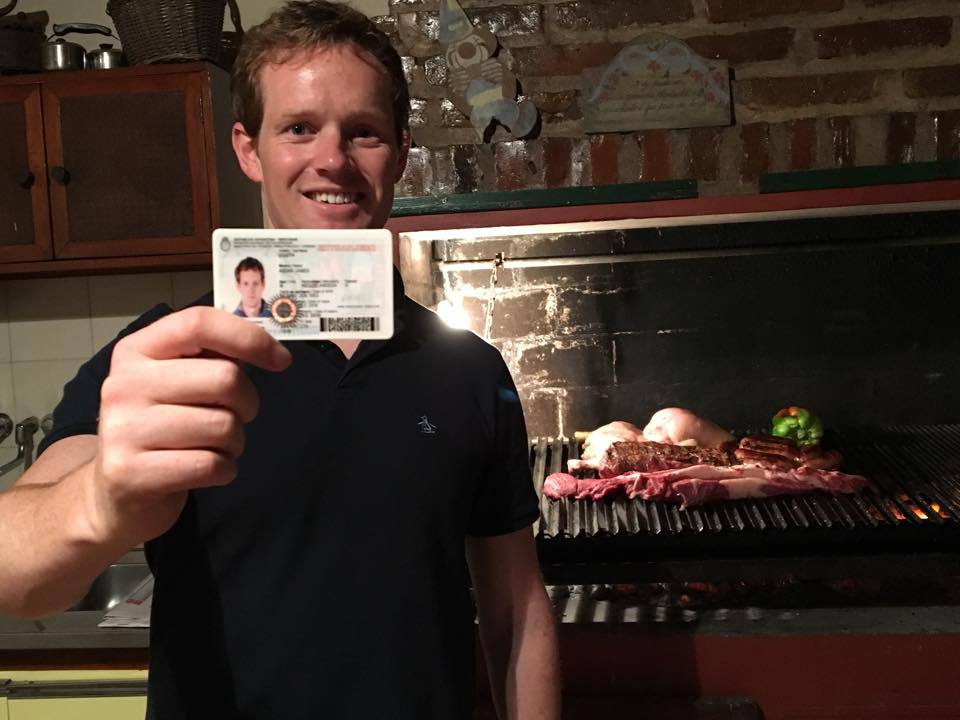 I've grown a portfolio of property around the world, not just in New Zealand, but also in the USA and Argentina.
I've started traveling exclusively in business class. This may seem trivial, but when you're racking up a lot of emails, it makes a huge difference. Beyond that, it also has a lot to do with building a mindset that is on abundance and not scarcity.
Some of my health has deteriorated and some has improved – I've got glasses now that I use from time to time, which I certainly did not have 8 years ago!
I started drinking a lot of coffee, which I didn't drink before (this daily ritual began when my son was born).
What I Would Change
Anyway, these are just some of those trivial markers that I have come through over the past 8 years and 100 blog posts. Reflecting on these, there's a lot that I would do differently if I were to start a blog from the get-go again.
A Business, Not A Hobby
To begin with, I would start it as a business, not a hobby. I would start it with a business plan, built around a vision. I'd determine an objective, why am I doing this, what am I trying to get out of it.
I would map it out, and spend my time planning the resources that I would want to have, the timeline, how much money I would pour into it and what I would expect to get back out of it. I would focus on it as a business project, not a hobby.
I started this as a hobby because I enjoy it – and I still do. I enjoy writing these posts, but if I had treated it from the get-go more like a business with specific objectives, then it would probably be something even more impressive, perhaps it's be 100 or even 1,000 times bigger… who knows?
Syndication Of Content 
I've always been a little bit slack with this, but in hindsight, if I was going to do it, I would do a much much better job of it. For each blog post I create, I would get it to other places as well, such as in Youtube, maybe a podcast, maybe turn it into an infographic, and certainly across different social media channels.
I'd definitely do a lot more syndication, and I'll get a lot more prolific.
I've done one blog post a month because it's been like a hobby project, but if it was a blog that was going to run like a business, then I'd get much much more prolific and publish at least one post per week.
Hire A Team
It wouldn't be me who would do all the writing though – it would be a team of writers, people far better at content creation than I am. Most importantly, this would free up my time to work on other projects while still being able to oversee the blog development.
I would hire help and keep it super simple. I'd aim for simplicity. The current design I'm using is a custom WordPress design that has worked well, however, there are certain things that I could do to simplify it, a lot of things I didn't know about when I was starting.
It's easy to get into little details which don't really make much difference in the grand scheme of things, but I would focus more on keeping things super simple because minimalistic style blogs are the ones that seem to stand the test of time. They don't require much time or energy in updating them.
A Lot More SEO
I'd also do a lot of search engine optimization. Millions of visitors have come to this website, but it could have been millions more if I had gone to the effort of optimizing each post that I've done in an SEO friendly way to give it a chance of getting ranked in Google and other places. It also wouldn't have taken that much longer, maybe it could have multiplied my traffic 10x.
Long-Term Thinking
In hindsight, I would have thought a lot bigger about this. In most of our projects, we're quite good at thinking long-term for 5, 10, or 15 years, but for this blog, I never treated it that seriously. If I had thought about this with the longer term in mind, then I would have done things differently.
I haven't tracked my yearly milestones because I didn't treat the blog as a business. I was writing for the subscribers month after month, people like you who are reading this. I could have achieved that while still making it more of a business in general.
The money that it makes could have been directly responsible for a large income stream instead of kind of indirectly – and I say indirectly because this blog has a lot of subscribers, and they funnel into different parts of our business, but the blog could have been a business in itself.
Not that I can't make these changes now – I can, where do I want to be with 200 blog posts, or in a few years time?
I've got this amazing foundation of 100 blog posts and I can build on that for sure. It just comes down to if it is one of the projects that I really want to pursue.
We've got 5-6 different projects now that are quite big businesses – do I want to add a blog, a content marketing component specifically in the online marketing space? It's not necessarily something that would make sense for me to dedicate a lot of time to, but I still do enjoy the blogging and writing component of it.
8 years ago when I started, I didn't have 5 or 6 other big projects, so I absolutely should have looked at it in a more long term way.
Branding
Another thing I recommend people consider when starting a blog is the branding, should I have used AidanBooth.com, or should I have used something more generic, like 'SharingIdeas.com'.
I always had in my mind that I would get into teaching, so in many ways, I am building my own branding here: the Aidan Booth branding.
However, if I wanted to one day sell this off, it wouldn't be as much of a sellable asset. It would definitely be sellable because of the traffic it gets, but I'd then be selling my own name. Whereas if I had called it something generic, then it would have had a completely different resell potential.
I do think there's a catch-22 here though because I think a lot of people have been able to relate to me directly through this being in my own domain name, my own name. Even if I were creating all the content myself on another brand name, it might not get the same impact as what it's had coming directly from me on this blog.
I hope you get a lot out of this blog, and I would love to hear your feedback about it. If there's a specific post that you have found to be very useful, please let me know in the comments below. If there's a specific topic you would like me to cover, please also let me know.
Keep on coming back. We have new blog posts every 1st of the month – been going on for a hundred months now, so I don't think it's going to abruptly stop anytime soon! I do appreciate you coming here and reading and commenting.
Thank you once again, and I hope you get as much out of this as I do!
See you again on the 1st of next month.
Cheers,
Aidan