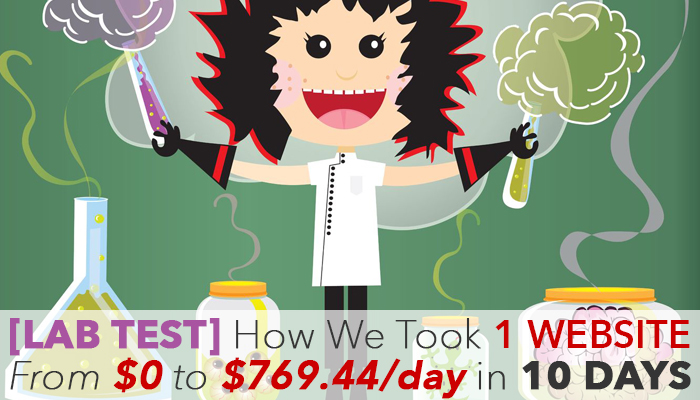 Hi, and WELCOME to the 1st May 2015 blog post on AidanBooth.com!
Today's post is one I've been excited about writing for some time now for a couple of reasons:
It's the "3 year anniversary" of AidanBooth.com. 3 years since the first ever blog post was written here!
I'm sharing some VERY exciting results from "lab tests" we've been running over the past 9 months…
The "lab test" results are the focus today, and we'll dive deep into those in a moment.
Before I do though, I want to reflect on the evolution and growth of AidanBooth.com over the past few years…
When I launched this website, I had NO IDEA what would happen…
I didn't know if it'd be popular or not.
I had NO IDEA what my content would be from month to month.
I didn't know if it would be a waste of time.
I didn't know how long I'd keep adding monthly content.
Starting any new project exposes you to criticism. Not just criticism, but the negative consequences that come with wasting money, wasting time, or making a fool of yourself.
It's normal to be aprehensive… it's normal to be afraid. But it's absolutely KEY that if you want something, you go after it.
I wasn't sure what would happen with this site, but I launched it anyway. Looking back, I'm glad I did.
Interesting Statistics…
Here are some interesting numbers from AidanBooth.com…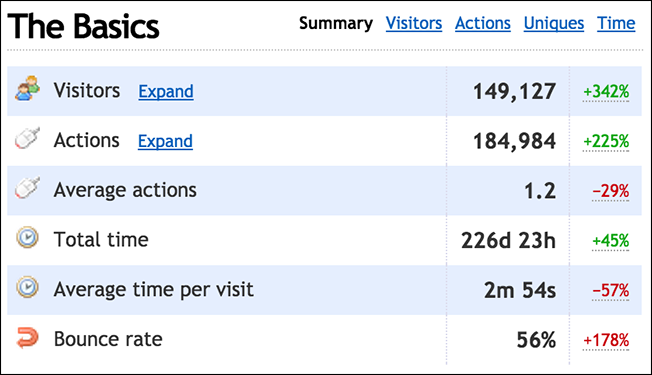 The average time a visitor spends on this site is 2 minutes and 54 seconds.
In the past 12 months, this site has had 149,127 visitors, that's an average of 408 per day.
65% of visitors are based in the USA. The UK is 2nd with 8.5%, Canada 3rd with 4.6%, and Australia comes in 4th with 3.5% of the visitors.
Although the UK is the second biggest country for visitors, London is the #1 city (globally) where visitors are located, with 1.6% of ALL visitors located in London.
Surprisingly, in the last 12 months, 69% of visitors use Internet Explorer, 11.9% use Chrome, 9% use Firefox.
The most popular blog post is 'Dissecting Successful Amazon Products'
 We've had over 1500 comments.
THANK YOU!
THANK YOU!!
THANK YOU!!!
Thank you for making this possible.
Thank you for continuing to visit month after month.
Thank you for your support.
While I don't directly earn money from AidanBooth.com via promotions, I do enjoy "giving back" and sharing the things I've learned.
As long as you are still interested month after month, I plan on continuing to add to this blog for a long time to come.
Our Most Successful "Experiment" EVER…
In May 2014 Facebook launched it's 'audience insights' demographic targeting tool. We started "playing around" with it in June 2014, and were amazed by the way it allowed us to laser target demographics.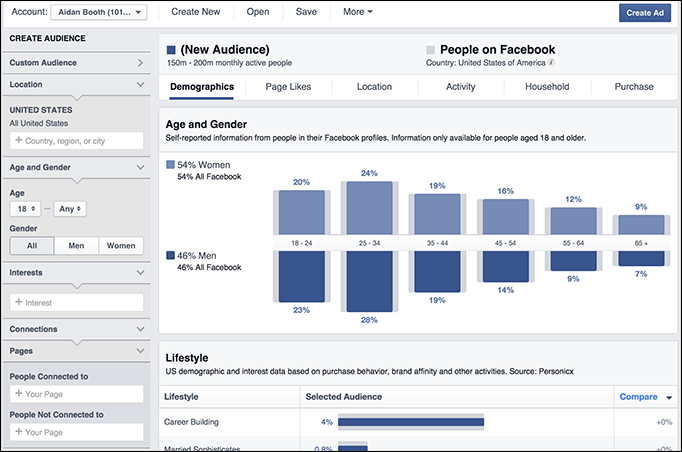 At first we had no idea what we were doing, but little by little, we got the hang of it.
In August 2014 we began sending traffic to a hybrid version of traditional authority sites (in some of the weirdest niches you could imagine).
We were still learning, so not all of our tests were profitable, but every test we ran, we got better.
Over $32,154.45 per month…
Fast-forward a few months, and the site's we've built are pulling in over $32,000 per month.
We started getting results like this: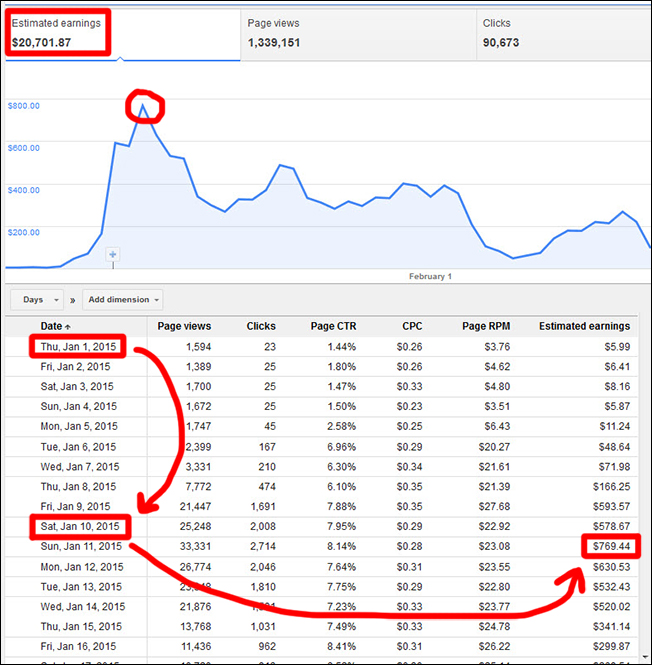 We've now been able to replicate this system over and over again.
NOTE: The above screenshot shows ADSENSE income… this is NOT limited to Adsense though, in fact, it's equally applicable and can be even MORE effective when used with affiliate and eCommerce websites, as I'll explain shortly.
From ZERO to $769.44/day in 10 days with a BRAND NEW website
The system has allowed us to launch a brand new site, and in just 10 days take that new site from ZERO to OVER $700/day (as shown above).
We've been able to instantly tap into hyper-targeted Facebook traffic in a matter of minutes.
We've been able to get viral exposure of our blog posts and drive THOUSANDS more free visitors.
How does the system work?
It's a very simple 3-step process…
Step 1. Decide where you want to send the traffic
The 'destination' webpage could be almost anywhere… a blog, an authority site, an eCommerce store etc. You can EVEN send this traffic to Amazon pages (Kindle books and physical products).
Here's an example of a website we've sent thousands of visitors to using this method: www.cdltraininghub.com
Step 2. Build & run a simple Facebook ad
The next step is to "turn on" Facebook ads. I'll explain why the cost of running ads is 100% irrelevant in a moment, first, have a look at a few ad examples: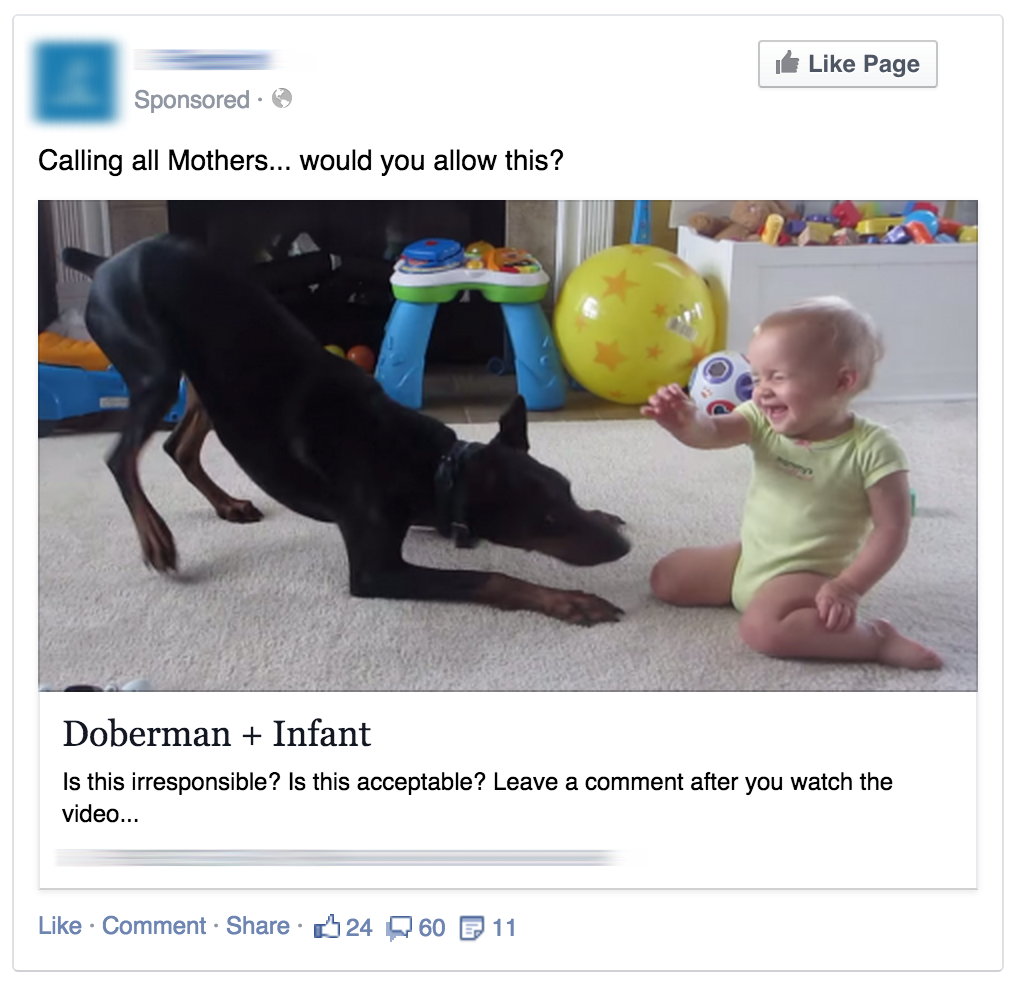 The ad above is for a dog training website that sells dog training products.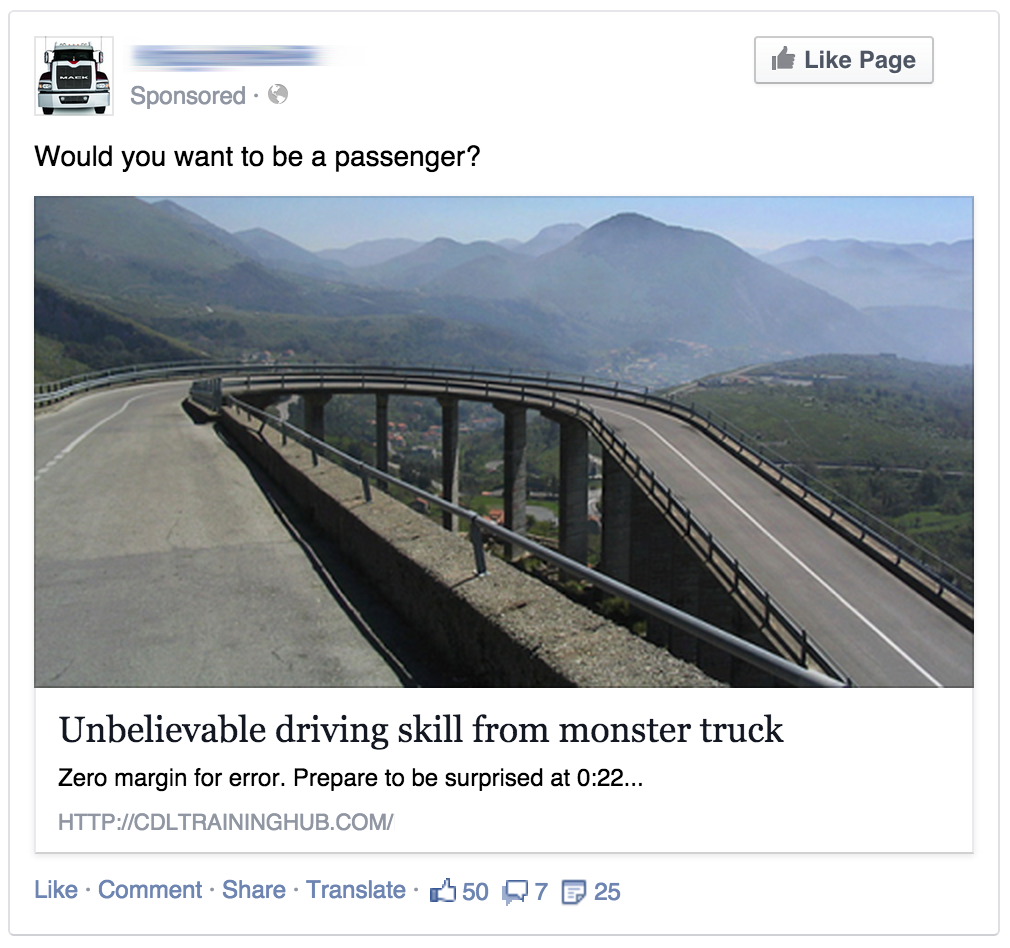 The ad above is an example we ran for our www.cdltraininghub.com website.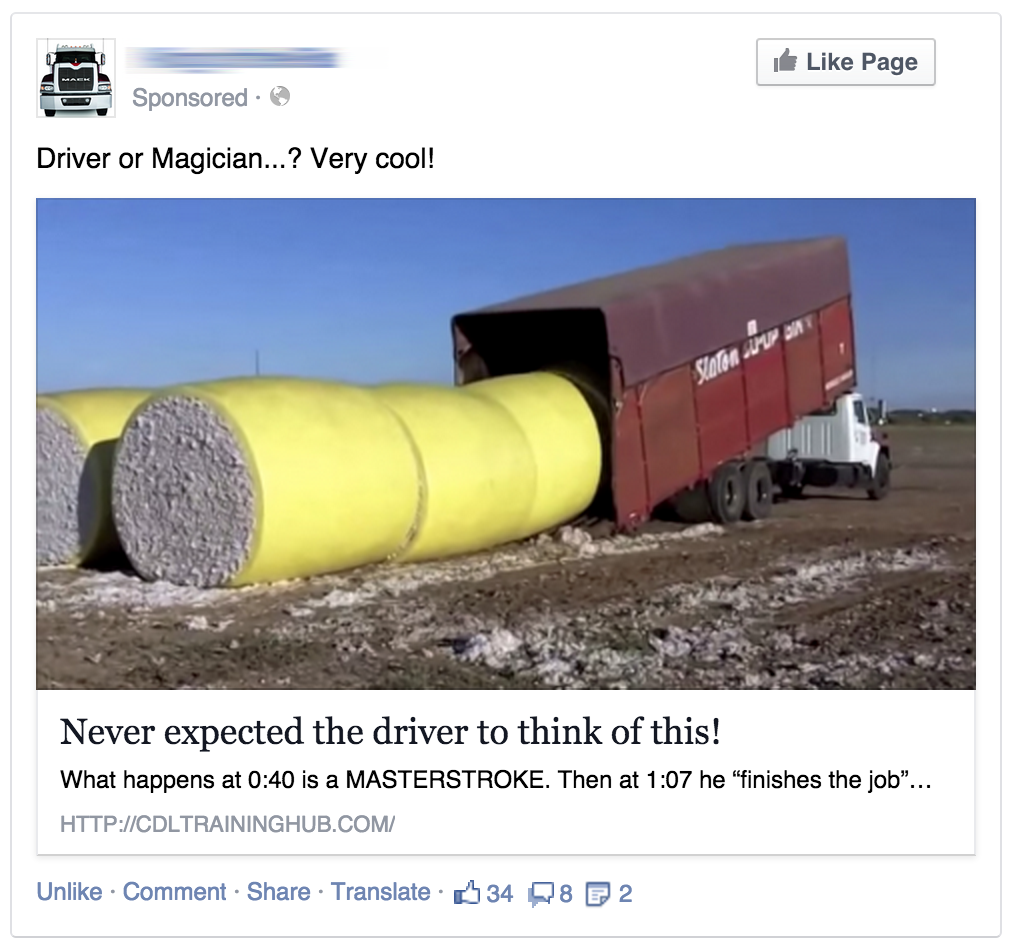 Above is another example from CDL Training Hub…
Step 3. Monitor Your Return On Investment
Since we're sending traffic using Facebook ads, we get an INSTANT idea of how successful each campaign will be.
We monitor how much we've spent, and can instantly see how much we've made.
We Start With $3 Per Day.
Whenever we talk to people about paying for traffic, the knee-jerk reaction is "no way, that's expensive and risky!".
This couldn't be further from the truth.
We start with tiny advertising budgets (just $3 per day), and we then scale that up once we know the ad/campaign is profitable.
We can see instantly how profitable the ads are… so before we've spent $10 we KNOW if it's working or not.
So what's the risk?
The 'risk' is about $10… the reward can me THOUSANDS!
We always aim for a 100% return on investment… so if we're starting a new campaign and we spend $3, we expect to earn $6 back. A 100% ROI.
It's REALLY Simple
It boils down to just THREE steps:
Step 1. Decide Where You Want to Send the Traffic
Step 2. Build & Run a Simple Facebook Ad
Step 3. Monitor Your Return On Investment
As you can see, it's REALLY simple.
Furthermore, the thing that's normally the hardest to attain (traffic), is now the EASIEST!
We can literally "turn the traffic on" with a few clicks in a matter of minutes.
This makes testing INCREDIBLY fast and means we can see results in a matter of hours.
Unlike launching a Kindle Book, building an Authority Site, or selling a White Label product on Amazon.com, using this new system you can get results in a matter of hours.
But it gets EVEN better…
You Can Use OTHER PEOPLE´S Content! 
Yes… you read that right…
The other reason this method is so fast, is because you do NOT need to "create" any content of your own.
The content used for the two CDL Training Hub ads shown above are the following two videos:
Here's the second one:
We don't own these videos.
We didn't make these videos.
But we CAN use these videos!
If you want to, you can create and use your own unique content, and sometimes it makes sense to do this, but you definitely do not need to!
60 Seconds! 
That's about as long as it takes to sort out your content.
There's one more thing that's so great about using other people's content…
The Most PROVEN Viral Content…
You can CHERRY PICK the most popular, and more importantly, the most PROVEN viral content on the web.
Use it on your sites as a 'traffic magnet'.
It works INCREDIBLY well!
Ultra-Quality Websites With RAVING Fans
Perhaps this is what will surprise you the most…
This "new breed" of website we're building can be incredibly high quality, and can also build a massive base of raving fans…
Check this out: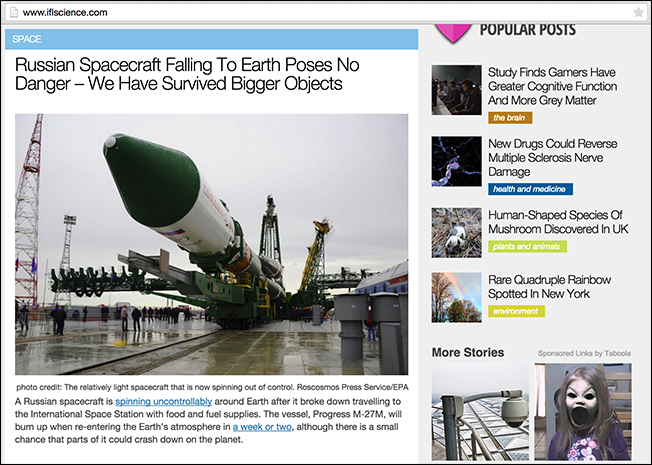 http://www.iflscience.com/ – This is a high quality website with a HUGE amount of extremely popular and sought after content.
And check this out:
https://www.facebook.com/IFeakingLoveScience
19 MILLION fans.
This is an example of the type of thing we've been doing (this is not our website, but it uses a similar model).
The System is NOT Perfect…
If you're like me, then by now you're probably thinking this sounds too good to be true… and wondering what the catch is.
There are a few key elements to this system working that you need to get right…
1. You Need The RIGHT Content
I mentioned that you can use other people's content, but you still need to know which content to choose.
Right now we pick content based on instinct… based on a gut feeling of what we THINK will work. We have a few 'rules', but they're still not 100% perfect. Sometimes the content we choose works better than other times.
2.You Need 'Maintain' A Website
The way we're working the system at the moment, it's NOT 100% hands-off.
In saying that, it's not exactly labor intensive either, and in Steve's words, "it's better than diggin' ditches"…
Our programmers are hard at work on a system to streamline the maintenance of these websites. We have a few options available but none of them are 100% automated yet.
3. You Need To Understand Facebooks Rules
This isn't a big deal, but it is important.
Facebook is a gargantuan traffic source that allows laser-focused audience targeting unlike anything we've ever seen before, and just like Google, they have some strict rules about how to advertise. If you don't follow the rules, you'll find yourself in hot water.
It's nothing to fear, it's just something to be aware of. There's nothing "black hat" or devious about the ads we run, Facebook is 100% happy with them, but you NEED to know the "do's" and "dont's" before you begin.
4. Single Strategy vs. Business Plan
What I've spoken about today is a single strategy. It's incredibly effective and it gets lightning fast results, but it's NOT a business plan.
Whenever we start a project or an experiment like this one, we think about how we can tie it into a much bigger business plan.
For us, it's not enough to just build a new $100/day income stream, it's critical that there's a plan behind it all to turn it into a long term sustainable income. Furthermore, the plan needs to scale well beyond $100k/year (the good news is that these types of websites can easily hit that run rate).
Having a well thought out business plan and the RIGHT MINDSET is a fundamental difference between people who become massively successful online, and those who just kind of "drift along".
For example, when I consult with our students and ask them what they do, I often get responses like "I sell stuff on Amazon" or "I've got an affiliate website that makes me money"…
That's the WRONG way to look at your business.
If you think like this, you need to urgently change your mindset from "I sell stuff on Amazon" to "I run an eCommerce business".
It's absolutely VITAL.
Once you make this leap, your hopes and dreams are no longer resting on the success of one product, or one affiliate website, because you're looking at it from a business level. It makes it easy to understand how to secure the longevity of your business.
This ties in with the new method I've started discussing today. You can't look at this as a stand alone strategy, it needs to be a "cog in your machine".
You need to have a business plan to back up the strategy.
I haven't discussed what that business plan could be today or how we're approaching it from a high 'business planning' level, but with a bit of imagination, you can probably see how this method could tie in to whatever you're already doing, and at minimum, give you a decent injection of cash.
What Next?
I've told you how excited we are about this new method, it'd be unfair for me to just end it here…
Steve (my business partner) and I are currently working with a small group of 'lab rats' (this is what we affectionately call our test students) to see how easy it is for other people to replicate the kinds of results we've been able to get.
So far things look promising… but it's still a little too early to share the final results.
We're also working on things we can do to eliminate the time it takes to maintain these sites (which isn't really all that much) and we're close to finishing a complex content algorithm that'll solve the issue of finding the RIGHT content.
All going to plan, we'll have some kind of case study or plan available for you before the end of May.
Stay tuned for an update!
What Do You Think?
This has been a bit of a brain dump, I'd love to hear your thoughts one the things we've discussed today, so leave a comment!
As always, thanks for reading, I truly appreciate you following this blog, and reading our emails.
Until next time,
Aidan